In space, will anyone hear your squad scream?
Aliens inspired video games haven't had the smoothest of rides over the years (looking at you, Colonial Marines). Hell, even one of my personal favourite horror titles in Alien: Isolation wasn't immune to a rocky ride, with controversial review scores (shame on you, IGN) and a lack of impressive sales. But who are we to question destiny, as Focus Home Interactive clearly haven't given up on the Xenomorph universe just yet.
So alas, Aliens: Dark Descent was announced with a shiny trailer to – somewhat? – impress us. The newly dropped trailer focuses mainly on setting that all-too-iconic atmosphere of dark and bleak spaceship isolation. A battle-scarred marine delivering a speech of unfortunate events that transcended his team, before delivering us about a 5 second glimpse of gameplay right at the end. What a tease Tindalos Interactive truly are.
Myself and host of FG podcast Rossko were positively certain for about 2 minutes of this trailer it was some kind of expansion for Aliens: Fireteam Elite. Unsurprisingly, we were utterly wrong. Humble pie where you at.
Anyway, Focus Entertainment and Tindalos Interactive provided some extra details of what we can expect from their new single-player, squad based action game set within the mouth-dripping creatures of terror universe itself. First, it'll have a wholly original Alien story, wherein you'll command a squad of bulky space marines to face down the extraterrestrial threat on Moon Lethe. With an entirely new cast and a sinister secret to unravel, it'll hopefully deliver an interesting tale in an already well fleshed out universe. The trailer suggests there'll be some focus on plot, though how well it's executed is another matter.
Fear not however, as even in the face of insurmountable alien odds, you'll be able to gear up with an extensive arsenal of gear, weapons and abilities to outfit your space marine crew with. Interestingly, you'll be needing to gather resources and repair your stranded spacecraft: the Otago, while researching tech upgrades for your crew. It's all sounding very XCOM meets Helldivers, which in my mind, is a match made in heaven. In theory, mind.
You'll command your squad as a unit throughout some treacherous missions and you'll need to make use their respective skill sets as well as the environment around you to succeed. Reactive environments will provide ample opportunities for cutting off checkpoints, unearthing shortcuts and even makeshifting safe zones from the relentless acid-spewing beasts. Sounds like they'll be needed. Should any of your loyal combatants fall in the fight, they'll be forever KO'd, so better watch your step, and your M314 Motion Tracker.
Like I said, it all sounds very XCOM, which is by no means a bad comparison. I'm a big fan of the challenging strategy titles, so if Aliens: Dark Descent can live up to that, or even find it's own place, it could be another success for Focus Home Interactive. It'll be releasing in 2023 on PS5, PS4, Xbox Series, Xbox One and PC. But for now, lets give it some space.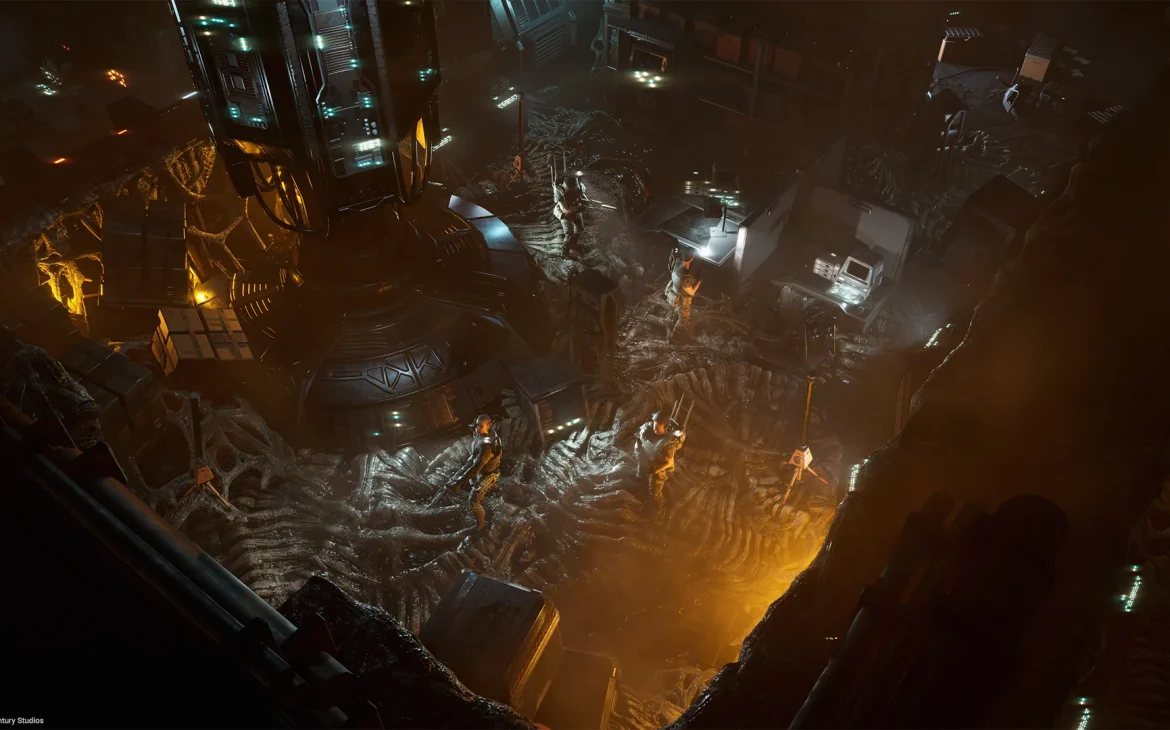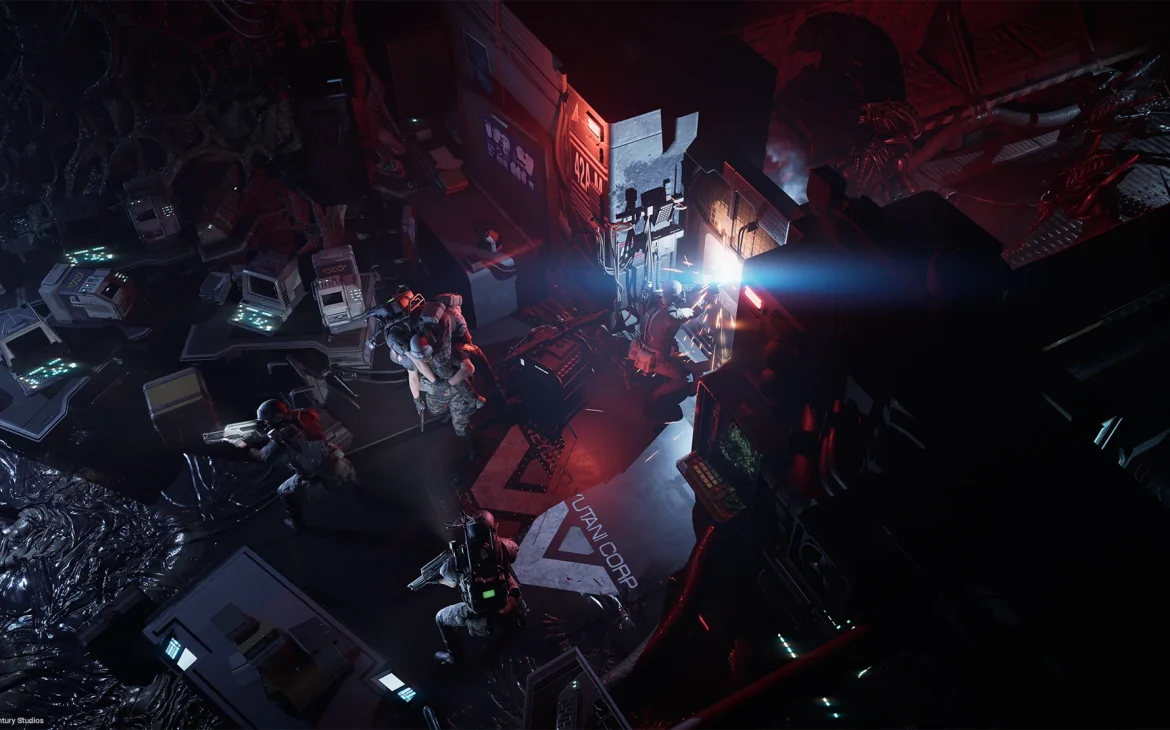 Source: SGF