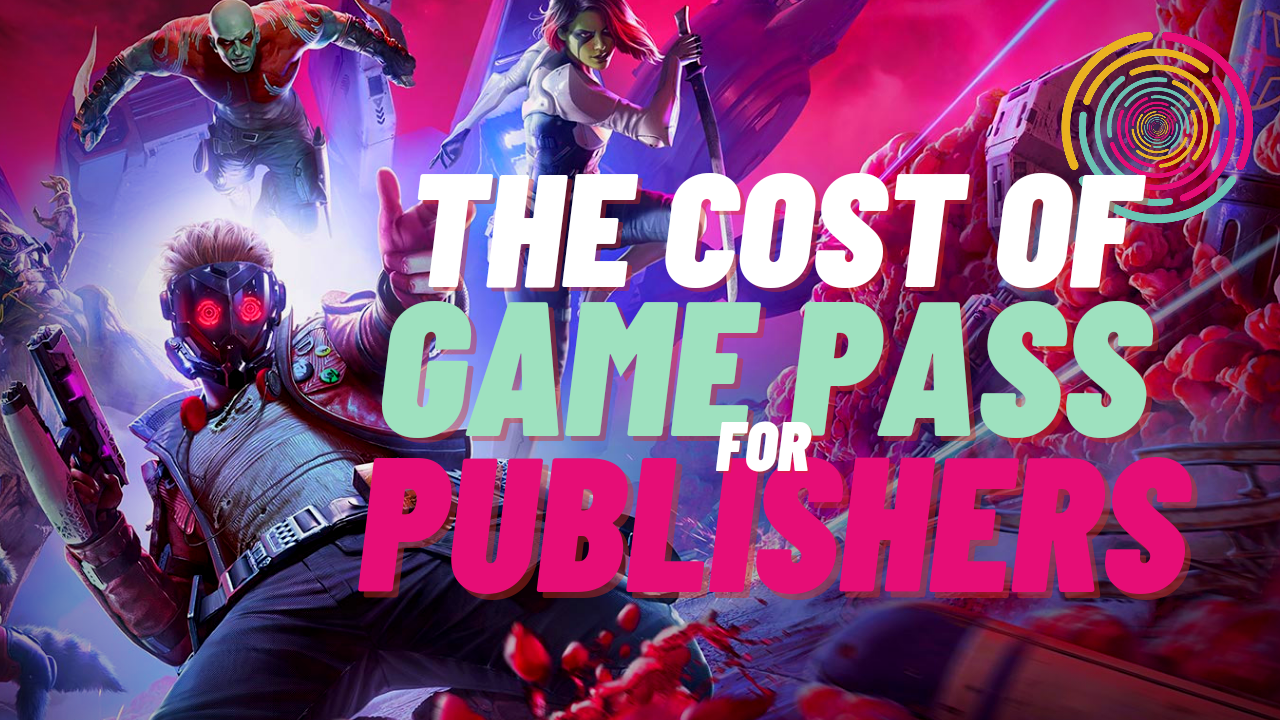 This week on The Finger Guns Podcast the whole gang is here! The full podcast line-up is together for the very first time this year as Greg, Toby and Sean reunite with Rossko, Miles and Kat to talk the week's news, take on a dastardly Kat Quiz and share our Games of the Week including Tiny Tina's Wonderlands, Stranger of Paradise (CHAOS!), The Ascent on PS5, Elden Ring, Jedi Fallen Order on PS5 and Lost Ark (along with a quick shoutout to House of the Dead Overkill?)
In the news we talk the cost for publishers to put their games on Xbox Game Pass, if it's really worth it for them to line themselves with the endless Microsoft money when the sales dry up a little, if publishers are really getting their moneys worth with what Microsoft offer them and if we could ever see Sony competing with the kind of money Microsoft splash around for games to be on the service. Do they even stand a chance? We discuss.
Elsewhere we talk the delay of Suicide Squad: Kill The Justice League to 2023 and how all but one of us aren't really that bothered. Why aren't we hyped about a new Rocksteady game in the Arkham universe? Something feels just a little off with it and we can't quite put our finger on it. We also get rather hyped that this might just mean Hogwarts Legacy hits its planned 2022 release date. Maybe. Fingers crossed.
Our main topic of the week is all about us, though. Sorry about that. We talk writing reviews, playing games we want to play versus the games we *have* to play, whether we can find that balance and not get ourselves burned out by even trying and where the balance leaves us even enjoying the games, even when they are 'work'. It's a deep discussion where we're fairly frank with our answers and well worth a listen.
See you on the other side.
To download the MP3, right-click here.
| ALL THE PLACES WE ARE: https://linktr.ee/fingerguns
Donate to Sunflower of Peace to support humanitarian efforts in Ukraine: http://www.sunflowerofpeace.com
Theme Music – De Jongens Met de Zwarte Schoenen by RoccoW & xyce. | Edited and produced by Ross Keniston | Published by Podbean.
Team: @FNGRGNS / Rossko – @RosskoKeniston / Paul – @ThePaulCollett / Greg – @GregatonBomb / Sean – @Omac_Brother / Toby – @toby_andersen / Andy – @PsychTyson / Kat – @RainbowDropx | Facebook: FingerGunsUK / Twitch: twitch.tv/fingergunsdotnet / The Official Finger Guns Discord Discord: Join here!