Untold Stories are bringing this post-apocalyptic African sci-fi adventure to consoles.
Untold Stories are bringing post-apocalyptic African sci-fi adventure Beautiful Desolation to consoles.
It's very rare that I share a game trailer with the Finger Guns team and every single one of us gets excited about it. It just so happens that that exact thing happened when I shared this following trailer for Beautiful Desolation.
Developer by two-man team The Brotherhood, the game was initially released on PC in 2020 and won awards for its distinct art, story and setting. On 28th May, 2021 the game will be launching on PS4 and Nintendo Switch thanks to narrative game specialist Untold Stories.
This version of the game has been revamped for controllers. With more than 40 characters featuring authentic African voice actors, Beautiful Desolation features thousands of lines of dialogue across multiple conversation paths. This is alongside a soundtrack that was created by composer Mick Gordon (who you might know from his work on DOOM, Wolfenstein and Prey).
"You are flung into a futuristic, alternate-reality South Africa dominated by advanced alien technology that's both revered and reviled. Explore, solve puzzles, make key dialogue choices and be prepared to face tough decisions in a sci-fi setting left pretty much untouched by other games. From thriving African sci-fi villages to crumbling tropical cities. Mutated forests and bone-dry ocean beds – all beautifully rendered in 2D isometric art."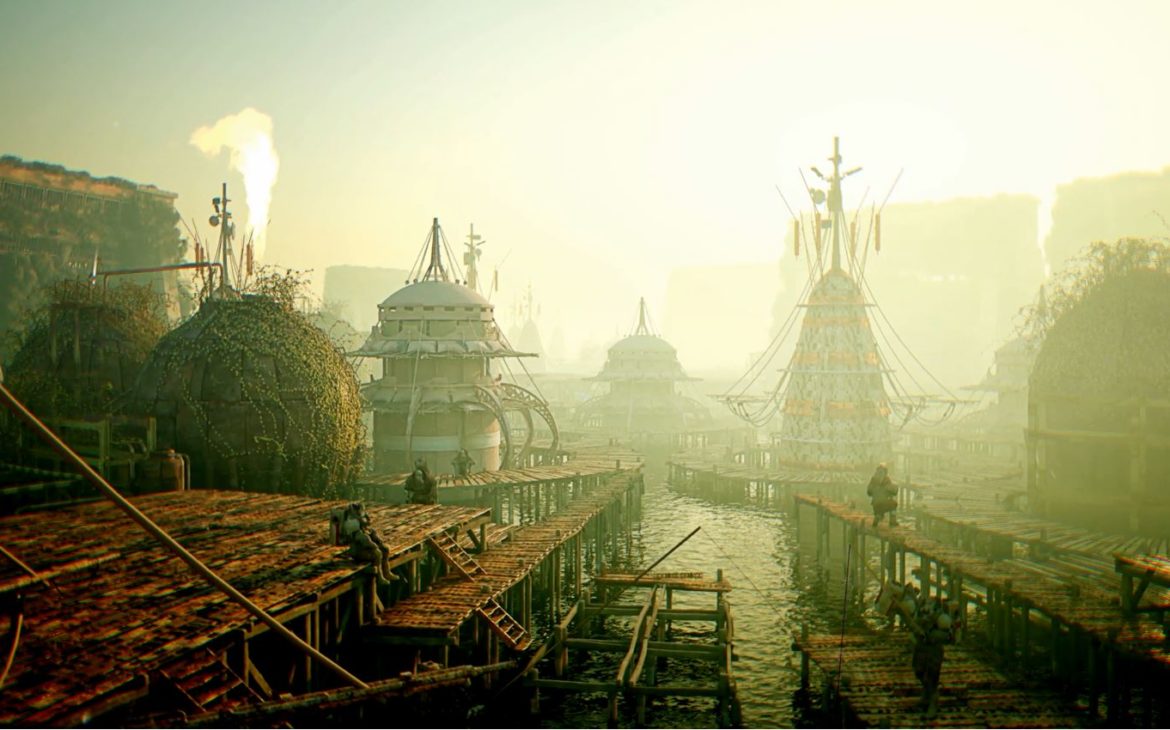 Beautiful Desolation launches on May 28th, 2021 for Nintendo Switch and PS4.
Source: Press Release.