Everything Unveiled At The Inarguable Square Enix Presents - all in one post.
Everything Unveiled At The March Square Enix Presents Event – all in one post.
I'm not going to waste your time fluffing up this post with SEO friendly wording. You're here for all the game news from the Square Enix Presents event that took place in March 2021. You're here because you you want the cliff notes because you don't have any time to watch the whole thing. I won't waste any more of your precious time and we'll get straight into it.
Here's everything that was announced at the inaugural Square Enix Presents in March 2021.
New Outriders Trailers Revealed
Ahead of it's release, Outriders got a pair of new trailers. The first is an excellent CGI triailer and the second is an explainer for what the game is. Outriders launches on PC, PlayStation 4, PlayStation 5, Xbox One, Xbox Series X/S, and Stadia on April 1st, 2021.
Tomb Raider 25th Anniversary Round-Up
To celebrate the 25th anniversary of the first Tomb Raider title, Square Enix are doing a tonne to mark the occasion. Already revealed is the Tomb Raider anime series in collaboration with Netflix and Legendary Television. Weta's "The Lost Valley" Tomb Raider statue is progressing nicely and the final design will be unveiled later this year.
Despite being the worst kept secret in gaming for the past 3 weeks, the Tomb Raider: Definitive Survivor Trilogy was announced at Square Enix Presents. A collection of each prequel title and over 12 hours of DLC, the collection is available to download now for a launch discount of $19.99. The launch discount expires April 1st.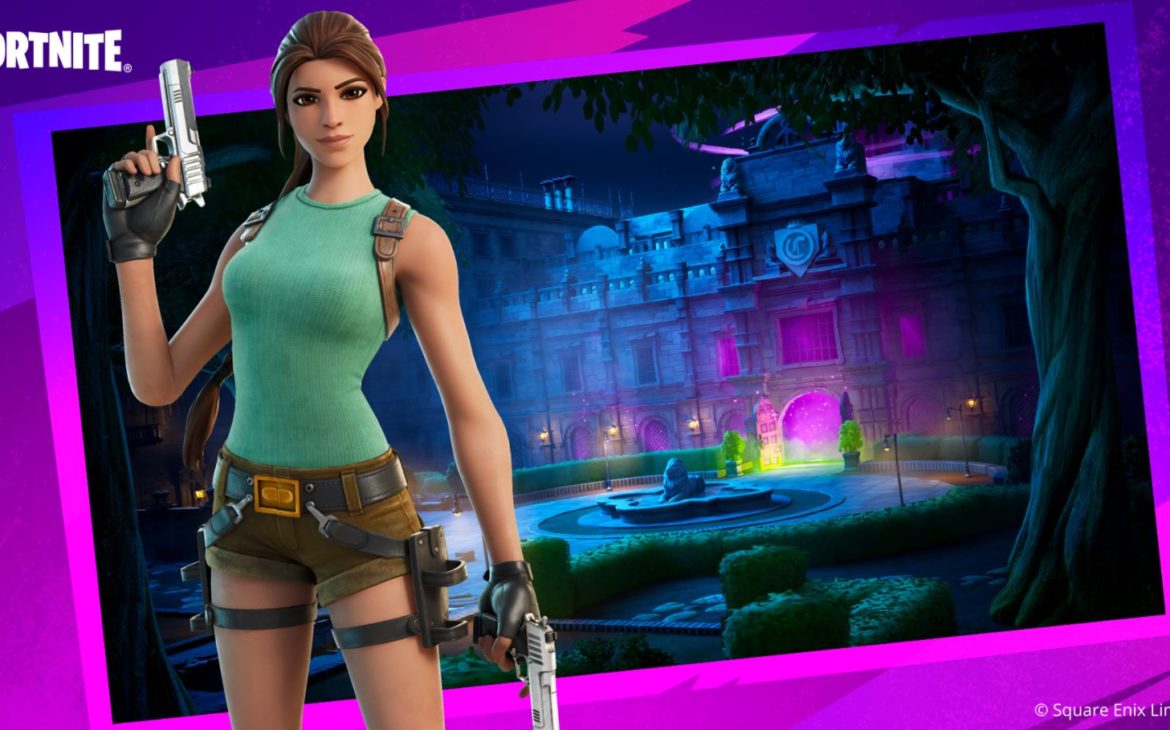 Also announced was an expansion of the existing partnership between Epic Games, Fortnite and Tomb Raider. Croft Manor, developed by Alliance Studios, is coming to the Fortnite creative hub on March 23rd.
Lastly, there's a Lara Croft cookbook coming out. Yup, you read that right. It'll have "40 recipes that include power snacks for energy on the go, appetizers, entrees, drinks, desserts, and meals with franchise ties".
Just Cause Mobile Trailer Revealed.
Just Cause: Mobile will be available for free on Android and iOS in 2021.
Hitman Sniper Assassins Announced With Teaser Trailer
Square Enix Montreal & Taito Team Up for Space Invaders Mobile Game
Touhou Spell Bubble Trailer
Darius Cozmic Revelation | G-Darius HD Update Reveal
Bubble Bobble 4 Friends Is Coming to Steam
Marvel's Avengers On PS5 & Xbox Series S | X Plus Operation: Hawkeye – Future Imperfect
Marvel's Avengers is now available on the PlayStation 5 and Xbox Series X|S consoles. Players who own the PlayStation 4 or Xbox One version of the game can upgrade to the full next-gen version at no additional cost. They can also transfer their saved game to keep their progress. On PS5 and Xbox Series X, Marvel's Avengers will play at 4K resolution. On Xbox Series S, it'll run at 1440p.
The game's second post-launch Operation, Marvel's Avengers Operation: Hawkeye – Future Imperfect is out now too, featuring a new playable Super Hero for the game: Clint Barton, also known as Hawkeye, facing off against Maestro. In addition to the new playable Super Hero, villain, and story content, the latest update to Marvel's Avengers brings with it two new features: Reassemble Campaign Replay and an entirely new customisable HARM Room.
Balan Wonderworld Trailer
Balan Wonderworld is launching on March 26th, 2021 on PlayStation 5, PlayStation 4, Nintendo Switch , Xbox Series X & S, Xbox One and Steam.
Life Is Strange: True Colors Unveiled
Life is Strange: True Colors is a new entry into the LIS series from the developers of Life is Strange: Before The Storm, Deck 9. This game won't have episodic content and it'll release in its entirety in September 2021.
The new protagonist of True Colors is Alex Chen, played by rising talent Erika Mori. Players will navigate the small town of Haven Springs with Alex who "has long suppressed her 'curse': the psychic power of Empathy, a supernatural ability which allows her to experience, absorb and manipulate the strong emotions of others – which she sees as blazing, colored auras. When her brother dies in a so-called accident, Alex must at last embrace her volatile power to find the truth – and uncover the dark secrets buried by a small town. Alex Chen's journey and power is yours to control, and her future is in your hands".
Also announced during Square Enix Presents is the Life is Strange Remastered Collection. This is a pair of remastered editions of Life is Strange and Life is Strange: Before the Storm, featuring improved visuals and animations. It'll release as a separate collection and as part of the Ultimate Edition of Life is Strange: True Colors.
Life is Strange: True Colors is slated for release on PlayStation 5, PlayStation 4, Xbox One, Xbox Series X | S, PC Steam, Windows Store, and Google Stadia on September 10th, 2021. If you pre-order the game before release, you'll get 4 bonus outfits for Alex.
PROJECT ATHIA now "Forspoken", Launching on PS5 & PC in 2022
Originally revealed as PROJECT ATHIA last year, Forspoken puts players in the shoes of Frey Holland, an ordinary young woman who must harness her magical abilities to survive in a fantastical and dangerous land called Athia. The game is being developed simultaneously for the PS5 and PC and is set for release in 2022.
---
If you enjoyed this article or any more of our content, please consider our Patreon.
Make sure to follow Finger Guns on our social channels –Twitter, Facebook, Twitch, Spotify or Apple Podcasts – to keep up to date on our news, reviews and features.