Speed Limit still looks awesome, and now you can add it to your physical collection thanks to Strictly Limited Games.
Gamechuck's Speed Limit has gone and got itself a physical release via Strictly Limited Games, with pre-orders starting from February 21st.
The physical copies will be coming to Nintendo Switch and PS4 (also playable on PS5, of course).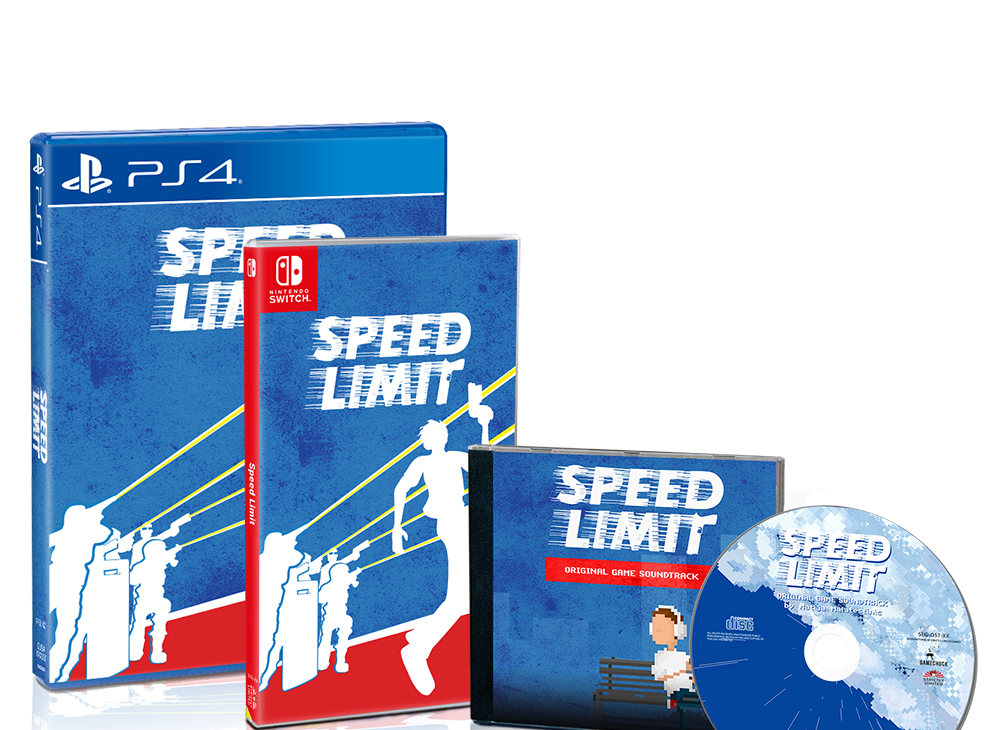 No clue at all what Speed Limit is? Well, we can tell you the entire Finger Guns crew is hugely excited to play this one, with retro visuals and super fast-paced gameplay all spliced together to create an arcade experience based on your daily commute to work with added 'strangers-giving-you-a-gun-and-adrenaline-busting-shenanigans-begin'. Yeah, we're all over it.
Have a nose at the brilliant trailer to get on board. Um, so to speak..
With an endless mode included along with 'genre-switching' mechanics (moving action from a moving train to a fighter jet, for example), guaranteed 'hard' gameplay and gorgeous hand-drawn pixel art, Speed Limit will be available to pre-order on physical media for Switch and PS4 from February 21st.
The Limited Edition is available for €29.99, limited to 3,300 copies for Nintendo Switch and 1,700 copies for PlayStation 4 worldwide.
The Limited Edition is also available as a bundle with the OST for €44.99, limited to 700 copies for Nintendo Switch and 350 copies for PlayStation 4. The OST bundle will also include a sticker and a poster.
An aluminium art card is also available for €9.99 – limited to 149 copies.
WE WANT TO PLAY THIS GAME, PLEASE.
Speed Limit launches on February 17th on Steam, PS4, Switch and Xbox One.
---
Source [Press Release]