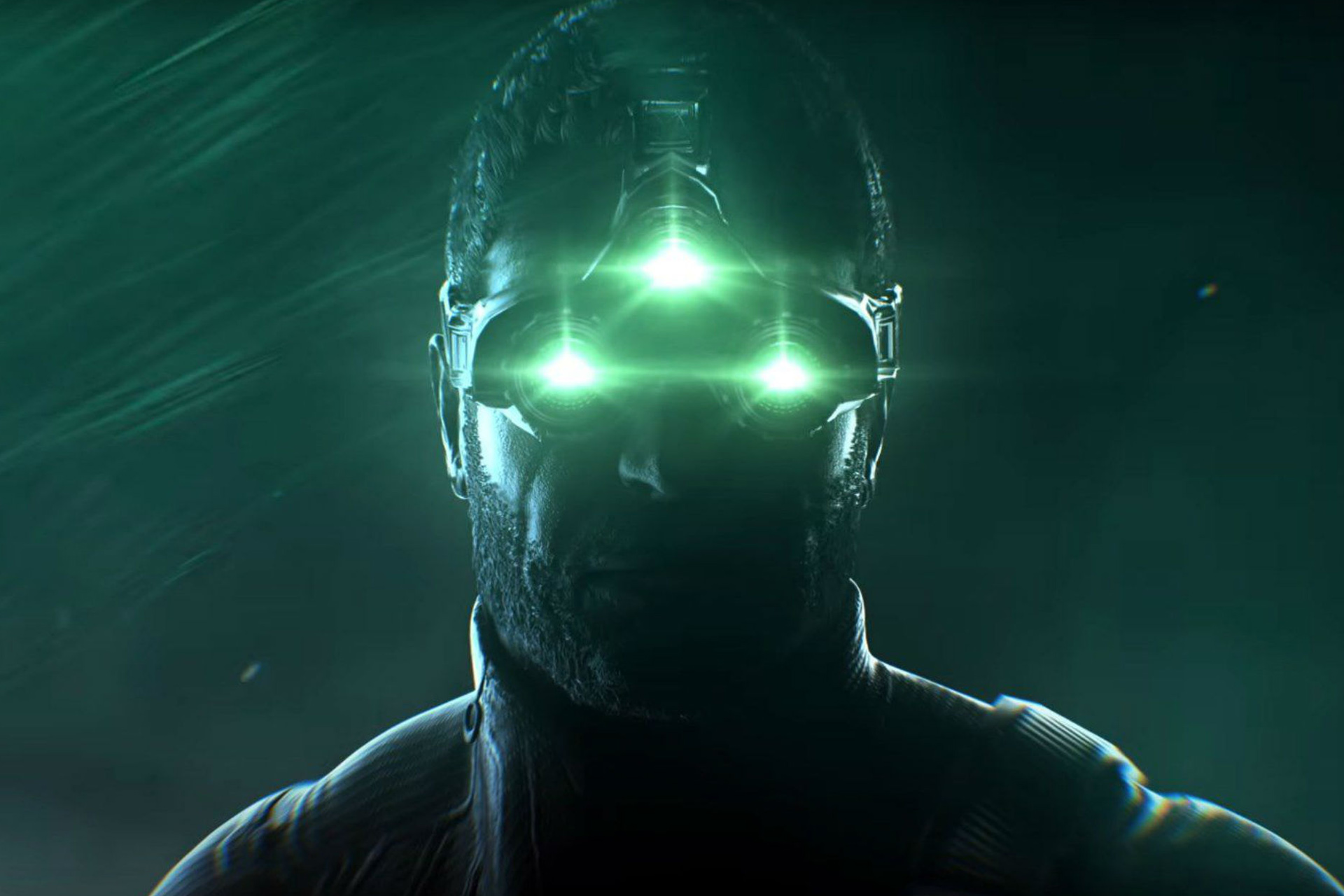 'sucking humble pie....'
This week on The Finger Guns Podcast, Rossko, Greg, Toby and Sean get together to discuss just what on earth Ubisoft have against making a new Splinter Cell. Is there a popularity concern? There shouldn't be, it would appear the entire industry is after a new adventure with Sam Fisher. We get deep into just why Ubisoft are probably holding back on giving our favourite three green eyed super stealthy super sleuth. Or something.

Elsewhere we discuss this weeks revelation that major PS5 releases will also be coming out on PS4 day and date. What does this mean for PS5 purchases? Are we less hesitant to get in on the fun on launch day if we can just get the PS4 versions of Miles Morales and Sackboy? What about Horizon Forbidden West? Most importantly, is it reason enough to get mad at PlayStation (it's not)?
Finally as we scramble to pay for these shiny new next-gen boxes we talk the first console we've ever bought with our own monies and the stories that go along with them.

There's also the easiest quiz Sean's ever thrown together and hands-on with Xbox Game Streaming, 13 Sentinels: Aegis Rim, Pendragon and, er, Crysis Remastered on PS4. Yikes. 
Enjoy the episode. You can find it on Spotify, Apple Podcasts, Google Podcasts…basically anywhere you can find podcasts. Now including Amazon Music!
Right click to download the episode MP3 right here.
All the places we are: https://linktr.ee/fingerguns
Theme Music – Don't Feel (So Low) – Mid-Air Machine. | Indie Corner Jingle written and produced by Sarah Finney | Podcast Edited and Produced by Ross Keniston | Published by Podbean.
Team: @FNGRGNS / Rossko – @RosskoKeniston / Paul – @ThePaulCollett / Greg – @GregatonBomb / Sean – @Omac_Brother / (Toby ain't on Twitter) / Facebook: FingerGunsUK / Twitch: twitch.tv/fingergunsdotnet / The Official Finger Guns Discord Discord: Join here!
---
If you enjoyed this podcast or any of our content, please consider supporting our Patreon > http://www.patreon.com/fingerguns.