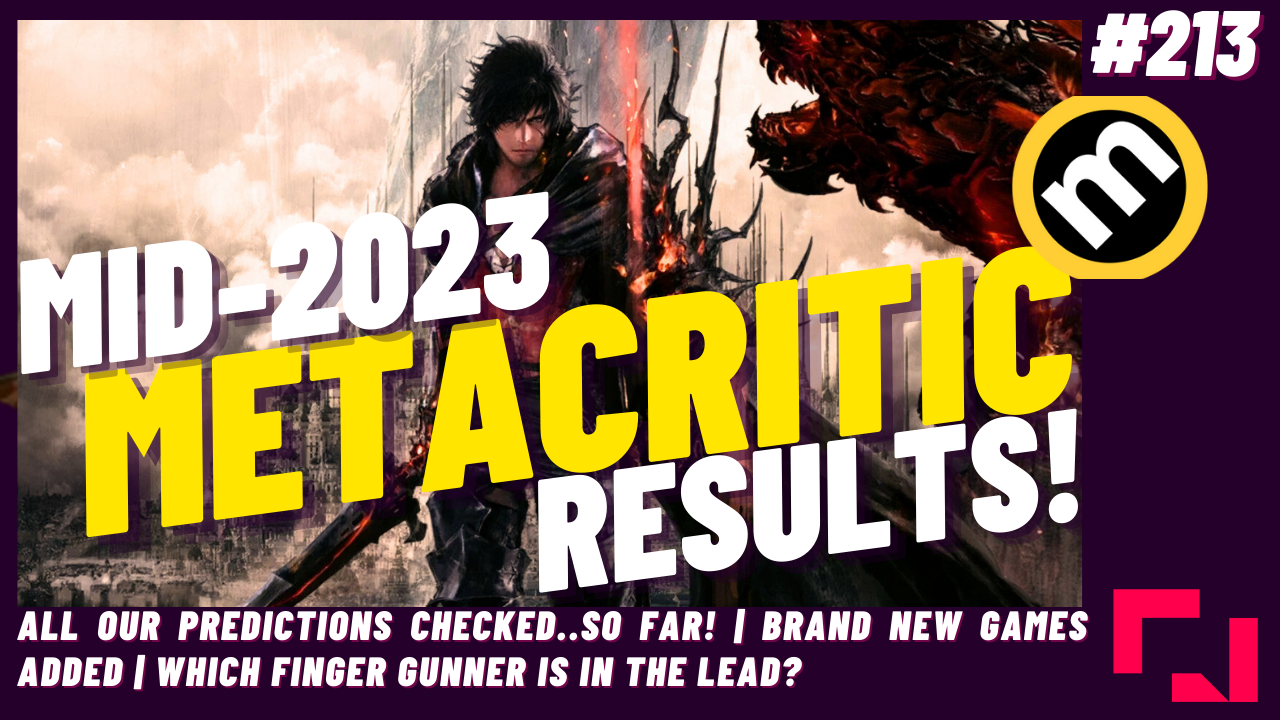 'Except for Yog...'
This week on The Finger Guns Podcast – after being unable to complete it due to technical issues last week – we're now back with our Mid-2023 Metacritic Predictions Results So Far 2023…you get it.
If you remember earlier in the year we dedicated an episode to predicting the Metacritic scores of all the games we knew were releasing this year (or at least were due to at the time of recording). So what we're doing is jumping back into that list to see how we're getting on, who has made it the closest to their scores and just who is leading the pack as we dive headfirst into the gaming season very, very soon. We also add a bunch of games that have been announced and due for release this year.
There's no news, it's been a quiet week and well, frankly the above is gonna take ages. But it's gonna be fun!
We also talk Viewfinder with Josh, Rossko talks Twisted Metal and The Crew Motorfest Closed Beta, Yogdog has been getting his Warhammer on, Kat and Josh have been checking out multiplayer games all week and has been checking out Children of Morta(!) and Miles tore the spine out of Krzyżacy – The Knights of the Cross.
Join us, won't you?
To download the MP3 of this episode right-click here.
Enjoy the ep!
Donate to Sunflower of Peace to support humanitarian efforts in Ukraine: http://www.sunflowerofpeace.com
Theme Music – De Jongens Met de Zwarte Schoenen by RoccoW & xyce. | Edited and produced by Ross Keniston | Published by Acast.
Team: @FNGRGNS / Rossko – @RosskoKeniston / Paul – @ThePaulCollett / Greg – @GregatonBomb / Josh – @jshuathompson / Sean – @Omac_Brother / Toby – @toby_andersen / Kat – @RainbowDropx / Tom – @T_Woods93 | Yogdog (Jonathan Brown) – @Yogdog | Facebook: FingerGunsUK / Twitch: twitch.tv/fingergunsdotnet / The Official Finger Guns Discord Discord: Join here!