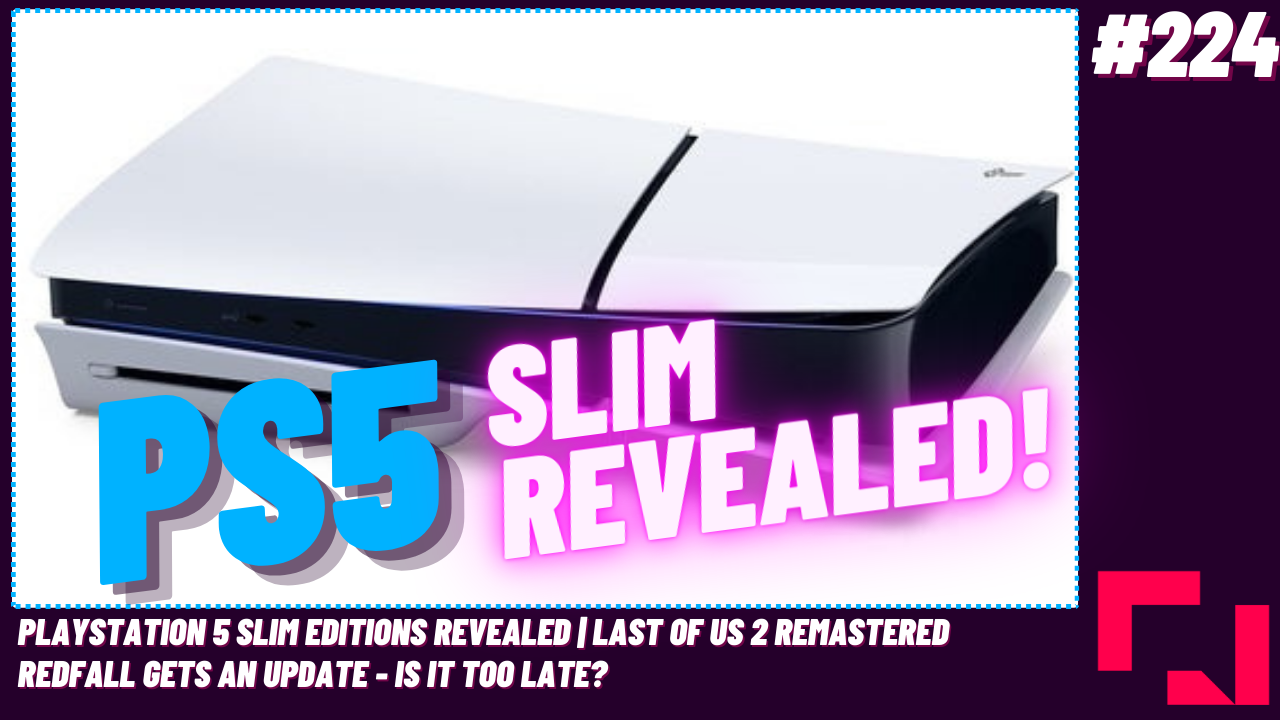 'FOR THE PAYERS!'
The Finger Guns Podcast is back! Well, it's only been away for a week but you're excited right?
This week it's a two person chat with half of the team moving up and down the country / getting ready for EGX / both so Rossko and Josh tear through the week's news, including the rather wild news that the PS5 has gone and gotten itself a slim edition. We talk all about what this means for PlayStation and if it may just be a little too soon for these new iterations.
Elsewhere we talk the Redfall update and whether or not it may be a little bit too. We once again get on The Last of Us Part 2 train as we learn that the rumoured Remastered PS5 edition may just be real after all thanks to a LinkedIn post. Tsk. Them leaks are getting out of hand Druckmann, best get the tape out!
Josh and Rossko also talk the wonders of small AAA experiences and if we need more like AC Mirage, Miles Morales etc, is there an audience for these experiences and is it worthy enough for major developers?
And what have we been playing? Well Josh has been checking out the rather sweet family title Lil' Gator Game along with the delightful indie Bilkin's Folly whilst Rossko has been thoroughly enjoying Assassin's Creed Mirage. Rossko also talks checking out the tremendous David Beckham documentary.
See you next week for EGX!
To download the MP3 of this episode, right-click here.
Theme Music – De Jongens Met de Zwarte Schoenen by RoccoW & xyce. | Edited and produced by Ross Keniston | Published by Acast.
Team: @FNGRGNS / Rossko – @RosskoKeniston / Paul – @ThePaulCollett / Greg – @GregatonBomb / Josh – @jshuathompson / Sean – @Omac_Brother / Toby – @toby_andersen / Kat – @RainbowDropx / Tom – @T_Woods93 | Yogdog (Jonathan Brown) – @Yogdog | Facebook: FingerGunsUK / Twitch: twitch.tv/fingergunsdotnet / The Official Finger Guns Discord Discord: Join here!