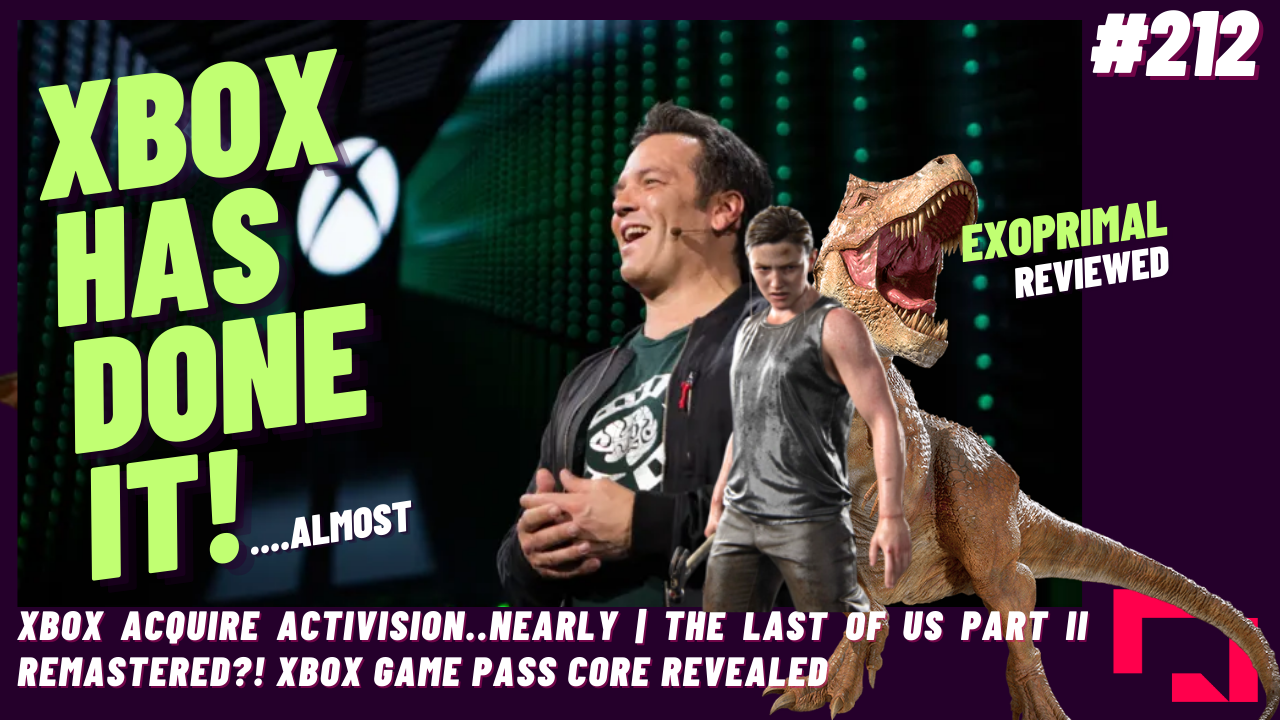 'I decline to take part in a Leisure Suit Larry question...'
In this fun-fuelled and technical issue packed episode of The Finger Guns Podcast Rossko, Kat, Miles, Josh and the latecomer Yogdog get together to take on a new quiz, talk everything they've been playing this week and discuss the week's biggest news. This includes Microsoft's takeover of Activision being very, very close to completion, a possible Last of Us Part II Remaster incoming and Xbox Live Gold sailing into the wind as Xbox Game Pass Core becomes the new standard for online gaming for Xbox.
In Game of the Week Miles and Rossko have been shooting dinosaurs that fall out of the f****** sky in the cracking Exoprimal, Josh has been checking out Loop Hero (along with joining the ranks in Exoprimal) and Kat has been checking out the hugely anticipated sequel, Oxenfree II: Lost Signals.
And when we say technical issues, yes, there's been a fair few and Rossko even has to leave the bloody pod at one point. It's a mess, but hey, it's our mess and we wouldn't have it any other way. Ah, we love you technical issues. You keep us on our toes.
Enjoy the episode!
To download the MP3 of this episode right-click here.
Donate to Sunflower of Peace to support humanitarian efforts in Ukraine: http://www.sunflowerofpeace.com
Theme Music – De Jongens Met de Zwarte Schoenen by RoccoW & xyce. | Edited and produced by Ross Keniston | Published by Acast.
Team: @FNGRGNS / Rossko – @RosskoKeniston / Paul – @ThePaulCollett / Greg – @GregatonBomb / Josh – @jshuathompson / Sean – @Omac_Brother / Toby – @toby_andersen / Kat – @RainbowDropx / Tom – @T_Woods93 | Yogdog (Jonathan Brown) – @Yogdog | Facebook: FingerGunsUK / Twitch: twitch.tv/fingergunsdotnet / The Official Finger Guns Discord Discord: Join here!