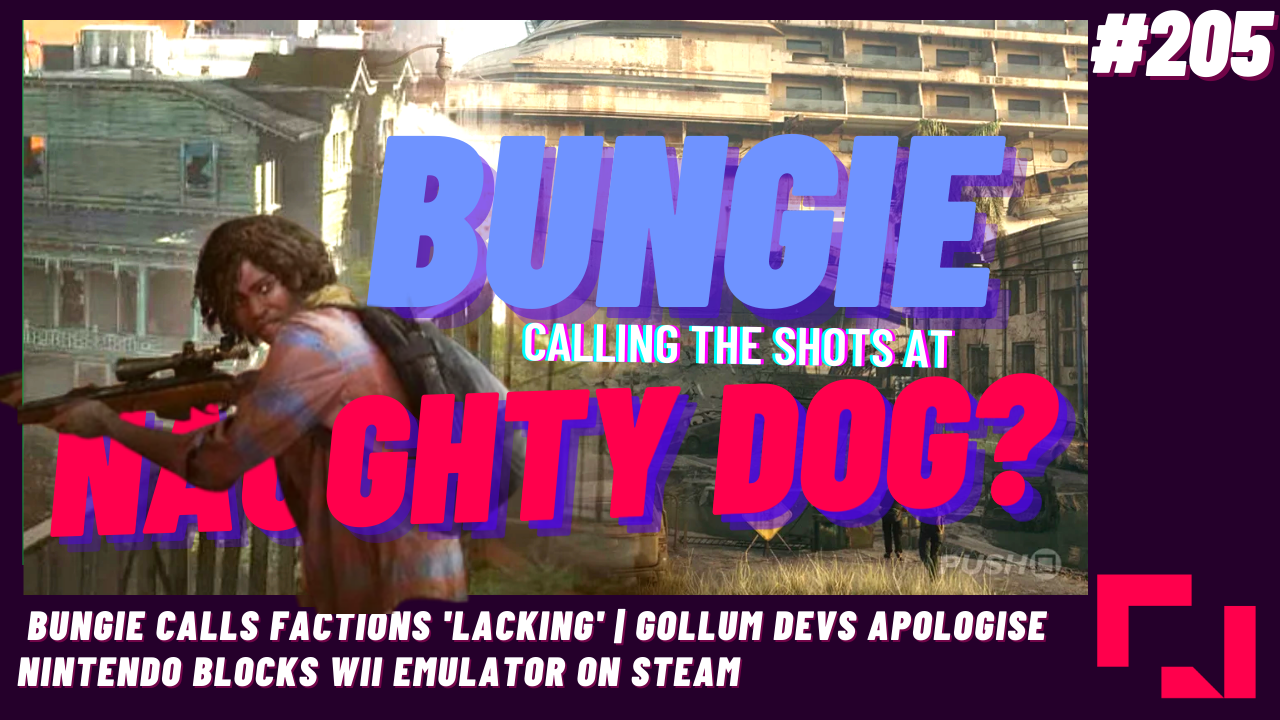 'Ellie get down...HERGEDEERRR'
This week on The Finger Guns Podcast Rossko, Sean and Yogdog get together to talk the week's news and the aftermath of the PlayStation Showcase, namely where was Naughty Dog? Well, that could be Bungie's fault. We reveal all in our discussion of the state of Factions right now.
Elsewhere Nintendo are shutting down fun things again as they DMCA the upcoming GameCube and Wii Emulator Dolphin on Steam. A win for the war on emulation or more proof of Nintendo's lack of preservation?
We also get into the terrible launch of Gollum and Daedalic's lacklustre response to the issues surrounding the game. With yet another post-launch Twitter apology to stomach from a development team, when is enough enough and are developers really slaves to their consumers?
We tackle this from each side to try and work out what on earth can be done about the state of games at launch.
Also, Yogdog attended an online Warhammer event and we get a huge update of everything to come from the franchise. It's a lot, you're eating well if you're a fan that's for sure.
In Game of the Week Yogdog talks Strategic Command 2: World at War and Sean has been checking out the TellTale-lite Star Trek Resurgence. And guess what, Rossko has been playing Fortnite…woo.
Oh, and The Muppets. And PS3's Haze. And The Die Hard Trilogy. And Wagon Wheels. And Obi-Wan Kenobi. There's a lot going on this week. Enjoy the episode!
To download the MP3 of this episode, right-click here.
Donate to Sunflower of Peace to support humanitarian efforts in Ukraine: http://www.sunflowerofpeace.com
Theme Music – De Jongens Met de Zwarte Schoenen by RoccoW & xyce. | Edited and produced by Ross Keniston | Published by Acast.
Team: @FNGRGNS / Rossko – @RosskoKeniston / Paul – @ThePaulCollett / Greg – @GregatonBomb / Josh – @jshuathompson / Sean – @Omac_Brother / Toby – @toby_andersen / Kat – @RainbowDropx / Tom – @T_Woods93 | Yogdog (Jonathan Brown) – @Yogdog | Facebook: FingerGunsUK / Twitch: twitch.tv/fingergunsdotnet / The Official Finger Guns Discord Discord: Join here!