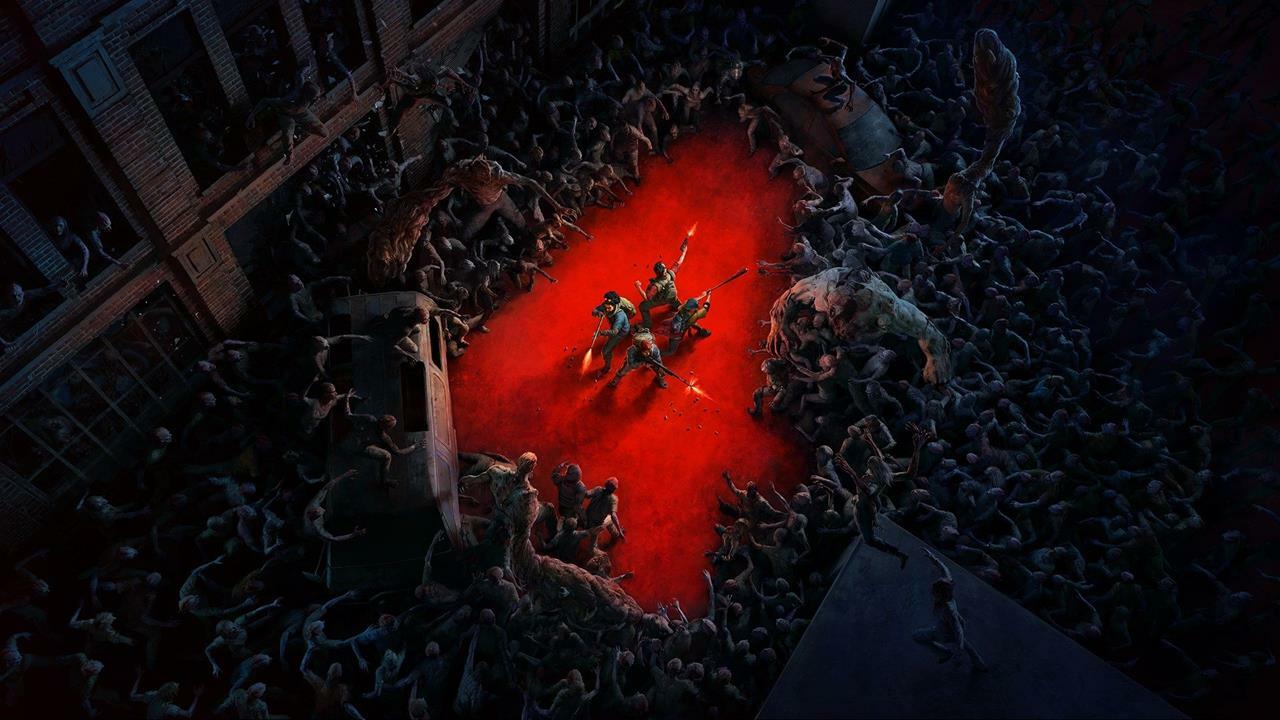 How's Turtle Rock's latest multiplayer shooter coming together? We spent the weekend finding out..
How's Turtle Rock's latest multiplayer shooter coming together? We spent the weekend finding out..
Well, safe to say we've had a fun weekend.
It's been a while since we've had a game that we can all jump on with and play together. Thankfully, we were all lucky enough to get codes for the Back 4 Blood Early Access Beta and well, it's been a cracking few days of getting to really know the game's multiplayer campaign (and the PVP, of which we had a blast on and was uniformly terrible at).
So we've decided to all jump into this article to discuss what we thought of the game thus far, our favourite moments and how it really, truly benefits from the camaraderie of having your mates along for the ride.
If you want to see the game in action you can watch the video below, a full replay of our Twitch stream of the entire available campaign in the Beta, and we also got together to talk Back 4 Blood in a Podcast special you can listen to here.
Basically, there's a lot of Back 4 Blood coverage and you can find it across all of our networks. Gosh, aren't you lucky?
---
Ross
I'll be honest, I had zero expectations for Back 4 Blood. Having seen footage of the game for what feels like forever, it looked like Left 4 Dead in all but name, and well, that's exactly what it is. The original games never hit the spot for me, even though they were certainly fun in the brief moments I played a multiplayer match. Alone? It always felt a little lifeless and there was never anything that convinced me Back 4 Blood would be a solid solo experience, as I'm not much of a multiplayer gamer nowadays outside of local games I can get into with my mates. Safe to say they're mighty thin on the ground these days and until I had Back 4 Blood in my hands, I had a feeling there wasn't going to be much here I hadn't seen before.
I was wrong. To an extent. As I'm sure you'll read below, when you're playing with your mates, hysterically laughing all the way through as you fail and fail again together, there's little out there quite as chaos-inducing as Turtle Rock's latest. Tearing through tons (and tons) of the undead never seems to get old when you have your buddies around you the fun is escalated tenfold. The clue is in title, I guess. Four of you are meant to play this game. Without a team to take on the beasties it never felt as exciting, or as laugh out loud hilarious as it did when you're all playing together.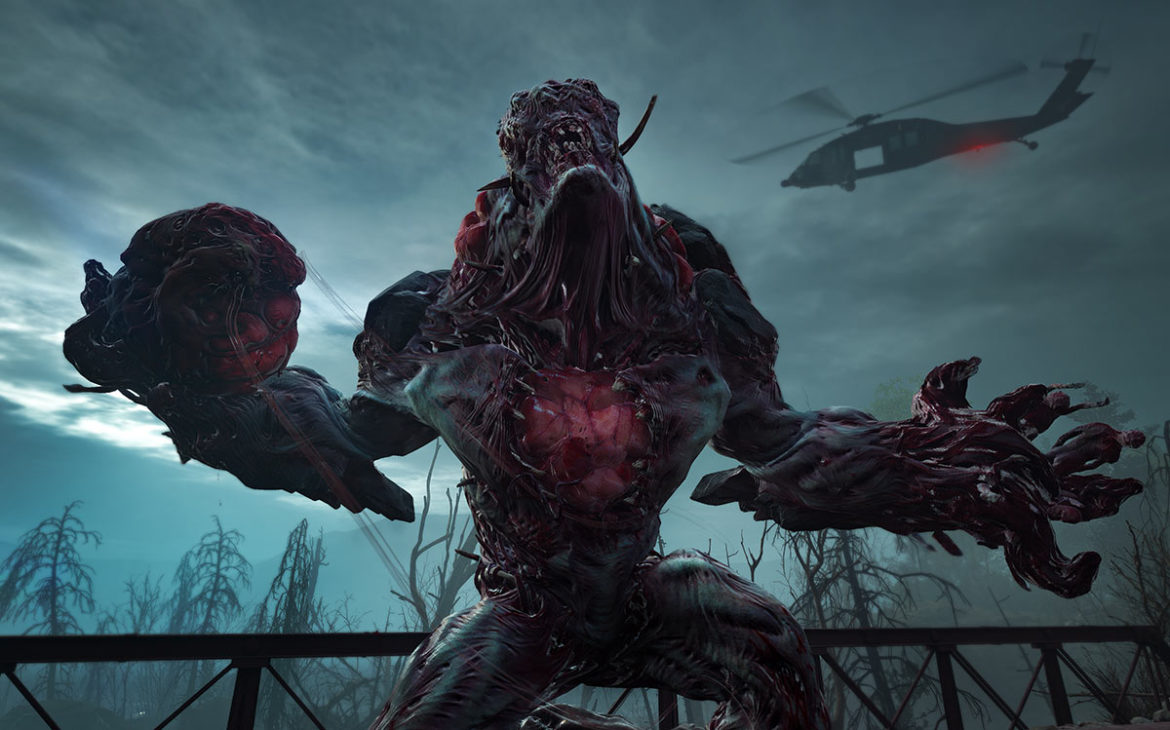 From a gameplay standpoint, the step up from Left 4 Dead is immediately apparent. The gunplay is spectacular, perhaps the best its ever been in the series and visually there's not a single moment I can remember where I suffered lag or slowdown, everything ran exactly as it was supposed to and in a game as visually intense as this one, it has to be commended.
I'm not sure if there's a story because my mates and I are talking over all the dialogue, but that's not what I'm here for. I'm here to slay zombie bastards with my mates and have an absolute blast doing it and to be honest, Back 4 Blood is looking like it'll be the absolute go-to for upcoming zombie murderings.
Back 4 Blood has huge potential, and I can't wait to get the finished product in our hands. I'm counting down the days.
–
Miles
Back 4 Blood met pretty much all of my expectations for zombie-slaying glory. It absolutely thrives in co-op where you can communicate and coordinate effectively (or not so effectively, which arguably is more hilarious) while having an epic time getting grabbed, bitten, charged and beaten by the undead hordes. If you're looking at this as a solo purchase, it's likely going to be a more hollow, lifeless experience but it does appear they'll be a solid content offering at launch, based on what we saw in the beta. The card deck system offering various buffs looks like it'll add some variety to the repeated runs and provides a decent sense of progression as you tot up your exponential kill count.

By the end of our time with B4B, I'd had an absolute blast and it shows the best of what co-op games can offer. The haptic feedback and gunplay mechanics are exceptionally satisfying, the graphics were pleasing in parts, and the Desert Eagle has become one of my new favourite weapons for putting down flesheaters. It certainly won't be winning awards for storytelling, but that isn't the reason this game exists. Accidentally (or maybe, intentionally?) jumping into lakes to discover you can't swim, hearing hilarious dialogues for shooting a comrade in the head and laughing as a teammate screams in terror at a giant zombie monstrosity, that's what Back 4 Blood offers you in spades. It's organic and fluid fun based on having multiple people scrambling around in chaotic and downright ridiculous fashion to survive.

Provided there's a good amount of variety in objective types and mission setups in the full release, this could be a truly special and long-lasting multiplayer title. Having a handful of characters, customisation options in the card decks and a veritable armoury of different destructive weaponry will certainly go a long way alongside the more randomly generated variable of each run. Needless to say, I'm hugely excited for the game to be released, and I can't wait to be coming Back 4 (more) Blood.
–
Kat
Okay, I make no secret that I hate first person shooters. I actually used to play them a lot back in the day, there are many reasons why I dislike them and it is mostly due to sweaty sexist communities, cheating hacks or the need to have an insane skill set that makes amateur players feel out of their depth. However, when Back 4 Blood came to E3 it VERY surprisingly came top of my list as a must play.

People will likely play this because they loved the spiritual predecessor and they cannot wait for a "next edition" in the franchise of Left 4 Dead. A four player us against the zombie world is great fun with the right people. What makes a great co-op shooter is the camaraderie you can have and Back 4 Blood captures it perfectly. I was initially anxious to play this with the team, as I hadn't picked up a shooter for many years, I feared that my pals would carry me and it would disjoint the story and fun. This didn't happen at all. The game works so beautifully to incorporate any skill set.

Haptic feedback makes for a smooth transition from trigger to blood splatter and is very fun to have the additional level of immersion that you are right there. The level design is vast, diverse and divergent, objectives differ every level, and the difficulty changes as you proceed. The story lacked somewhat, the story so far essentially involved voice over of your objective. This could just be because of what we have seen due to the Beta, or could be the essence of the players more being part of the story and making it your own. Player Perks such as additional healing or health are through player deck cards, which is something I felt could have just been done the usual way, but it is not game breaking.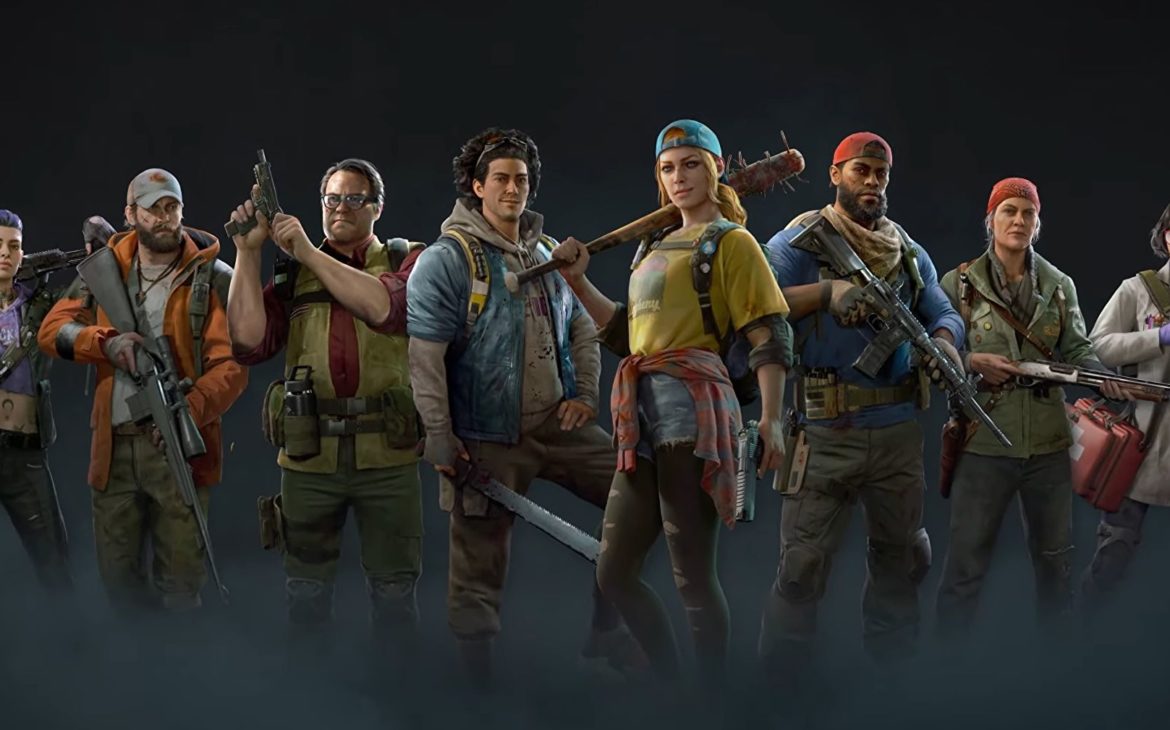 The PVP mode kind of reminded me why I do not like shooters a little, and in fairness to the other team. They just rocked a little too hard, that meant for us, it felt like we should not bother. With no ranking system to match between player skills, we were dominated in not a fun way. Which then makes the match far from enjoyable. The mode itself is quite unique, and you switch teams between zombie and humans, and it then incorporates the PUBG/Fortnite element of the world around you closing in, but without player matchmaking this could become rage inducing.

Overall, Back 4 Blood is exactly what I hoped it was. A fun zombie four person co-op regardless of skill that incorporates adventure, variety and teamwork. I worry that unless the campaign is humongous, that the game may lose momentum or replayability factor. Nevertheless, I am intrigued to see what the complete version holds. As someone who loudly dislikes first person shooters, this one is not on the naughty list.
–
Toby
Let's be honest, Back 4 Blood is Left 4 Dead 3 (the 4's are confusing there). It's not even a spiritual successor – it feels exactly the same. This is the game fans have wanted for a decade. It's fun, wacky, co-op madness with up to three friends, and much of your enjoyment will come from how well you do, or don't, get along with your buddies. It's also got some of the same issues as its spiritual predecessor – there's not much depth or story at this point (although the full release could have more in the way of cutscenes and exposition), characters were pretty thin, and as a gamer for whom story comes first, it was pretty lacking.
However, with like-minded mates to play co-op, make up on-the-fly tactics, and generally mess around with, Back 4 Blood becomes a seriously entertaining container for you and your chosen survivors to pour your own brand of zombie apocalypse flavour into. Without you, it's a shell, without not a lot of substance. With you, it comes alive. The Beta had some great weapons with tangible adaptive-trigger use, fun zombie-movie scenarios, and plenty to do, and hopefully, the full release is more of the same.
–
Did you play the Back 4 Blood Early Access Beta? Let us know what you thought below or over on our Twitter (@FNGRGNS). Back 4 Blood launches on October 12th on PS4/5, Xbox One, Xbox Series S|X and PC.
Codes kindly provided for content purposes by WB Games.
If you enjoyed this indie games article or any more of our content, please consider our Patreon.
Make sure to follow Finger Guns on our social channels – Twitter, Facebook, Twitch, Spotify or Apple Podcasts – to keep up to date on our news, reviews and features.