Eurovision comes to Let's Sing! Is this DLC pack worth your four pounds? Let's find out. The Finger Guns review:
If there's one event that can be linked back to the wonder of ABBA's glory days, it's Eurovision. Now, we all know what Eurovision is, even if you detest the unmitigated joy it brings the world every single year and would rather cave your head in with a Roomba than partake in its masterful pointlessness, everyone knows that Eurovision is a time for the majority of the world to come together and celebrate something so utterly meaningless for the sake of, well, why the hell not?
Let's Sing of course wanted to ensure it got itself in on the celebrations this year as the event found its way to Liverpool thanks to, well, Vladamir Putin, and as such we now have a Eurovision DLC pack for the main game to celebrate the UK returning to its rightful place of being the centre of the Eurovision universe. Even if nobody likes us and us achieving second place last year was an astonishing fluke that I still can't explain even though the song was pretty good-ish.
The DLC sadly doesn't include Sam Ryder's steamrolling Space Man, the song that cemented the UK hosting Eurovision this year (if you're not up to date, Ukraine actually won but was sadly in no state to host the ceremony, so the honours went to second place, which was us), and as it's not even included in the Let's Sing base game seems like a huge misstep for players who wanted to see if they could hit that note in the chorus (just to confirm, I cannot).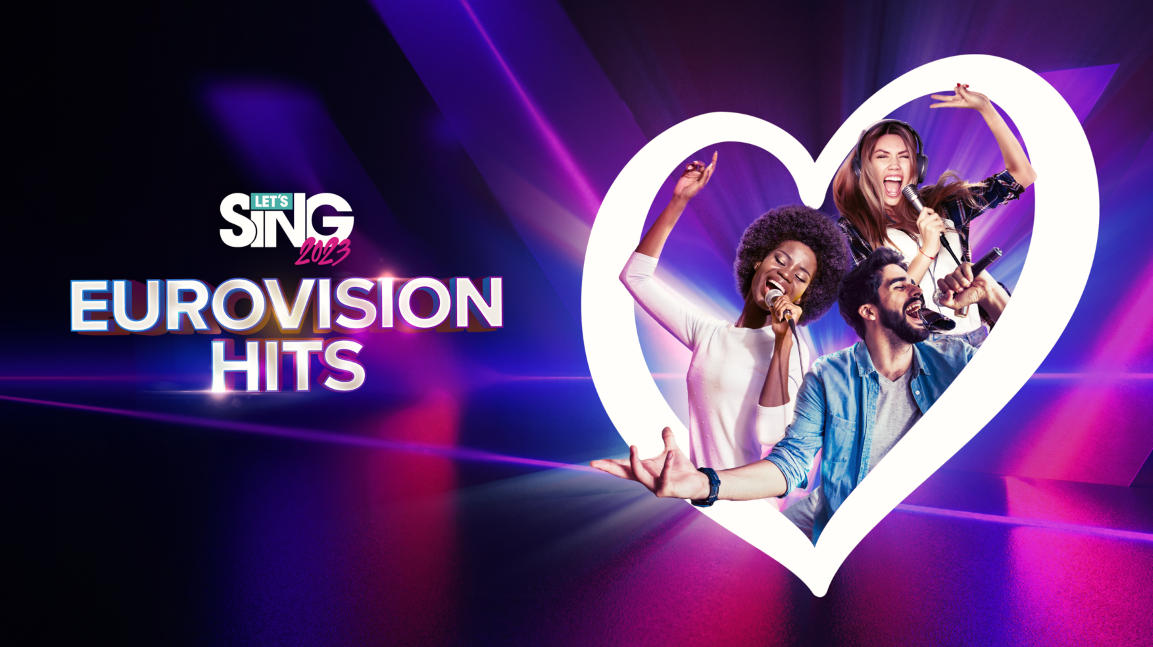 Still, what we do have are some stone called Eurovision classics from yesteryear, so if you're a hardcore Visionner (?) you'll certainly get something from this collection. From Conchita Wurst's almighty 2014 winner Rise Like A Phoenix to Satellite by Lena, who took the crown for Germany in 2010, there's a nice spread of winning tracks, it's just a shame there aren't more of them. There are only five songs included, the remaining three being 2019 winner Arcade by Duncan Lawrence, 2021 winner Euphoria by Loreen and Cyprus runner up Fuego by Eleni Foureirra from Cyprus.
All Eurovision classics but why not expand the collection? There are tons of, ahem, *good* Eurovision songs (honestly, no really), so the pick only five from the history of the competition seems a little lacking, even if they probably would all hit the Top Ten of All Time. Why not include the whole ten? I'm Not Your Toy? The aforementioned Space, Man?, the mind boggles but if you're a purist you'll enjoy belting out these classics at the top of your lungs for a small fee.
So the selection is good and adds nicely to Let's Sing 2023's roster, but once could wonder it probably could have expanded a little more for that authentic Eurovision experience. As such, Let's Sing ABBA remains the go-to Let's Sing title this year.
---
The Eurovision DLC features some corkers from the events history, but one could imagine they've left out some absolute bangers that would have rounded this DLC pack off nicely. Still, if you really want to get your Eurovision on any time of year, this is a solid enough place to start.

Let's Sing 2023 Eurovision DLC Pack is available now on all platforms with Let's Sing 2023 (reviewed on PS5).
Developer: Roxier
Publisher: Ravensoft
Disclaimer: In order to complete this review, we were provided with a promotional copy of the game. For our full review policy, please go here.
If you enjoyed this article or any more of our content, please consider our Patreon.
Make sure to follow Finger Guns on our social channels –Twitter, Facebook, Twitch, Spotify or Apple Podcasts – to keep up to date on our news, reviews and features.