Let's Sing 2022 arrives with a solid playlist but nothing else worth singing about. The Finger Guns Review;
Let's Sing 2022 arrives with a solid playlist but nothing else worth singing about. The Finger Guns Review;
Karaoke games are fairly few and far between these days. Whether you grew up with the Singstar classics or hell, even dabbled with the Xbox Music Maker, it's always been a staple of the industry and a yearly release of Let's Sing is all that's really survived in the genre. And so it's time once again for another trip down karaoke lane with Let's Sing 2022, and there's little here to really justify an upgrade of last year's stellar offering.
I say this purely because well, it would appear Let's Sing has turned into FIFA's Legacy Editions on the Switch. Whilst the playlist has been updated and features some enormous songs (along with some emo classics from my teenage years), 2022 adds very little to the experience, instead playing it safe with its chosen modes.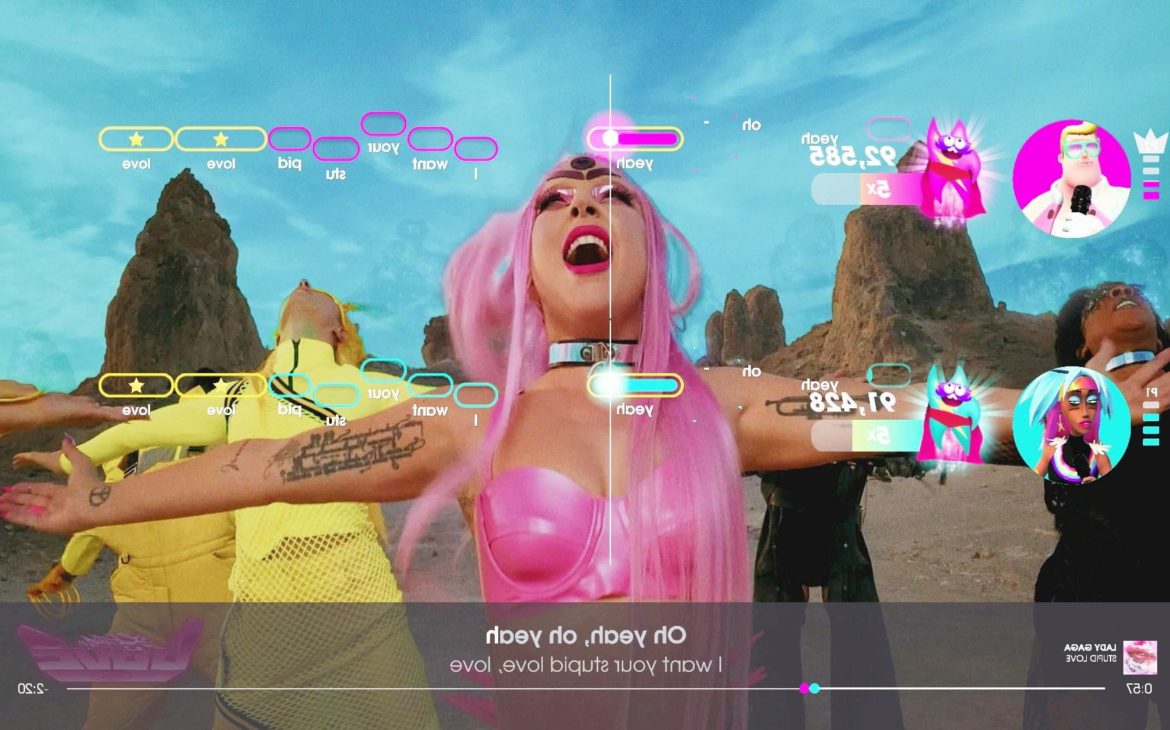 Offering eight different game modes – all of which you can tackle solo, with friends or with AI's, there's a good variety on offer, though not an awful lot here that you haven't seen before. Developer Voxler seemingly hit a solid balance last year and instead decided the focus would be on the playlist. It's not particularly a bad thing, but the hope – at least on my end – would be the formula would be shaken up a bit. Alas, perhaps I was wishing a little too high.
The core mode – Legends – returns from Let's Sing 2021 and again acts as the sort of 'career' mode, featuring mini-games, boss battles and the all important star notes you need to hit in order to grab those high scores. The bosses attempt to be somewhat difficult, but they're not. I don't say that as a singer myself, more the fact so long as you stay in key, it doesn't matter if you're belting your highest falsetto or your lowest soprano, the game will pick it up, the latter requiring significantly less effort on your part as your microphones will pick it up either way. This has been a problem with karaoke games forever, as I used the same trick on Lips back in the Xbox 360 days to clear 30 Seconds to Mars 'From Yesterday'. Hell, it's an easy hack, and if you didn't already know about it, now you do.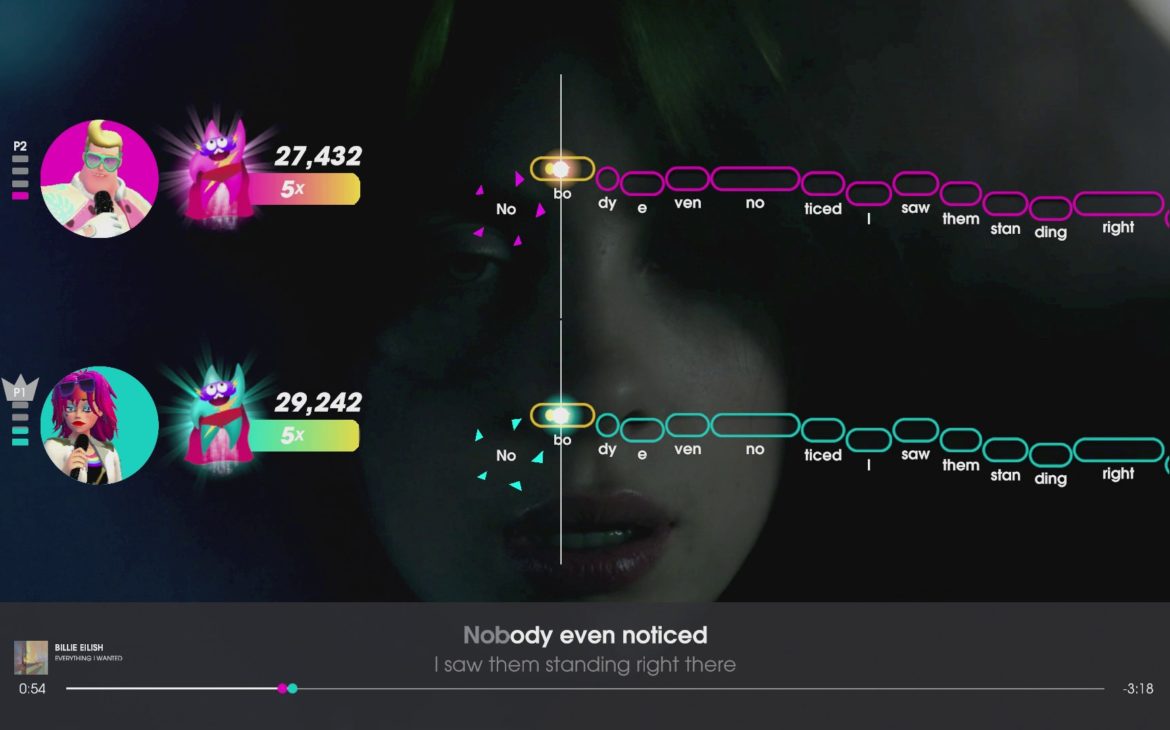 The modes swings from Piggy Box, where you're collecting coins by hitting perfect notes, Bomb Track, where you have to diffuse bombs by singing(?!), Mixtape Mode where you work through a preselected set of songs mixed together. Kind of. It's hardly Fuser but it's a reasonable effort.
It's just all a bit dull. Let's Sing is never meant to be played on your own but even with friends, the novelty wears pretty thin rather quickly, as it's more or less the same game we've been playing for the last decade and there's so little added which makes it worthwhile. As ever, you can choose to sing through your smartphones over WiFi, which is the easier way to connect. Of course, there's going to be a very small amount of lag so you may not immediately hit the notes correctly which will mark down your score, even though it's not your fault. You have to start before the game cues you in order to not get caught out this, which is infuriating.
I gave the Career mode a go by using the DualSense's microphone, just to see if that problem could be alleviated if I just sang directly into the controller. No dice. If anything, it was much worse, so unless you have some classic karaoke controller microphones lying around, your best bet is your smartphone and the Let's Sing app, the app which produces lag and doesn't work anywhere near as well as it should.
Let's Sing 2022 is just about saved by the playlist, which features a variety of genres and tracks you might want to give a go. From 'Butterfly' by Crazy Town, 'Human' by Rag and Bone Man, Ariana Grande's 'Positions', Billie Eilish's 'Everything I Wanted' even The Offspring's 'Pretty Fly (For A White Guy) is included, and looks terribly odd next to 'A Whole New World' from Aladdin, even if it's very easy and you're pretty much just rapping all the way through, making it very easy to hit the required notes. Classics from David Bowie ('Ashes to Ashes'), Depeche Mode ('Enjoy the Silence') and Wham!'s 'Last Christmas' fill out the legacy tracks, but there's not nearly enough to choose from. Still, it's a solid list of songs with enough variety to appeal to a family or friends group.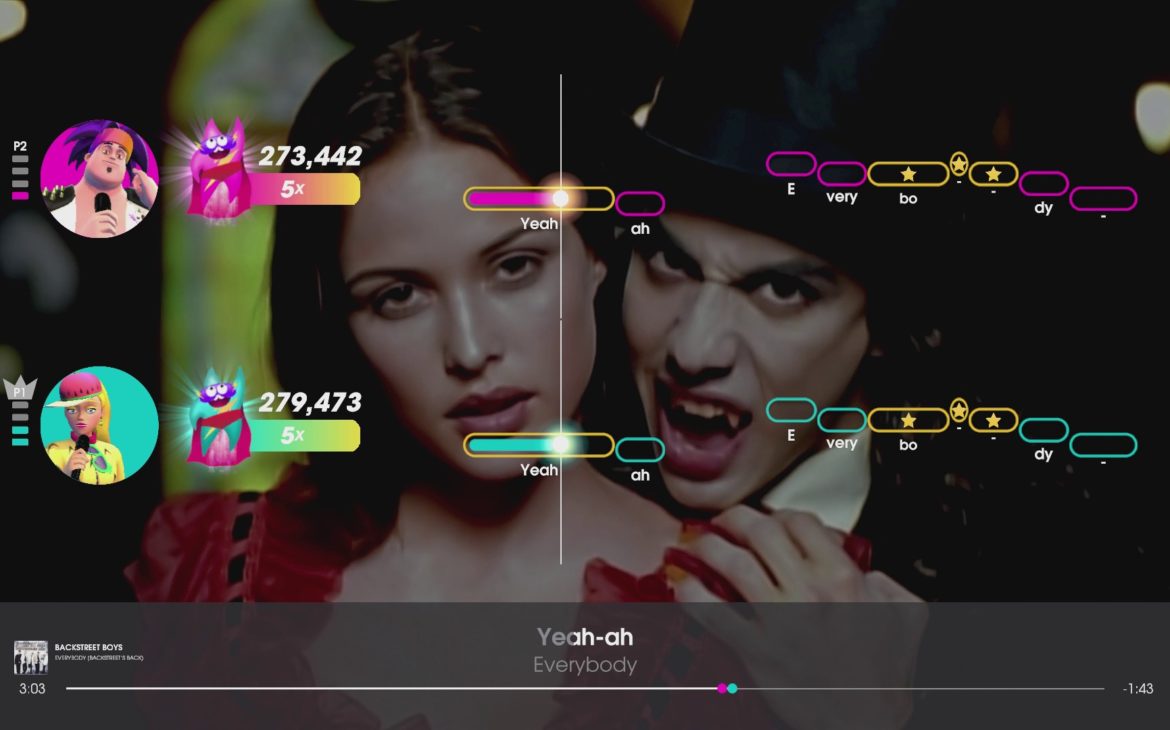 It's just all a bit lazy. Let's Sing 2022 offers precisely nothing more than its predecessor did, and unfortunately the playlist, whilst solid, doesn't compare. It's not worth the money if you just want to tear through one or two of the songs, as you can just easily boot up YouTube and find these karaoke songs on there for free, leaving the franchise in a bit of a loop.
Where does it go from here? Let's Sing has the crown as the last karaoke game standing, but one has to wonder if there's really an audience anymore for a game that's not taking any chances and very much sticking to the formula it has always trusted.
---
Let's Sing 2022 offers next to nothing new from last years iteration, save a pretty decent playlist of songs to sing. You have to wonder what's next for the franchise, if they're already bored of adding modes. Save your money, this song has already been sung.

Let's Sing 2022 is available now on PS4, PS5 (review platform), Xbox One, Xbox Series S|X and Nintendo Switch.
Developer: Voxler
Publisher: Ravensourt
Disclaimer: In order to complete this review, we were provided with a promotional copy of the game. For our full review policy, please go here.
If you enjoyed this article or any more of our content, please consider our Patreon.
Make sure to follow Finger Guns on our social channels –Twitter, Facebook, Twitch, Spotify or Apple Podcasts – to keep up to date on our news, reviews and features.