The series' first foray onto next generation consoles, F1 2021 is the most compelling and varied F1 game in quite some time. The Finger Guns Review.
The series' first foray onto next generation consoles, F1 2021 is the most compelling and varied F1 game in quite some time. The Finger Guns Review.
It was jarring and strangely nostalgic to hear the words "EA Sports. It's in the game" spoken before the start screen of an F1 game again. It had been almost 2 decades since EA last published a Formula 1 game. The deal that saw Codemasters join EA meant that the American publishers are once again the arbiters of the F1 racing games.
I'll admit I was curious about how F1 2021 was going to shape up. The first in the series to appear on PS5 and Xbox Series consoles and the first game to come from the new partnership between Codemasters and EA, a partnership which began part way through development of F1 2021, I was curious (and maybe a little worried) how these aspects were going to affect the end product.
It took half an hour with F1 2021 to realise that any worry I had was misplaced. Rather than just a shinier version of last year's entry, this game is an iteration and improvement in almost every regard. It looks better, it's more accessible, it feels more exciting to play and it comes with content that should please all types of Formula 1 fans, especially the new narrative mode in the shape of the Braking Point campaign.
Much like The Journey did for the FIFA series, Braking Point is a mode that weaves a plot through the F1 2021 game play. You begin the mode as Aiden Jackson, an F1 rookie that is making his way up from a successful season in F2. He joins his chosen team alongside racing veteran Casper Akkerman who's in the twilight of his career but thinks he probably has a few more wins left in him. The antagonist to the mode might be familiar to those that played the career mode in F1 2019 – Devon Butler. The arrogant racer is doing everything he can to get a win, including sowing some discontent around the paddock.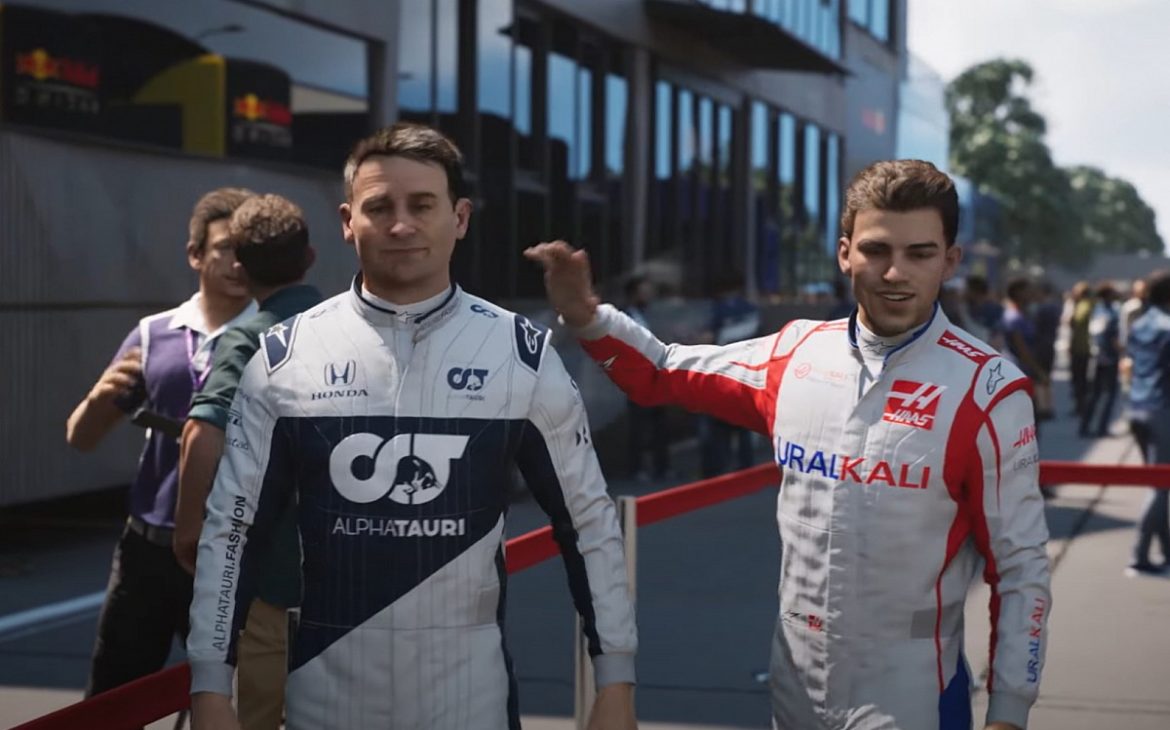 Braking Point takes the cast through season after season, allowing the player to see a few races a year from different perspectives in the rivalries that build up between the trio. You'll get to complete some races from start to finish while others drop you in with a character in a tricky situation (like nursing a malfunctioning gearbox) which you've got to overcome. Nuggets of story are delivered before, after and even during a race via conversations with the team boss Brian Doyle, Caspers wife Zoe, via commentary of on track events and as emails/social media feeds. The narrative isn't deep but it does add extra spice and impetus to the racing itself. Rather than racing simply to win, you're racing to defeat a rival. It's a really fun mode that's worth the price of F1 2021 alone.
The only flaw I can see with the Braking Point mode is that there are objectives for each race and if you fail that objective, you're forced to simply replay the race until you do hit the target. I guess this is to ensure that the mode guides the player down the same linear storyline and I can accept that as a motivation – but it'd be great to see this mode feature a branching narrative if it is to return again in the next iteration, reacting to a player's performance rather than demanding a certain result. 
Thankfully, F1 2021 has a wide range of customisation options for any player skill level so that it's easy to be at least competitive in this game. My 12 year old son played the game with all of the assists on. This includes a racing line guide, assisted braking and a gentle nudge with turning. Even with these assists on, you've got to guide the car, overtake on your own and be attentive to cornering – but you'll spin off much less with these assists on. I started with no assistance and found the game very challenging – it is a simulation after all and F1 is the pinnacle of racing – but eventually found my feet and even won a few races. On that road (or should that be race track?) to success, you can use and abuse the Flashback feature which can rewind time (and any mistakes you make) until you've learnt the track and are familiar with the car.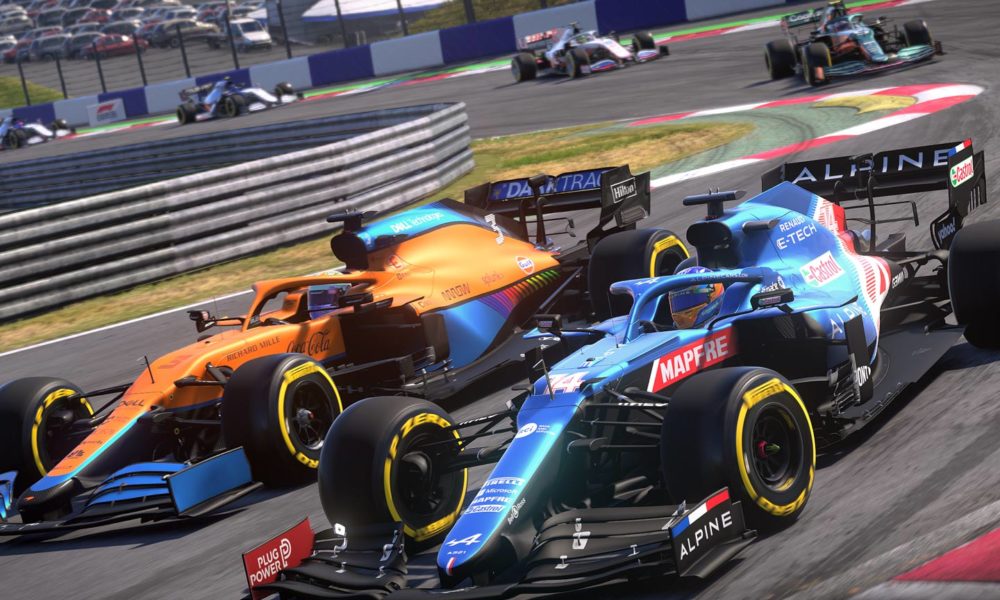 Outside of the new Braking Point mode, F1 2021 is packed with content. The career mode returns, allowing you to guide a racer or team to victory as you play through each race weekend from testing to qualifying and of course the races themselves. For the first time, you can play the career mode in a two player mode with a friend. It's unfortunate that this isn't available locally but playing a full career alongside a pal is an exciting prospect. There's local split screen multiplayer and single race/weekend events though. Pick your racer and track and away you go. Also returning is the My Team mode where you get to design your own team and attempt to establish them among the F1 stalwarts.
With the esport scene expanding with each release, lobbied and ranked multiplayer racing is present and correct in F1 2021, as is the league. Whether you're competing in "Beginner" races for casual races and relaxed rules or "Experienced" for those wanting the ultimate F1 challenge, there's something here for players of all skill levels.
The Codemasters F1 games have always been some of the most impressive racers on the market because of how well they simulate the sport. The blistering speed, the pit strategies, the ground hugging cornering that just isn't possible in any other type of vehicle – it's all thrilling. The car feel in F1 2021 is fantastic. The AI is excellent too, attacking during cornering if you're slow into a bend and doing their best to defend without being aggressive when you're trying to overtake. When you pass, the cars won't just follow their path and drive into you either. They'll adjust their driving line.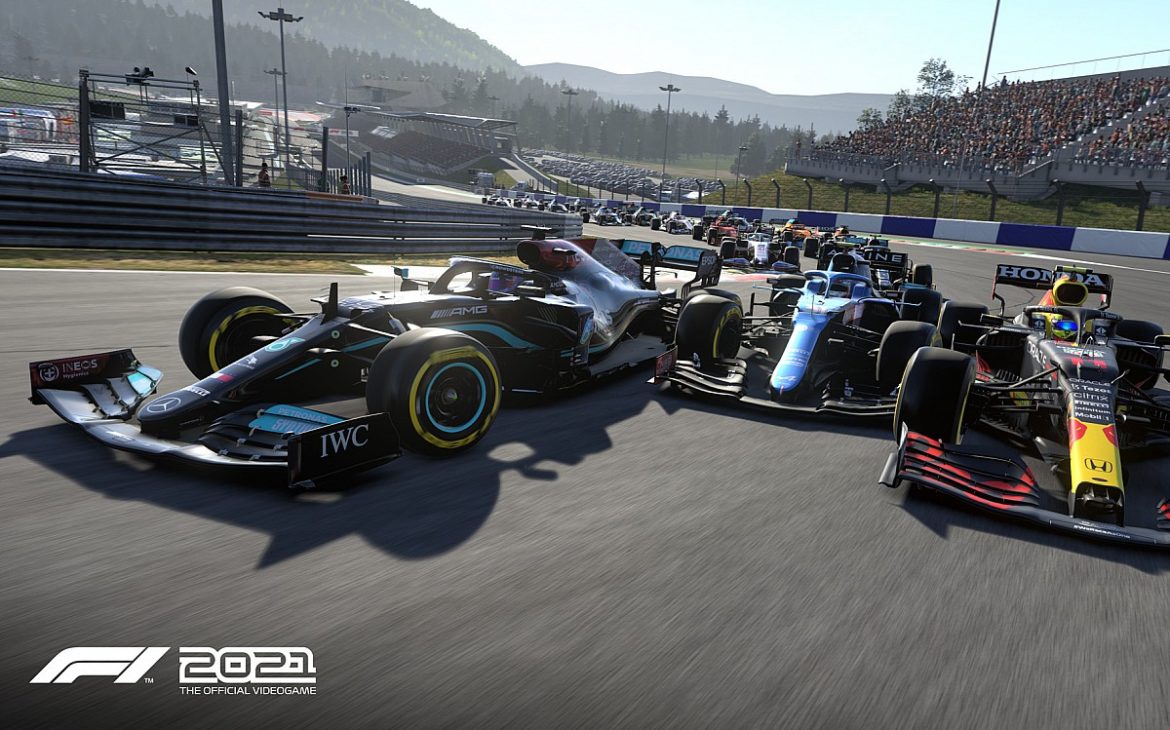 F1 2021 on the Xbox Series benefits from the next-gen visual upgrades which make the game look almost photorealistic. I've criticised the F1 games of the past for having highly detailed cars and having much less detailed track. This year's iteration in the series aligns the quality of the visuals throughout the game. The human character models in the Braking Point mode reside squarely in the uncanny valley but the cars and track themselves look fantastic.
F1 2021 solves the biggest issue with the series – a lack of innovation and… newness. Much like FIFA and Madden, the moment to moment simualtion experience in the F1 series had reached its peak a few years ago. The formula to the game play had been iterated on and perfected over a number of years. Any drastic changes would probably have felt like a step back. This means that the last few releases have raised the question "other than the updated racers and car livery, is there a good reason to buy this year's release?". With F1 2021, that's not a thought. With Braking Point, improvements to every existing game play mode and no dropped features from last year, this is the game that brings much needed variety to a series that was at risk of becoming stale.
---
The most essential game in the series for years, F1 2021 is a thoroughly enjoyable, accessible and gorgeous racing game. The new Braking Point narrative aspect is a triumph and there's content and assistance options that will likely please most F1 fans.

F1 2021 is available now on Xbox One, Xbox Series (reviewed on Xbox Series S), PS4, PS5 and PC.
Developer: Codemasters
Publisher: EA
Disclaimer: In order to complete this review, we were provided with a promotional copy of the game. For our full review policy, please go here.
If you enjoyed this article or any more of our content, please consider our Patreon.
Make sure to follow Finger Guns on our social channels –Twitter, Facebook, Twitch, Spotify or Apple Podcasts – to keep up to date on our news, reviews and features.