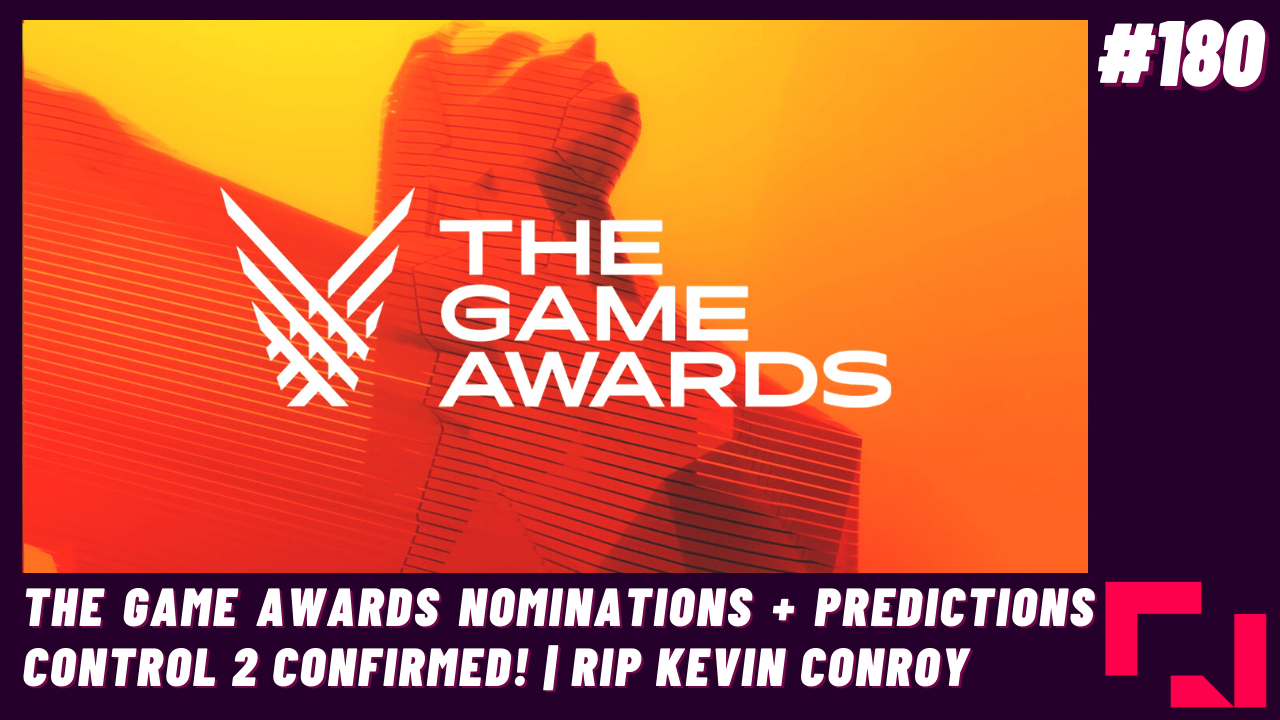 'All we need is your chest and a Saturnalia mask.......'
This week on a bumper Finger Guns Podcast Rossko, Miles, Josh and a very late Kat (seriously, at the gym trying to better herself instead of talking games? Pfft) get together to talk all the week's news and well, there's a whole lot of game nominations we need to get through.
Oh yes, it's that time of year again where we tear through the entire list of The Game Awards nominations and see if we can pick who is going to take home the gold. Through every category – almost – we still don't know what an esports is – we get into arguments over who deserves to take home Geoff Keighley's pointless trophies that pad out his trailer showcase and well, let's just say it gets fairly heated this year. Kat comes back from the gym and is taking no prisoners. Giant crumpet.
Elsewhere we talk the week's reveals, including The Witcher 3's next-gen upgrade, the official confirmation of Control 2 and the tragic passing of our Batman: the irreplaceable Kevin Conroy.
As ever we talk our Game of the Week with Miles sharing his thoughts on Somerville (out now on Game Pass. Go play!), Josh fights off dinosaurs in the Switch version of the Jurassic Park Aftermath Collection and Rossko, at least, shares his thoughts, however heartbreaking they may be, on Sonic Frontiers.
Oh, and there's so much more. We love this one, we're pretty sure you will too. See you next time! Enjoy the episode.
To download the MP3 of this episode, please right-click here.
ALL THE PLACES WE ARE: https://linktr.ee/fingerguns
Donate to Sunflower of Peace to support humanitarian efforts in Ukraine: http://www.sunflowerofpeace.com
Theme Music – De Jongens Met de Zwarte Schoenen by RoccoW & xyce. | Edited and produced by Ross Keniston | Published by Acast.
Team: @FNGRGNS / Rossko – @RosskoKeniston / Paul – @ThePaulCollett / Greg – @GregatonBomb / Josh – @jshuathompson / Sean – @Omac_Brother / Toby – @toby_andersen / Kat – @RainbowDropx / Tom – @T_Woods93 | Facebook: FingerGunsUK / Twitch: twitch.tv/fingergunsdotnet / The Official Finger Guns Discord Discord: Join here!