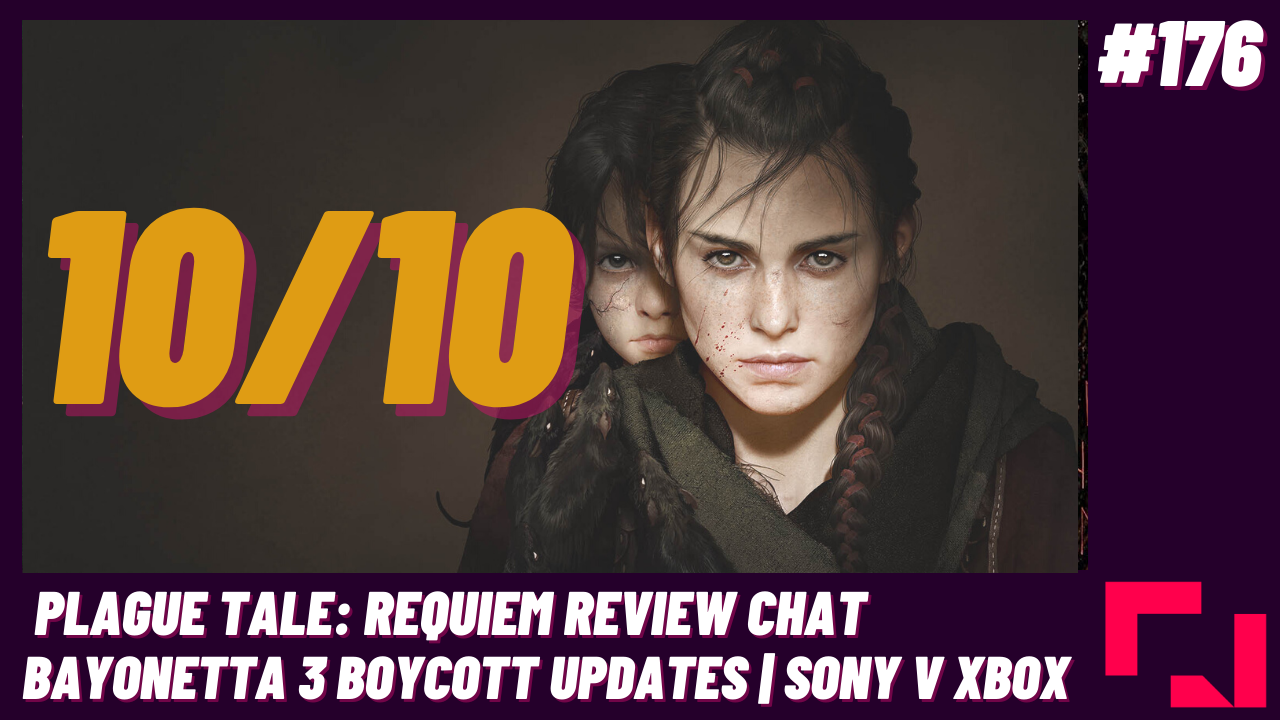 '...He's a father Kat, he's a FATHER'
This week on The Finger Guns Podcast Rossko, Kat, Miles and the returning Josh talk all the week's biggest news and get a bit excited about the week's releases. Taylor Swift has an album coming out this week you know, we may have mentioned it a few times.
We may spend the entire pod trying to get into the presale for tickets. Maybe. Definitely.
In other news we talk the fallout of the reveal that Bayonetta voice actress Hellena Taylor was only offered $4,000 to reprise her iconic role in Bayonetta 3, sending ripples across the industry on fair wages for voice actors. Platinum Games didn't take it all that well.
There's seemingly far more to come from this story. We chat about what's fair and how we're going to, regretfully, skip the game because of this.
Elsewhere we're still talking about the Microsoft acquisition of Activision Blizzard with new information coming to light regarding Sony's part in all of this. Sony have kicked off saying they're worried Xbox will monopolise Call of Duty and secure exclusives for their players, meaning players will leave PlayStation to access them. Now, where have we heard that before? It's a very strange story that's going on and on and on, and well there's very little else to add apart from we're kinda hoping it's going to be over and done with soon.
A huge release this week sees A Plague Tale Requiem finally come to consoles and PC and our own Toby was lucky enough to review the game.
Rossko chats with him to discuss (as spoiler-free as possible) the game and his thoughts on it, and whether it not it lives up to the superb original (spoiler; it does). Find it at 01:25:00
To celebrate Kat has devised a quiz all about A Plague Tale and we all get a bit giddy and hype about its release (which is right now, it's available now. GO!).
We also talk The Entropy Centre, The Last Hero of Nostalgaia, Unusual Findings, Session, Kit Kat Chunky Biscoff Edition, Better Call Saul and Disney+ series The Bear.
This episode is a lot.
To download the MP3 of this episode, right-click here.
ALL THE PLACES WE ARE: https://linktr.ee/fingerguns
Donate to Sunflower of Peace to support humanitarian efforts in Ukraine: http://www.sunflowerofpeace.com
Theme Music – De Jongens Met de Zwarte Schoenen by RoccoW & xyce. | Edited and produced by Ross Keniston | Published by Acast. The Finger Guns Podcast is owned by Finger Guns.
Team: @FNGRGNS / Rossko – @RosskoKeniston / Paul – @ThePaulCollett / Greg – @GregatonBomb / Josh – @jshuathompson / Sean – @Omac_Brother / Toby – @toby_andersen / Kat – @RainbowDropx / Tom – @T_Woods93 | Facebook: FingerGunsUK / Twitch: twitch.tv/fingergunsdotnet / The Official Finger Guns Discord Discord: Join here!