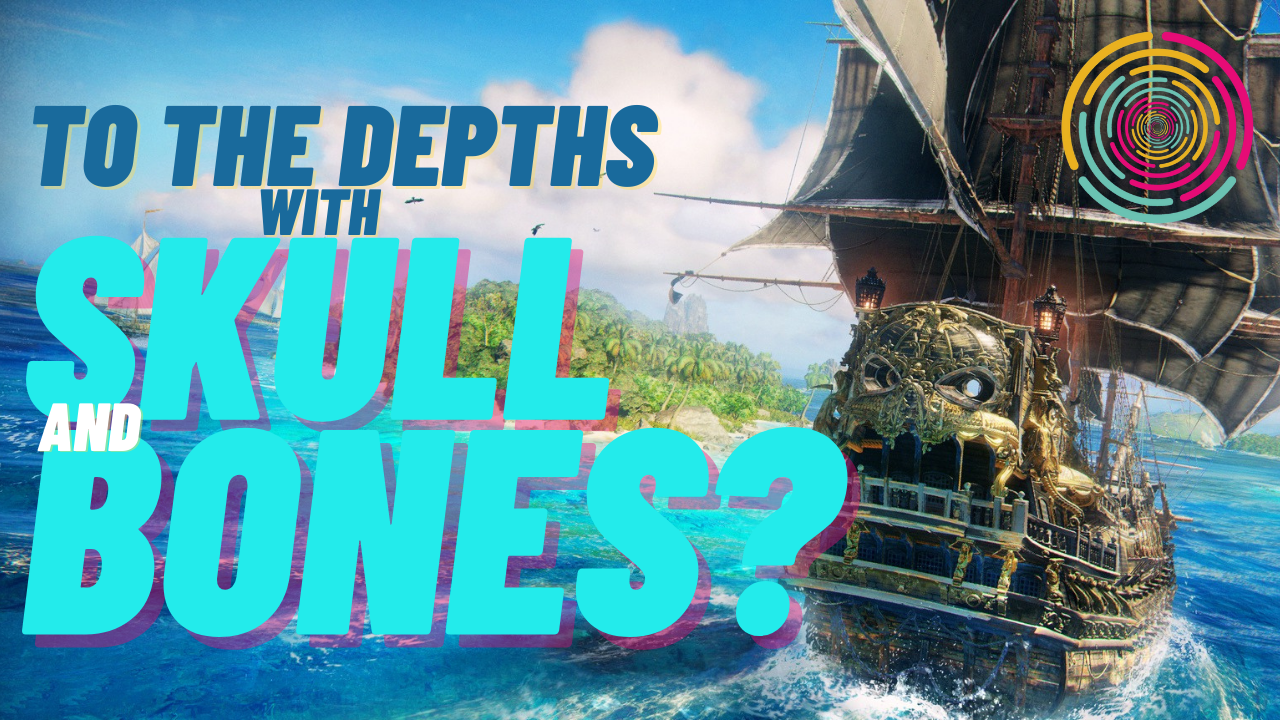 '.....I am mildly ambivalent...'
This week on the pod Rossko, Kat, Miles, Tom and Greg get together to talk what's available in a fairly barren week of news. First up we discuss the re-reveal of Skull and Bones and its bonkers release date (the day before Ragnarok?!), if we have any level of hype for the game and what we're looking forward to, if anything, from Ubisoft's long-gestating pirate adventure.
We also talk our highlights from the Nacon Connect show, with a fair few games looking pretty damn exciting from one of the more prominent AA studios around at the moment. There's a lot to look forward to.
Elsewhere Rockstar have been sharing news that they're starting to ramp up production on GTA 6 with the news that Red Dead Redemption and GTA IV remasters were planned before decided to be canned in order to focus on GTA 6. Would we have liked to have seen them see the light of day or has the Definitive Edition Trilogy put to bed any interest in shiny Rockstar remasters?
In our Game of the Week Greg talks about jumping into Disco Elysium again, Tom has hit a bit of a gaming wall (happens to the best of us), Miles finally talks about his time with horror adventure MADISON, Kat finally experiences the wonderment of Tetris Effect and Rossko is exploring Hope County again in Far Cry 5 whilst jumping into the frenetic madness of Arcadegeddon.
We've also got another game music quiz (this time remastered and professionally done and stuff), we briefly get into Kojima being mistaken for an actual assassin, Greg shares his festival fueled weekend, Kat and Miles are getting ready for a graduation and Rossko, well, Rossko is editing podcasts and going to work. Such is life.
Enjoy the episode!
To download the MP3 of this episode, right-click here.
ALL THE PLACES WE ARE: https://linktr.ee/fingerguns
Donate to Sunflower of Peace to support humanitarian efforts in Ukraine: http://www.sunflowerofpeace.com
Theme Music – De Jongens Met de Zwarte Schoenen by RoccoW & xyce. | Edited and produced by Ross Keniston | Published by Acast.
Team: @FNGRGNS / Rossko – @RosskoKeniston / Paul – @ThePaulCollett / Greg – @GregatonBomb / Sean – @Omac_Brother / Toby – @toby_andersen / Andy – @PsychTyson / Kat – @RainbowDropx / Tom – @T_Woods93 | Facebook: FingerGunsUK / Twitch: twitch.tv/fingergunsdotnet / The Official Finger Guns Discord Discord: Join here!