'Pss...pss...pss!'
'Pss…pss…pss!'
Stray is mere days away now and there's a chance we're all a bit excited about it. So much so that we felt we had to share this news in regards to Stray related things. Basically anything Stray related right now and we're here for it. Cat game, innit.
Annapurna Interactive's upcoming feline adventure, developed by BlueTwelve Studio will indeed be getting physical editions via Skybound and iam8bit, and pre-orders are now open. Naturally, there are various editions to choose from, with the 'Exclusive' Edition of Stray (for PS4 and PS5) launching in the latter part of this year. Pre-orders for the PS5 retail version are live now and will ship to your households on September 20th.
The aforementioned Exclusive Edition for PS5 and PS4 is available for pre-order now at iam8bit.com and includes a 14.4″ x 24″ poster, six art cards plus a fuzzy patch of the game's cat-face logo, which you can pet all you like. The retail edition of the game will also include the six art cards.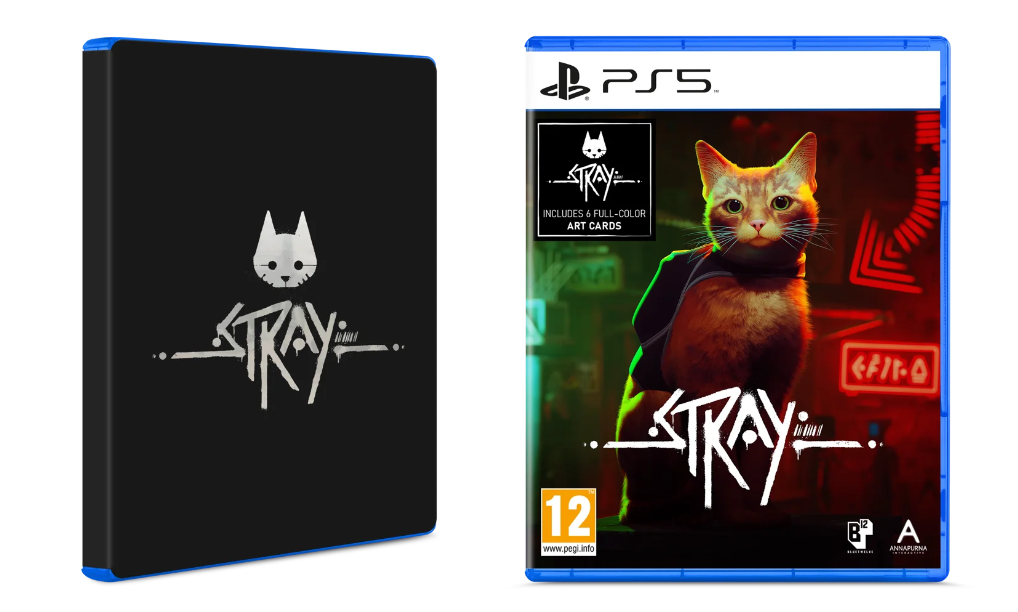 Along with these shiny editions of Stray there is also a rather pretty looking vinyl soundtrack incoming, featuring music from the game composed by Yann Van Der Cruyssen. The 2xLP black vinyl features packaging showcasing the album art from Fernando Correa featuring a slipcase. The vinyl will also include a code to download a digital version of the soundtrack. The vinyl will be shipping early next year.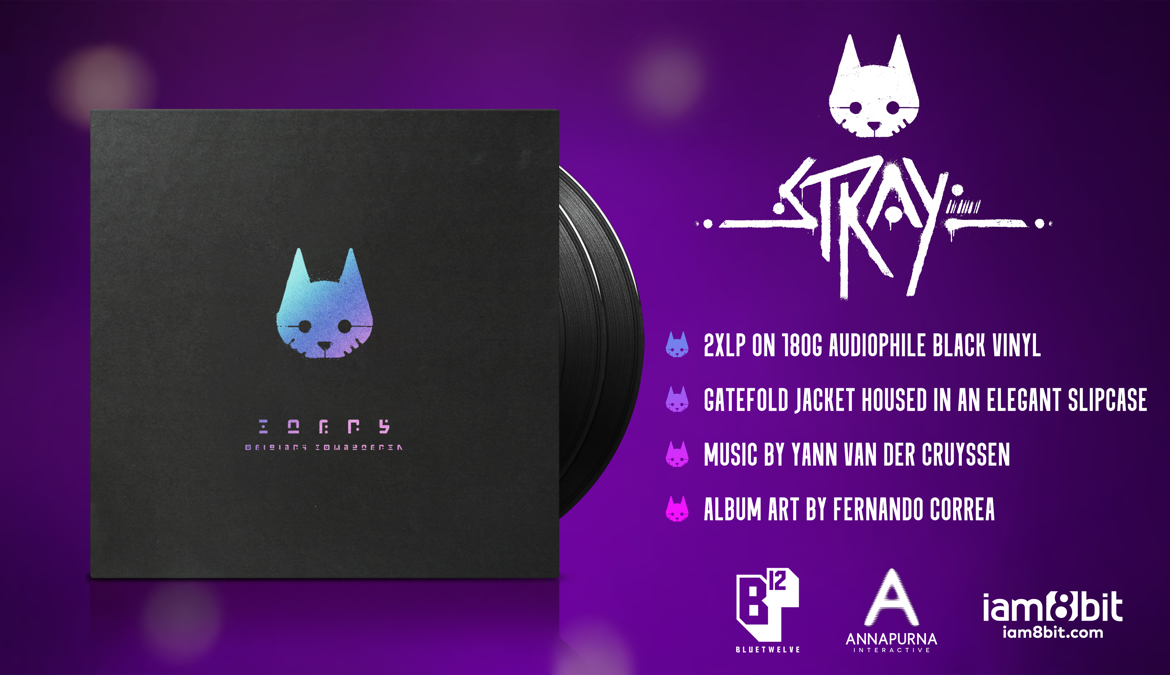 Stray launches on July 19th for PS4, PS5 and PC via Steam. If you've signed up to PlayStation Plus Extra or Premium, you'll be able to download Stray at no extra cost.
–
Source [Press Release]