To celebrate the launch of Payday 3, PLAION created an activity in London to help people get their very own payday. From a poll of 2,000 employed adults, most are quick to splash their cash in the first few days after payday. People usually spend around £600 on clothes, tech and home furnishings, leaving the next two weeks until payday in a bit of a pinch!
It's hard then not to relate to the Londoners who partook in the poll, as the constant fluctuation of feeling flush for cash to scraping pennies is a reality for a lot of us. So there's no surprise then that 37% of those who took the poll said they would rob a bank if they could get away with it. What's the solution? Well PLAION had just the plan.
Did someone say heist?
PLAION took note of our monthly money woes and set up a cross-city challenge in the English capital, here members of the public could follow the money to a secret location and secure a "month's average salary" by stripping PAYDAY 3-themed dollar bills from a specially branded van.
Over 2000 notes were grabbed from the vehicle in under 10 minutes, with those lucky enough to bag a limited 'winner' variant being entered into a draw for the prize loot. You can check out the heisters in action right here.
For more on the poll itself commissioned via OnePoll on September 21st 2023, here is what the spokesperson from PLAION had to say about the findings:
"It can be tricky not to spend your hard-earned cash all at once, especially at a time when most expenditures are completely unavoidable…We can certainly understand the temptation of wanting to rob a bank to get that much-needed injection of cash…However, disposable income won't get you far behind bars, so we suggest that the heisting fantasy is best left experienced in video games."

The poll discovered that the southeast of the UK is where early spending after each month's payday peaks, with an average of £722 flying out of accounts within the first 72 hours. Conversely, the southwest is where the least is spent early doors, at just £544.

Other results include the fact that 18-to-24-year-olds spend the most per month on takeaways of any age group, £42 compared to £13 for over-65s; and 41% of respondents say they tend to buy things that aren't necessary to their lives, at a cost of around £60 per month on average. Thankfully, on average around 21% of our monthly income is considered disposable.

But back to those who would rob a bank if they could, as they've got some impressive fantasy heist crew members. The dream team for busting in and out without a scratch includes Dwayne 'The Rock' Johnson as the muscle, Lewis Hamilton as the crew's getaway driver, and Derren Brown to hypnotise the guards, thus ensuring nobody gets hurt (or, y'know, does something dumb like call the cops).

In terms of which type of heister Brits considered themselves to be, 34% of those polled said The Ghost, able to get in and out without a trace; whilst another 27% fancy themselves as the brains behind any operation, as The Mastermind.

Spokesperson at PLAION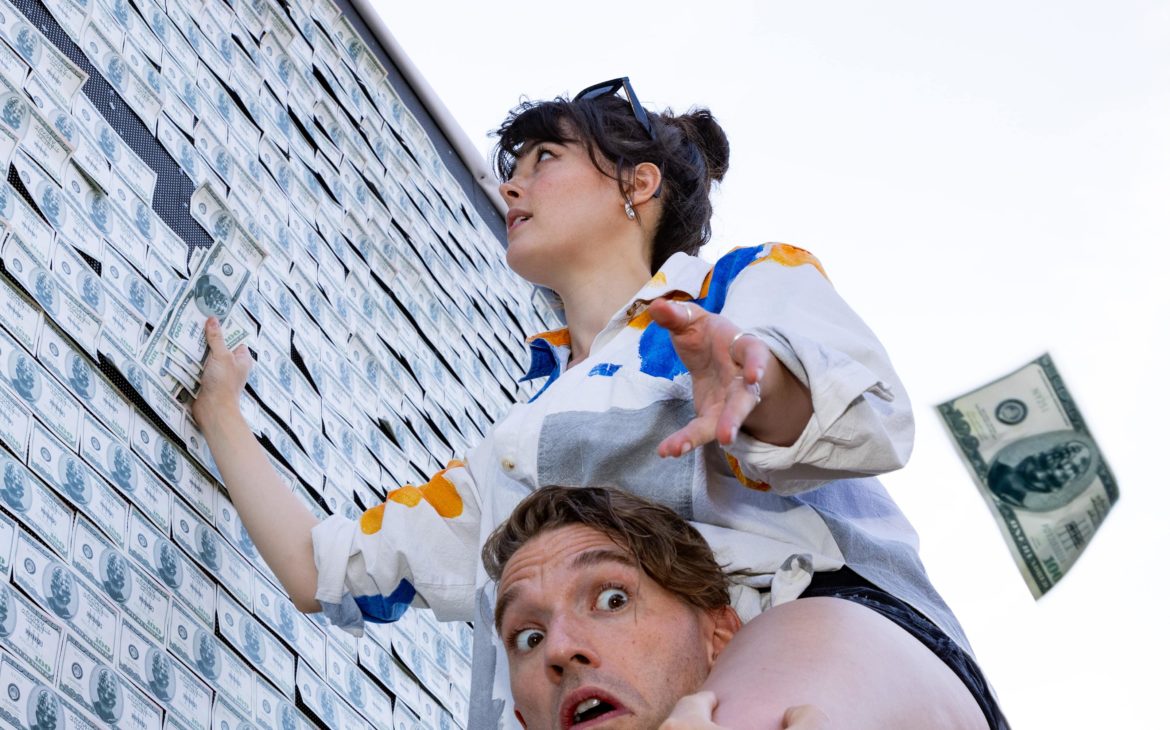 Payday 3 is available now on PlayStation 5, Xbox Series X|S and Steam via PC. For our review, you can check it out here.
---
Source: Press Release
For more News click here
Make sure to follow Finger Guns on our social channels –Twitter, Facebook, Twitch, Spotify or Apple Podcasts – to keep up to date on our news, reviews and features.
If you enjoyed this article or any more of our content, please consider our Patreon.