Whimsically spooky adventure game Hauntii gets an entrancing new trailer at IGN's Awesome Indie Show. Check out the trailer and details below.
Originally shown off at Summer Game Fest's Day of the Devs stream, Hauntii possessed our hearts and was a highlight among highlights during the showcase. Now, thanks to IGN's Awesome Indie Show we got a fresh look at what's in store for the ghost who has to face Eternity.
The trailer shows off a broader scope of the story with some more crowded areas, as well as gameplay that shows off your abilities. As Hauntii, you have the ability to haunt or possess your environments and the creatures within them to solve puzzles and complete combat scenarios. We were excited with the last trailer, and its fair to say we're excited all over again with this one.
Hauntii promises a captivating blend of puzzle-solving, exploration and twin-stick shooting as you uncover the mystery of the world. The game takes place in Eternity, a landscape beyond space and time where lost souls are guided by Eternians to ascend the ominous Central Tower. However, some souls don't always make it and instead become corrupt versions that plague Eternity, forcing you to take them on whilst reaching the tower. During your time you'll also be collecting Constellations to piece together the story of Hauntii's past life.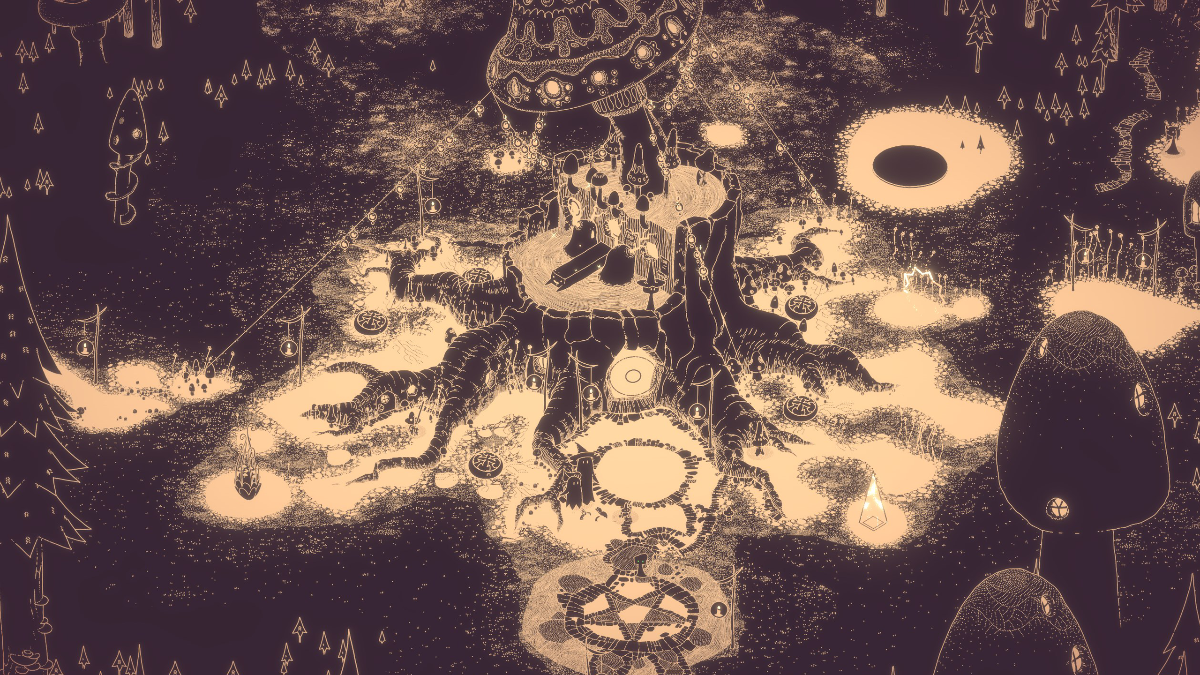 The game's story is one to discover with a bunch of questions to answer. Who are the mysterious glowing creatures known as the Eternians? How did Hauntii get here? What is causing the corruption? All with a backdrop of a sumptuous hand-crafted world. On top of that, the game features charming characters and a soundtrack from Michael Ward/ Light Return (The Serepent Rogue, Bosorka). Hauntii certainly has a vivid design that we can't wait to jump into.
Hauntii currently has a release window of 2024 and is coming to Consoles and PC via Steam. You can also Wishlist the game at your digital storefront of choice.
---
Source – Press Release
For more News click here
Make sure to follow Finger Guns on our social channels –Twitter, Facebook, Twitch, Spotify or Apple Podcasts – to keep up to date on our news, reviews and features.
If you enjoyed this article or any more of our content, please consider our Patreon.