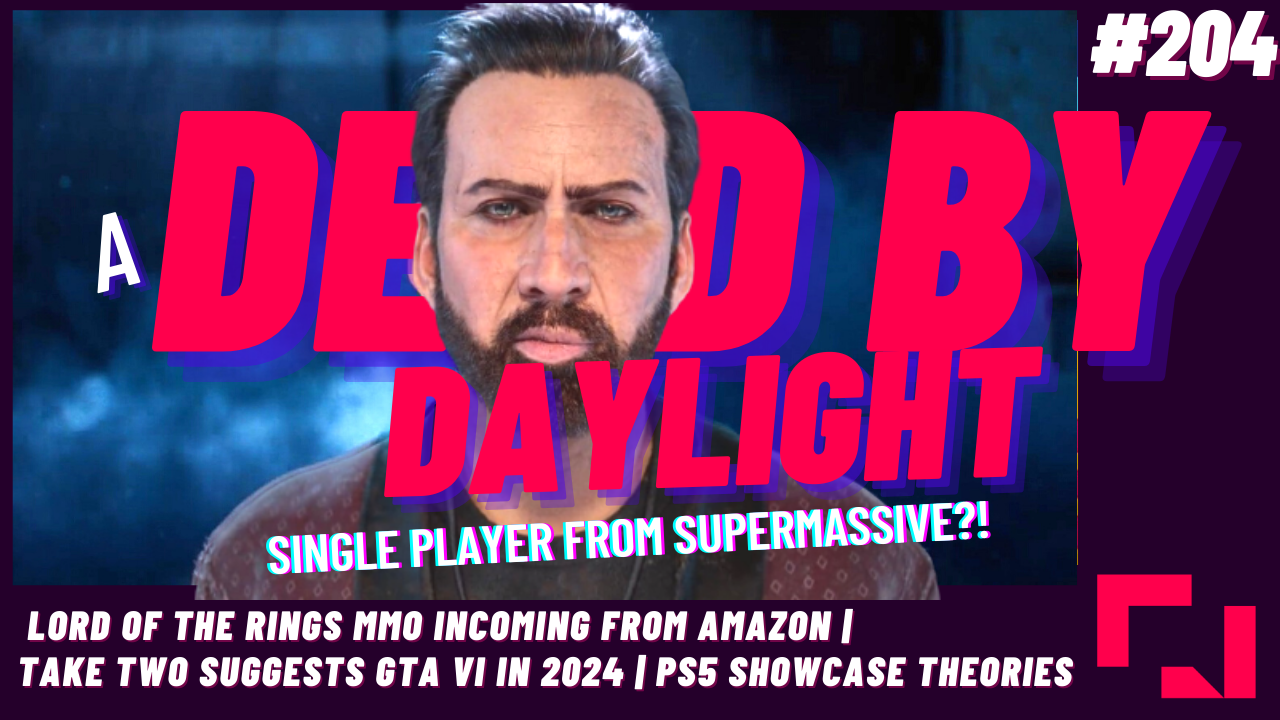 'CAAAAAAAAAAAAGGGGEE!'
This week on The Finger Guns Podcast it's a been a quiet week leading up to the PlayStation Showcase so Rossko, Josh and Sean get together to talk everything they could find including the news that Dead By Daylight will be receiving a single player expansion soon from Supermassive Games, the makers of Until Dawn and The Quarry. Rossko asks DBD superfan Josh if he's psyched for it, along with written in thoughts from Kat and Miles, who couldn't join the pod this week.
We also talk a Lord of the Rings MMO coming from Amazon on the back of their first hit, New World. We try and decipher how they could make such a thing really rather good and hopefully we can look forward to whatever it's going to be. There's also been talk from Take Two Interactive this week that their upcoming fiscals are going to be very healthy indeed which leads to the assumption that Grand Theft Auto 6 may not be as far away as we think? We break down the numbers along with everything else they have incoming and see if GTA can find a space in a busy release schedule from the company.
And of course, the aforementioned PlayStation Showacse is going to dominate the news this week so we put out heads together to see if we can figure out some of the more out there possibilities from the show and our most ridiculous theories. Could GTA 6 close the show? Will we see the fabled G-Police Remake or PlayStation All Stars Battle-Royale 2? We haven't got long to find out.
Josh has been playing Undergrave (whilst tearing through Humanity), Sean and Rossko have been playing a fair bit of LEGO 2K Drive and despite the microtransactions poisoning the perfect LEGO world, it's a really good time. Rossko has also been checking out the Starship Troopers Extermination Early Access and is having a hell of a time shooting the ever living hell outta bugs with Miles, hear all about it!
Enjoy the episode!
To download the MP3 of this episode right-click here.
Theme Music – De Jongens Met de Zwarte Schoenen by RoccoW & xyce. | Edited and produced by Ross Keniston | Published by Acast.
Team: @FNGRGNS / Rossko – @RosskoKeniston / Paul – @ThePaulCollett / Greg – @GregatonBomb / Josh – @jshuathompson / Sean – @Omac_Brother / Toby – @toby_andersen / Kat – @RainbowDropx / Tom – @T_Woods93 | Yogdog (Jonathan Brown) – @Yogdog | Facebook: FingerGunsUK / Twitch: twitch.tv/fingergunsdotnet / The Official Finger Guns Discord Discord: Join here!