Guns, explosions, skeletons, demons, Hellish rituals, Witchfire is a demon-spawn of Doom alright. Check the latest trailer and screenshots right here.
What a treat we had from the Summer Game Fest. There seems to be a remarkable trend happening in the video game space with developers of old favourite titles finding their own footing with creative new IPs in independent studios. This time, it was the turn of The Astronauts, whose first entry was the acclaimed Vanishing of Ethan Carter. Now, if you've played that game, you may be surprised to see their latest project: Witchfire.
You can check out the new FPS in-the-making through the deliciously vigorous and dynamic trailer shown off. It's 1 minute and 43 seconds of striking headshots, flaming demons, Destiny-esque energy orb grenades and bombastic violence. The rifles look like they could put down a dinosaur too.
In Witchfire's dark fantasy world, we'll be experiencing the war between the witches and the Church (hence all the religious demonic imagery… makes sense). Luckily, the player is armed by Vatican sorcerers to take on the witches with weapons supposedly ungodly and by damn, do they look powerful.
We're also promised to get our bloody mits on some dark forbidden magic to help counteract the threat of the unholy. So if you're into Doom's penchant for brutal, bombastic and frenetic slaying of all things inhuman (let's be honest, who isn't?), Witchfire could be a right old blast for ya.
We were certainly excited in our reactions on the Summer Fest podcast reaction special, so we think there's good reason for optimism that the minds behind the amazingly visceral Bulletstorm are going to deliver another demon-splattering good time.
All the more impressive, is that Witchfire is being developed in Unreal Engine 4 by just 9 people. Promising semi open-world levels and a high level of immersion, it's shaping up to be an impressive feat, if they can pull it off. Early details also suggest there's going to be RPG elements to power up your holy crusader of death and be able to customise their skills to your liking. Groovy.
Witchfire is set to launch as an Early Access title exclusively on the PC via the Epic Games Store later this year, so we'll have to wait a little longer for an official release date. The omens look good however, that we'll be treated to some gory Hellish fun. Plus, if you want some extra screenshots to satiate your blood thirst in the interim, you can feast your eyes below.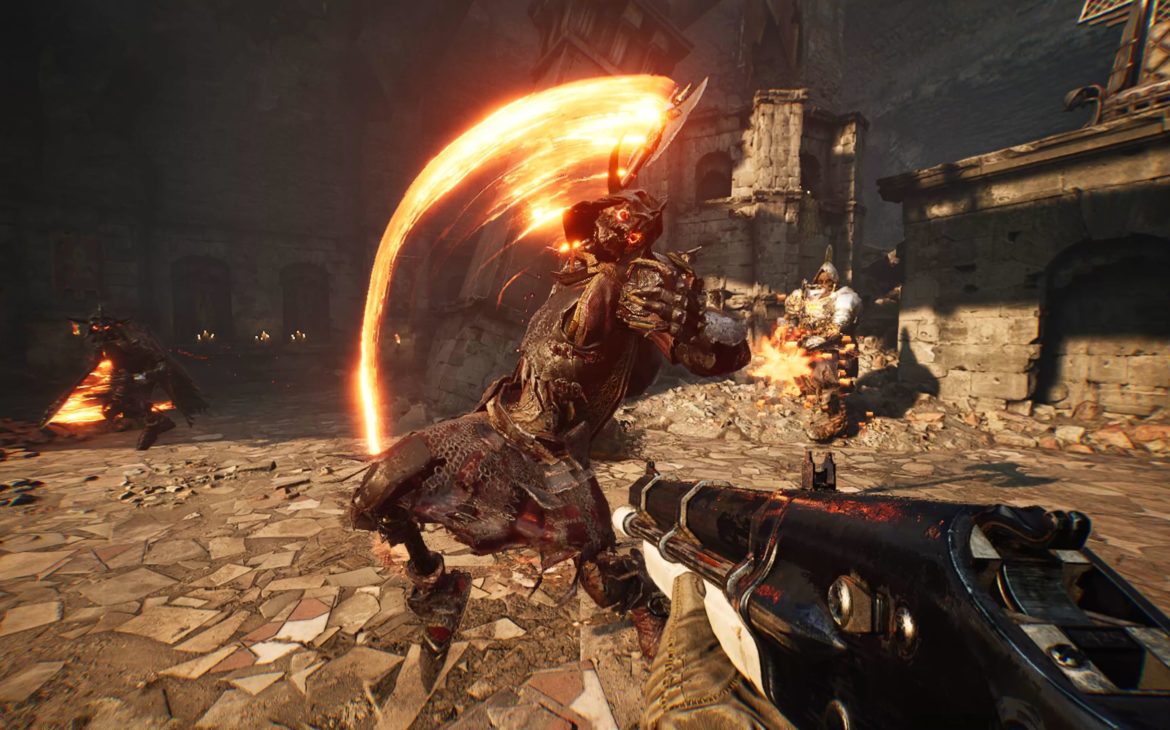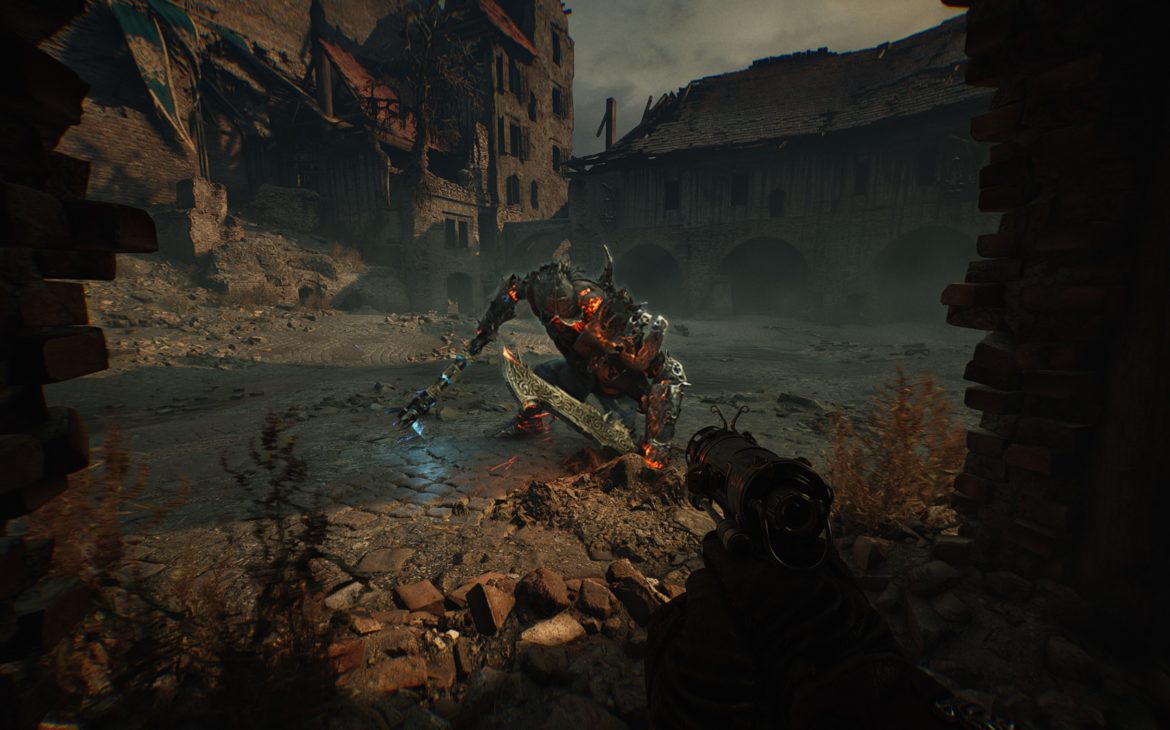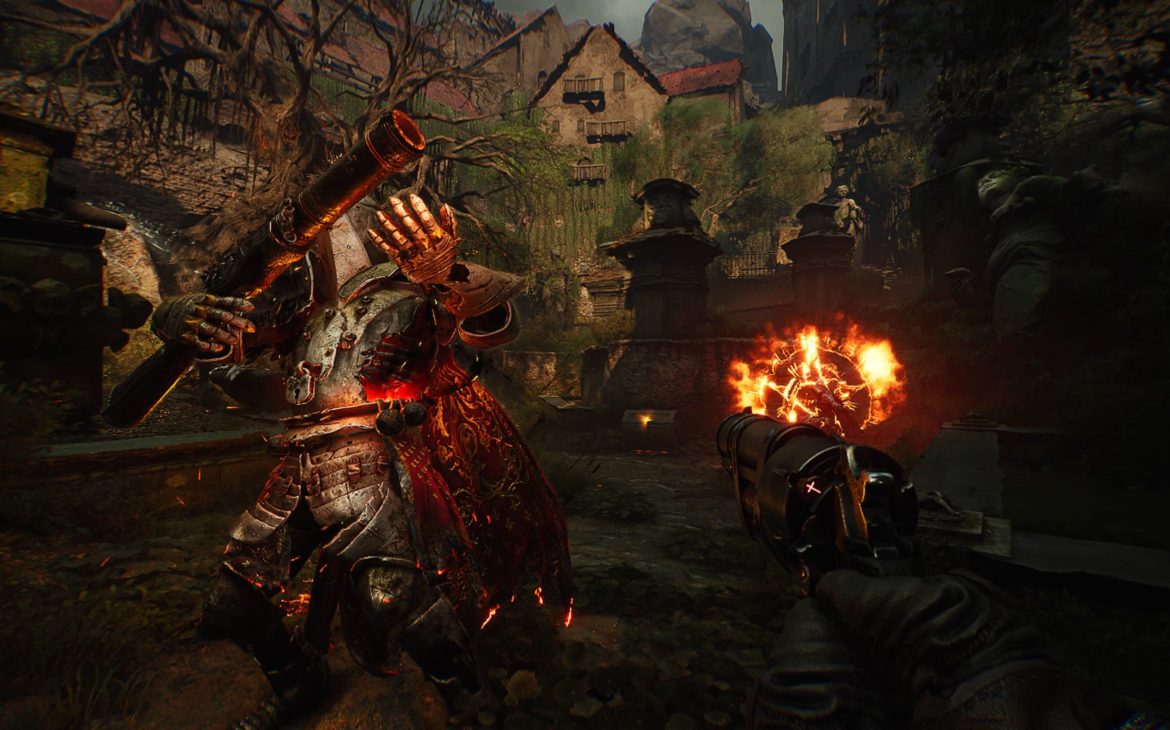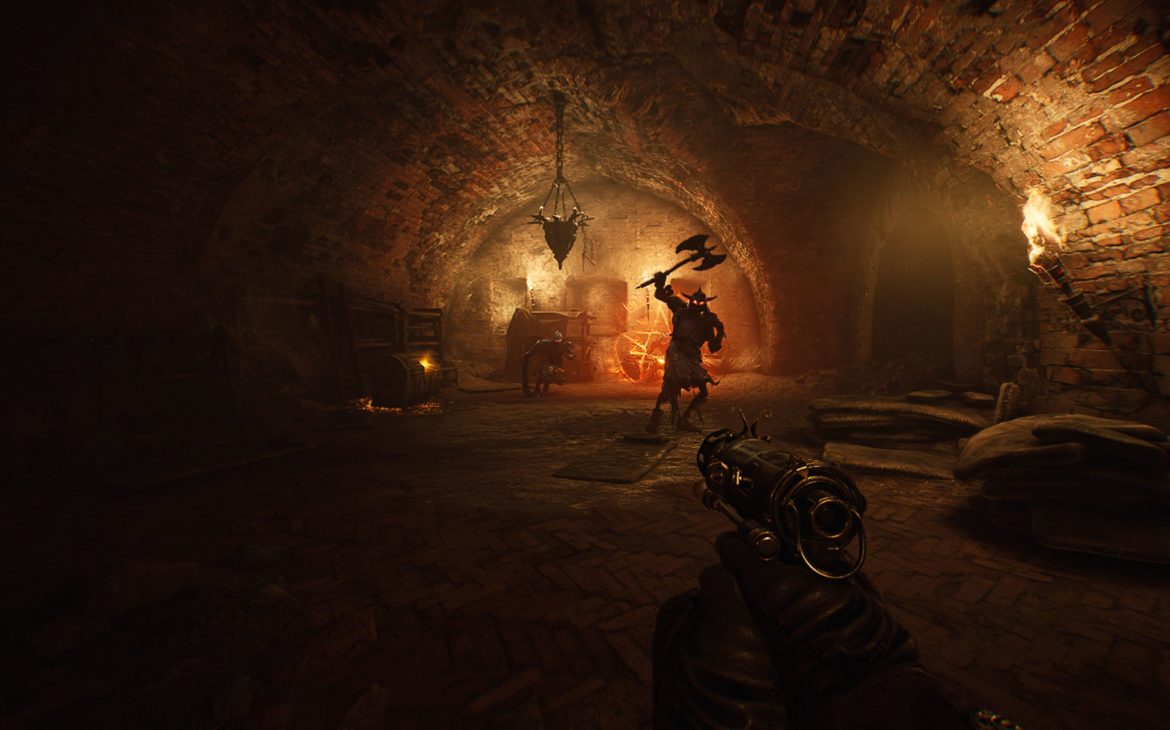 Source: SGF