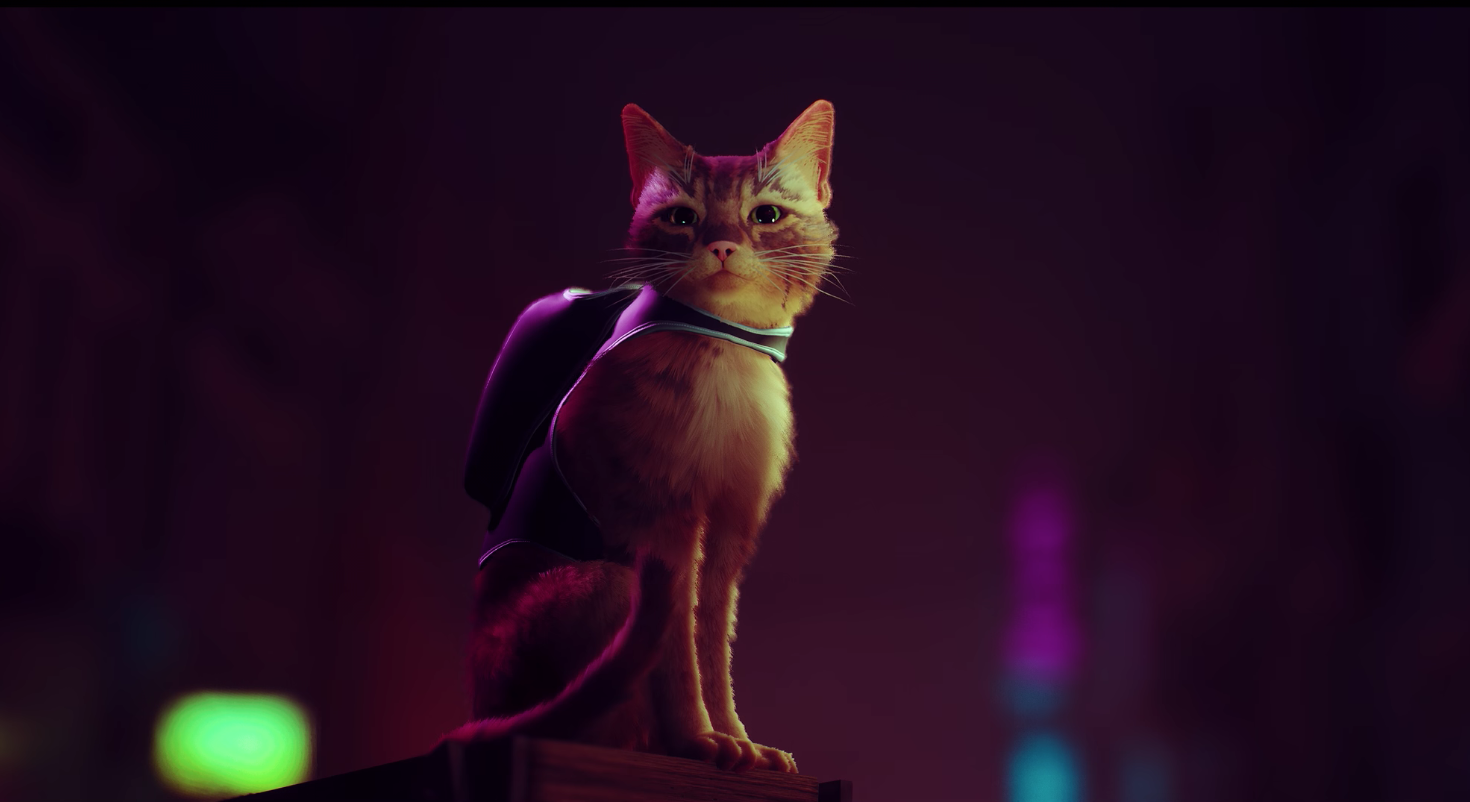 '....Toby's made it clear he doesn't want to try your meatballs'
This week on The Finger Guns Podcast the Reaction Team reassemble to talk the week's news including the absolutely cracking Annapurna Showcase and how our hype for platcatformer STRAY is completely through the roof, along with hype for Neon White, The Artful Escape and more. Annapurna rule, ok?

Elsewhere we talk major PlayStation delays, with Kena confirmed to be moved to September and Horizon Forbidden West reportedly being pushed to 2022. We also discuss what Sony are up to and why they're being very silent on the latter's date, despite reputable sources sharing the news.
We also share our recommendations of the week including a video game, a movie one of us hasn't seen yet, a world-famous pop star and some genuine consumer advice. And there's hands on with Tales of Mana, Tales of Academia VR Broomsticks or whatever it's called and Kat talks playing and reviewing the glorious Omno.
To download the MP3, right-click here.


| ALL THE PLACES WE ARE: https://linktr.ee/fingerguns
Theme Music – De Jongens Met de Zwarte Schoenen by RoccoW & xyce. | Edited and produced by Ross Keniston | Published by Podbean.
Team: @FNGRGNS / Rossko – @RosskoKeniston / Paul – @ThePaulCollett / Greg – @GregatonBomb / Sean – @Omac_Brother / Toby – @toby_andersen / Andy – @PsychTyson / Kat – @RainbowDropx | Facebook: FingerGunsUK / Twitch: twitch.tv/fingergunsdotnet / The Official Finger Guns Discord Discord: Join here!