The program for the London Games Festival 2021 has been revealed, A Musical Story announced, Whitethorn Games Festival dated. It's the FG Daily.
Games news as far as the eye can see. Let's just cut this intro short and get down to business. Here's all the gaming news from the 9th of March, 2021.
Melodic rhythm game 'A Musical Story' announced
Digerati and developer Glee-Cheese Studio have today announced A Musical Story for PC, Nintendo Switch, Xbox One, and iOS. It'll be launching this Summer.
Set in the 1970s, A Musical Story is a music/narrative experience that's "part rhythm game, part interactive art, and uses the connection between music and memory as a central theme". We can see from the above trailer that while music (influenced by bands such as Pink Floyd, Led Zeppelin, and Air) is a central theme, the art style is also stunning.
"We wanted to make something different, something that would stick in the minds of players, both for its gameplay and story. It took a huge amount of time to find the right formula, but this one was the most inspiring. In most musical games, there's a visual timeline, showing exactly when to play the notes. We've focused instead on creating an experience that relies on the listening skills of the player, so they must feel the music, understand it, to progress and unveil the story."

Charles Bardin, the game's designer and co-composer.
---
The London Games Festival Program Unveiled
The whole 10 day, completely online program from the London Games Festival 2021 has been unveiled. For the first time, London Games Festival has chosen an Official Selection of 40 games from around the world, representing quality, innovation and diversity. The Official Selection highlights developers from a global pool of creative talent across its four themes of Made In London, Narrative Excellence, International Innovators and Pick Up And Play. The games will be presented via a dedicated showcase site available from 19 March, with associated store promotions at digital retailers. The 40 games selected are as follows:
A Musical Story: The Road To Pinewood Glee-Cheese (France)
Acolyte Superstring (UK)
Aerial Knight's Never Yield Aerial Knight (USA)
Aeon Drive 2Awesome (The Netherlands / Spain)
Antstream Arcade Antstream (UK)
Beard Defence Jolly Good (UK)
CityClick Lost Native (UK)
Darkside Detective: A Fumble in the Dark Spooky Doorway (Ireland)
Dead Man's Phone Electric Noir (UK)
DIdim Twohands Interactive (South Korea)
Do Not Buy This Game Kingblade Games (Israel)
Doctor Who: The Lonely Assassins Maze Theory (UK)
Drive Buy GLITCHERS (UK)
Duality Biome Collective (UK)
Genesis Noir Feral Cat Den (USA)
Going Medieval Foxy Voxel (Serbia)
Hundred Days – Winemaking Simulator Broken Arms (Italy)
Innchanted DragonBear (Australia)
King of Seas 3DCloud (Italy)
Legend of Keepers Goblinz Studio (France)
Lost Words: Beyond the Page Sketchbook Games (UK)
Murder by Numbers Mediatonic (UK)
Ping Pong Fury Yakuto (UK)
Puerto Viejo Bocata Games (UK)
Puzzle Heist Hutch (UK)
Star Hunter DX 1CC Games (UK)
Tandem: A Tale of Shadows Monochrome (France)
The Companion Studio 46 (USA)
The Wandering VIllage Stray Fawn Studio (Switzerland)
Theropods Lost Token (UK)
This is Reality ScribbleScape (UK)
TOEM Something We Made (Sweden)
Tunche Leap Games (Peru)
Underdogs Moonbear (UK)
Vahn's Quest Plutomobile.inc (South Korea)
Waver Buried Things (UK)
Wild Planet Lukyantsev Company (Switzerland)
WildMeta (UK)
Zombieland: Headshot Fever XR Games (UK)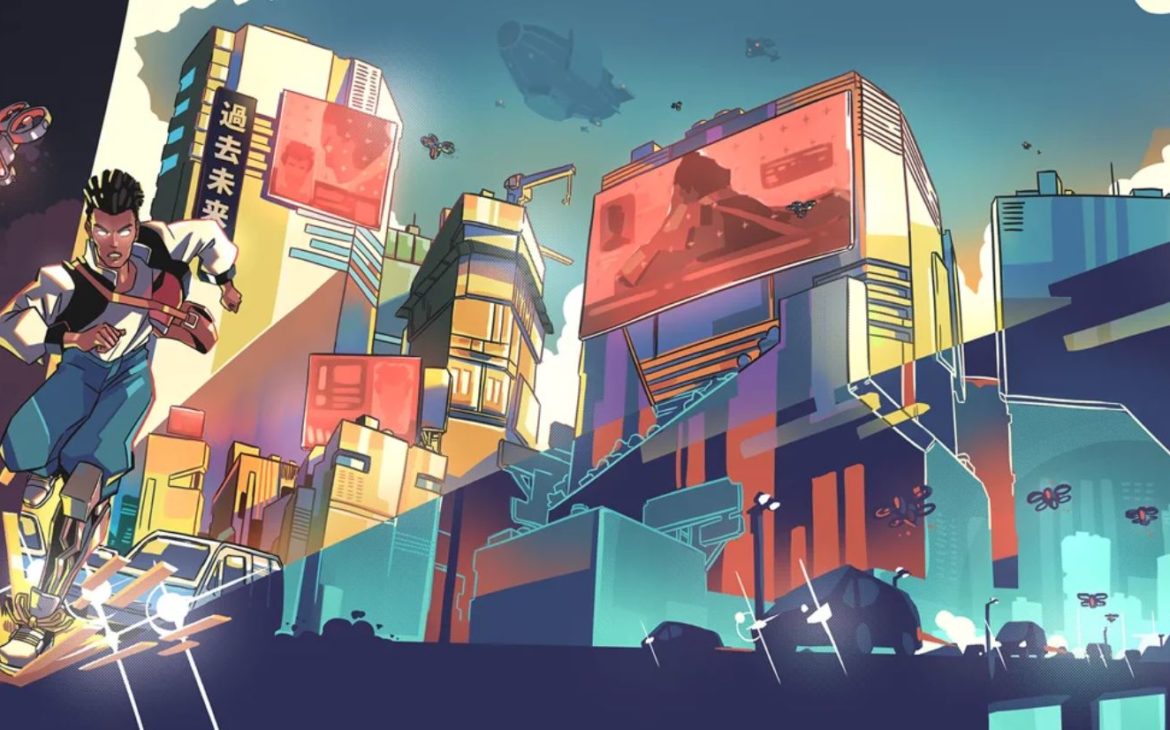 Also set during London Games Week is the Now Play This programme which will feature a further 25 games and experiences as its four-day event (25 March to 28 March) focuses on climate change. There's also a free screening of the Tony Hawk documentary Pretending I'm A Superman: The Tony Hawk Video Game Story and a special session with legendary director John Carpenter which will be looking at his life through the lens of his love for video games.
---
Whitethorn Games Announce A Very Whitethorn Winter
Indie game developer and publisher Whitethorn Games has announced A Very Whitethorn Winter — a virtual presentation of our current and upcoming line-up of titles premiering on Sunday, March 12th, 2021.
6 new games will be unveiled during the presentation, new footage will be shown of Lake & The Forest Cathedral and several Whitethorn Games will be getting a discount.
Whitethorn are on a role recently. Both Calico and Aground released to critical praise and their upcoming games, including Lake & Beasts of Maravilla Island look very promising.
---
Collapsed Hitting PS4 Soon
The rogue-like action game Collapsed is headed to PS4 on March 13th. We reviewed the game when it released on Nintendo Switch and Greg had this to say:
"A cracking roguelike with a welcome progression system, Collapsed is only let down by its dated Flash-like graphics. See past that, and there's a great adventure to keep coming back to."
---
GS2 Games Announces Mozart Requiem For PS4 & Switch
GS2 Games revealed today that Mozart Requiem, a "dark puzzle adventure game", will be launching on PS4 & Switch in October 2021.
"It's 1788 and Mozart has arrived in the Golden City of Prague to present the inaugural performance of his opera Don Giovanni. Though he received universal acclaim, the events shaking the capital will distract him from the music. Far from the footlights, a terrible conspiracy is underway, designed to de-throne Joseph II, the Holy Roman Emperor and Mozart's benefactor. Bereft and manipulated, the musical prodigy finds himself plunged into the middle of a grand conspiracy. In the midst of murder, sinister intrigue and occult ceremonies, only his genius will help get to the bottom of this insidious plot before he himself is charged with murder!"
---
ESO: Flames of Ambition DLC Out Now
The Elder Scrolls Online: Flames of Ambition DLC game pack is now live and available for purchase on PC/Mac, bringing two new dungeons and new item sets as part of the year long "Gates of Oblivion". Update 29 has also gone live for PC/Mac, introducing a host of free changes and improvements for all players, including a redesigned Champion System for high-level players.
Flames of Ambition and Update 29 will arrive on Xbox One and PlayStation 4 on March 16th.
---
Pacer launches on Xbox today
The WipEout-esque sci-fi racer Pacer has launched on Xbox One and the Xbox Series family of devices today. Of course there's a launch trailer which you'll find above.
---
Lost Words: Beyond the Page Has A Non-Stadia Launch Date
Modus Games and developer Sketchbook Games today announced that their award winning narrative adventure Lost Words: Beyond the Page has a release date on Steam, Nintendo Switch, PlayStation 4, and Xbox One. And it's not far away.
Get ready to play Lost Words: Beyond the Page on April 6th, 2021.
The game, which released first on Stadia last year, tells the story of a young girl using written words to cope with life's hardships. The tale was penned by writer Rhianna Pratchett and developed by a team that had previously worked at the likes of EA, Lionhead, and Sony.
---