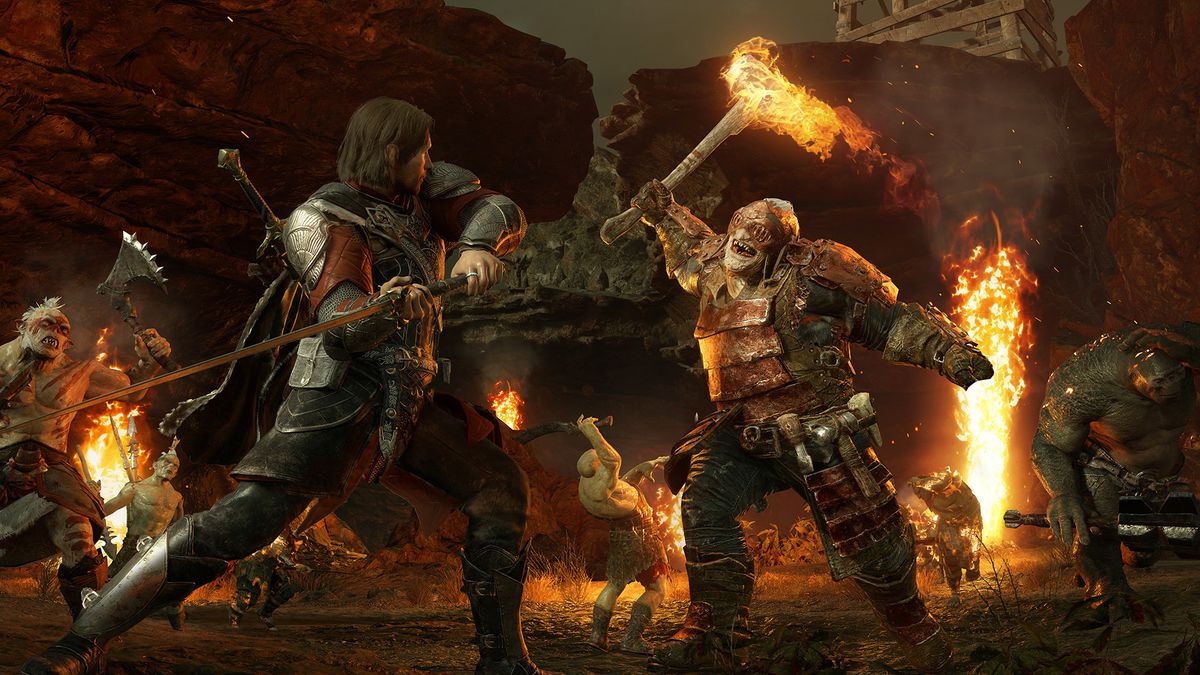 'Stuffing is an accompaniment....'
This week on The Finger Guns Podcast the whole gang is here to talk the week's gaming news. As Stadia closes their in-house studios what does this mean for the future of the platform? Is there anything Google can do to convince the masses that it's the way forward and what do they need to do if they won't be offering exclusive experiences?

Elsewhere we deep dive into WB Games recent patent of its own Nemesis gaming mechanic. Should this be allowed? What does this mean for other games that use its system and should we really be ok with this? We talk it out.

Also on the pod: with the news that GamesMaster is returning to TV we ask what we'd like to see from the show and if it even has a place in the industry in 2021. Could it finally bring back video games to the mainstream TV audience? And who would we like to see as the GamesMaster him/her/theyself?

There's also a brand new Trivia Challenge, Greg and Rossko talk jumping back into The Last of Us Part 2, Sean talks making the case for Werewolf: The Apocalypse, Paul discusses returning back to the convoluted world of GTA Online and the Indie Corner focuses on Toby and Sean's highlights from the Steam Festival.

It's a big ol' episode, kick back and enjoy.
Right-click to download the MP3 right here.
INDIE CORNER
Critters for Sale Steam
Beacon Pines Steam
Narita Boy Steam
All the places we are: https://linktr.ee/fingerguns
Theme Music – Don't Feel (So Low) – Mid-Air Machine. | Indie Corner Jingle written and produced by Sarah Finney | Podcast Edited and Produced by Ross Keniston | Published by Podbean.
Team: @FNGRGNS / Rossko – @RosskoKeniston / Paul – @ThePaulCollett / Greg – @GregatonBomb / Sean – @Omac_Brother / Andy – @PsychTyson / (Toby ain't on Twitter) / Facebook: FingerGunsUK / Twitch: twitch.tv/fingergunsdotnet / The Official Finger Guns Discord Discord: Join here!