4 new race tracks, a new grand prix and a new game play mode come as part of the Big Boss DLC.
Hotshot Racing gets 4 new race tracks, a new grand prix and a new game play mode come as part of the Big Boss DLC.
Sound the DLC release klaxon! Curve Digital, Sumo Nottingham and Lucky Mountain Games have announced the launch of the free Big Boss Bundle DLC for their critically-acclaimed arcade racer, Hotshot Racing.
The Hotshot Racing 'Big Boss' DLC delivers 4 new colourful tracks to drift around, a new Big Boss Grand Prix championship and a brand new game mode, Barrel Barrage.
Barrel Barrage Mode
Take Hotshot Racing's trademark breakneck speed and add explosive barrels to the mix. Launched from the rear of each vehicle, barrels explode on contact with competitors' cars, inflicting damage and making each dash for the chequered flag more perilous.
Boss Level Grand Prix 
Expand the roster of championships in Hotshot Racing with the Boss Level Grand Prix including four new high-speed circuits – 8 Ball Highway, Cargo Chaos, Frozen Freeway and Surf City – each with visually arresting vistas to zip past. All game modes, including Barrel Barrage, are available across all tracks introduced in the Boss Level Grand Prix.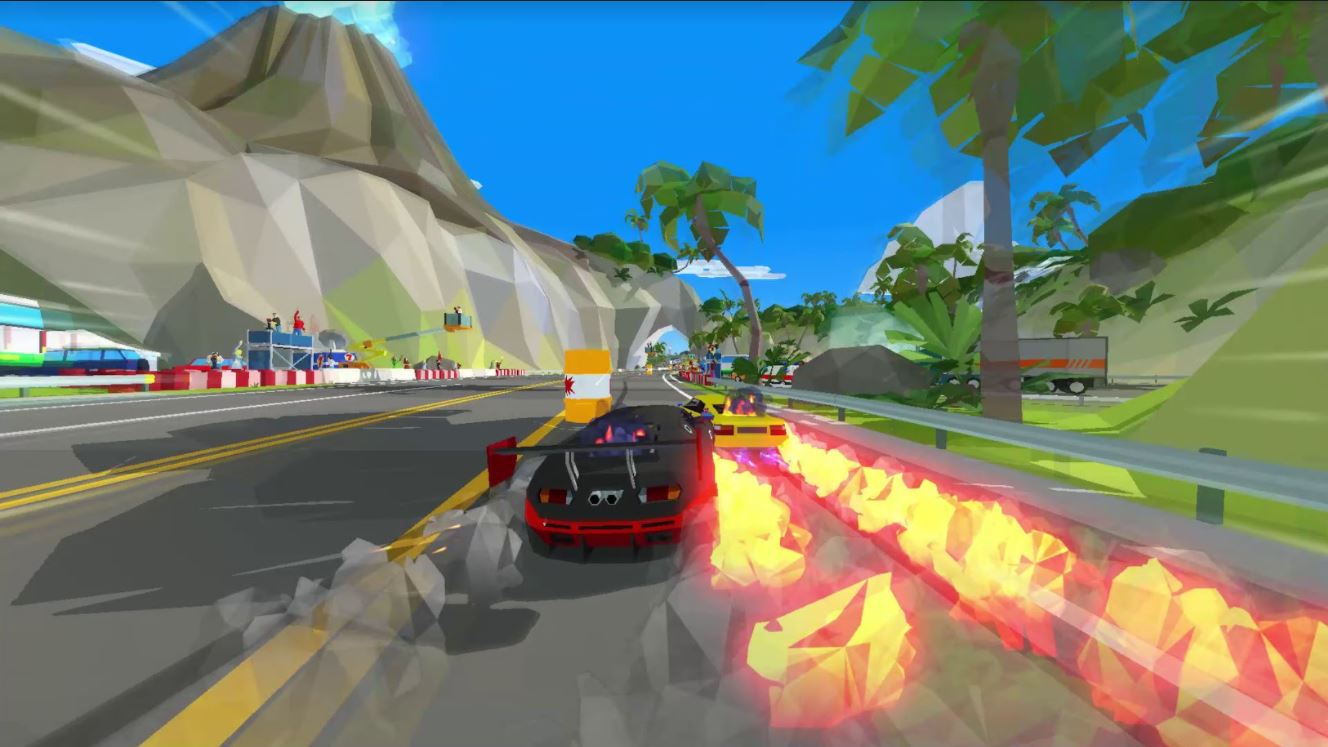 Hotshot Racing is currently available for PC, Xbox One, PlayStation 4 and Nintendo Switch, priced at £15.99 / €19.99 / $19.99, with the arcade racer also available as part of Xbox Game Pass. Since launch, the game has sold more than 500k copies across all platforms.
Our take; This DLC couldn't come at a more opportune time. We were only talking the other day how we all wanted to jump back onto Hotshot Racing, having had a whole lot of fun with this game when it launched. Paul described this game as "a must buy if you are looking to rekindle your love affair with arcade racers" in his review and the Big Boss DLC just sweetens that deal.
Source: press release