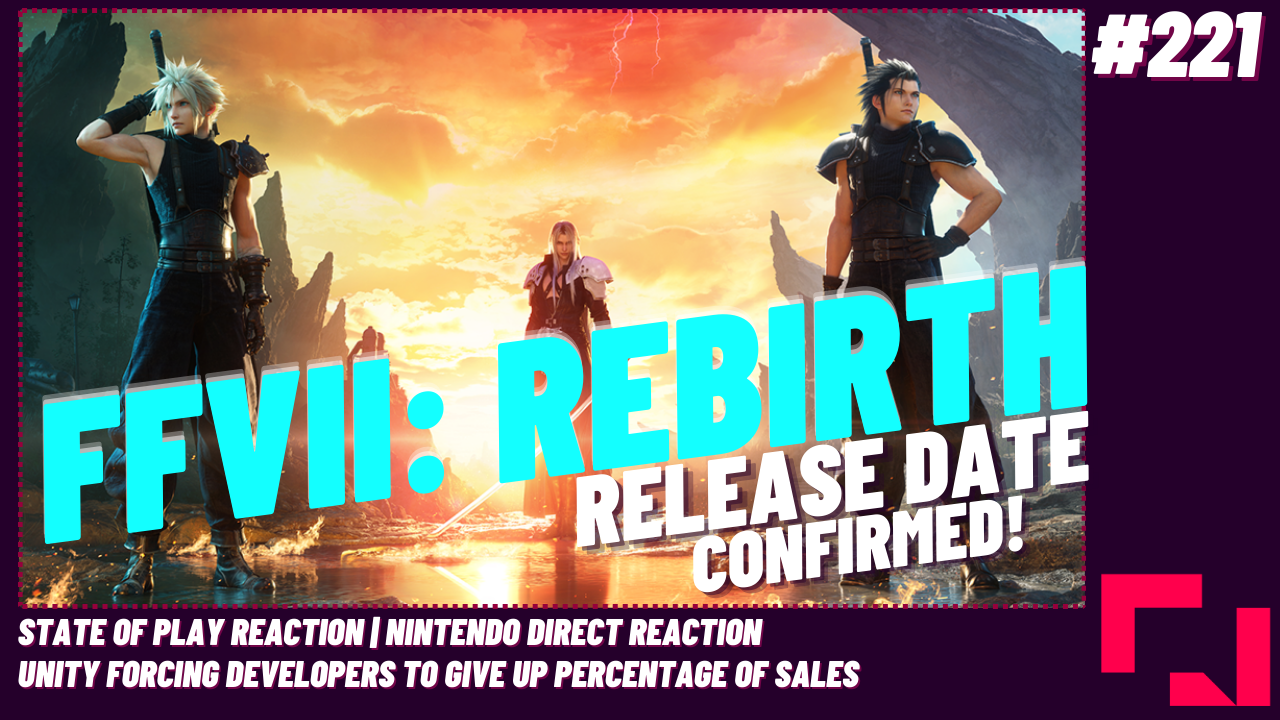 'It's the best thing I've ever had in my mouth...'
This week on The Finger Guns Podcast Rossko, Miles, Josh and Kat have got together once again to talk everything about the gaming week. First up we talk the cracking PlayStation State of Play and get super excited about Final Fantasy VII: Rebirth now that is has an absolutely storming trailer and a release date to boot! We also talk our highlights of the rest of the show along with getting hype about the end of the Switch's life with the terrific Nintendo Direct that featured some exciting announcements that got us all giddy like Diddy Kong. That was a funny joke, ok? You should laugh at it.
Elsewhere we get deep into Unity's dirty tactics to take a percentage of every game installed made in their engine and the huge uproar of the games industry rallying against it. It's a big deal. We get into it.
Miles has been tearing quite literally tearing fools limb from limb in the brutal and brilliant Mortal Kombat 1, Josh has been checking out the unique and very cool Gunbrella (there's a gun in an umbrella basically…) and Kat and Rossko has been tearing through the almighty Party Animals, coming this week to Xbox and PC!
Miles also manages to finally talk about his time with the glorious text adventure game (I) Doesn't Exist, Kat falls into mobile hell with the 'crappy but fun' Total Battle.
Also, Josh recommends a cookie and Ross recommends a cheesecake. It's business as usual here at The Finger Guns Podcast.
To download the MP3, right-click here.
Theme Music – De Jongens Met de Zwarte Schoenen by RoccoW & xyce. | Edited and produced by Ross Keniston | Published by Acast.
Team: @FNGRGNS / Rossko – @RosskoKeniston / Paul – @ThePaulCollett / Greg – @GregatonBomb / Josh – @jshuathompson / Sean – @Omac_Brother / Toby – @toby_andersen / Kat – @RainbowDropx / Tom – @T_Woods93 | Yogdog (Jonathan Brown) – @Yogdog | Facebook: FingerGunsUK / Twitch: twitch.tv/fingergunsdotnet / The Official Finger Guns Discord Discord: Join here!