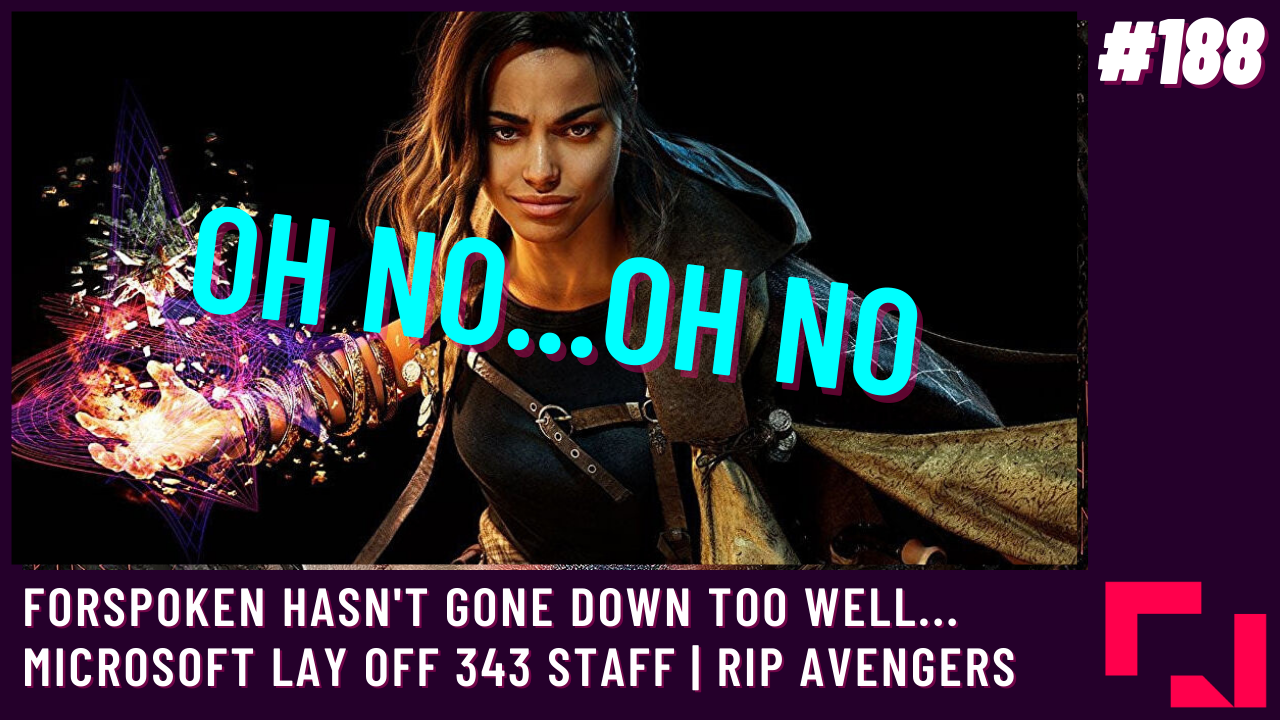 Layoffs. Avengers. Forspoken. Lip balm. It's another Finger Guns Podcast.
This week on The Finger Guns Podcast Rossko, Miles, Kat, Josh and Jonathan talk the week's biggest news including Forspoken reviews, Microsoft layoffs and Square-Enix Avengers' ceasing development.
Miles is trying to convince us all that it's Definitely Not Fried Chicken, Kat's embargoed to the eyeballs so she talks one of her Christmas games Rainbow Billy and the Curse of the Leviathan, Josh can finally talk about the brilliant A Space for the Unbound and Jonathan shares his thoughts on Steel Division 2. We also talk After Yang (lots of love), Rapture; the book prequel to Bioshock, Brendan Fraser's incredible return to the movies in The Whale and some lip balm you simply can't live without.
Look, if you don't know what you're getting into by now with us I can't help you. Enjoy the episode!
To download the MP3 of this episode please right-click here.
ALL THE PLACES WE ARE: https://linktr.ee/fingerguns
Donate to Sunflower of Peace to support humanitarian efforts in Ukraine: http://www.sunflowerofpeace.com
Theme Music – De Jongens Met de Zwarte Schoenen by RoccoW & xyce. | Edited and produced by Ross Keniston | Published by Acast.
Team: @FNGRGNS / Rossko – @RosskoKeniston / Paul – @ThePaulCollett / Greg – @GregatonBomb / Josh – @jshuathompson / Sean – @Omac_Brother / Toby – @toby_andersen / Kat – @RainbowDropx / Tom – @T_Woods93 | Facebook: FingerGunsUK / Twitch: twitch.tv/fingergunsdotnet / The Official Finger Guns Discord Discord: Join here!