Dogtown opens its doors in the first and only Cyberpunk DLC, Phantom Liberty. The Finger Guns review:
I find it fascinating that months after the shambolic release of Cyberpunk 2077, I'm sitting here writing a review of a huge campaign DLC for the game. I never thought we'd get here. To a point where Cyberpunk has been 180'd to such a degree that I was super excited to return to Night City and discover what CD Projekt Red had in store. How did that happen?
My original experience of Cyberpunk 2077 wasn't terrible, personally. Sure it crashed on me a few times but I never experienced bugs to the extent that others did. I felt bad for those who played on PS4, Xbox and felt rather jealous for Paul who played through the entire game on Google Stadia (hands on the cleanest version of the game available at launch). It was a wild time, and in my minds eye I saw all DLC cancelled and the game thrown away, never to be seen again. CD Projekt Red did an incredible job building the game back up like a phoenix from the ashes. With the 2.0 update, there's plenty of reasons to return to the city of Johnny Silverhand.
So Phantom Liberty, the one and only DLC coming to Cyberpunk is a packed expansion that is an evolution rather than a revolution, but coming back to my V is always a treat. She's an absolute stone cold badass so spending more time in her presence remains delightful. She has blades installed into her arms, you know. She's so cool.
I'll admit, it look me a moment to get back in the groove of Night City. I beat Cyberpunk a long time ago it felt like, so jumping back in was more proof that every game of this magnitude needs a 'here are all the buttons, here's your home etc…have fun' mechanic. Still, it didn't take long for the phone to ring and suddenly I'm heading to Dogtown, the brand new location where Phantom Liberty's story kicks off. And it's quite the doozy of an opener.
After a nice mini tutorial to get you back into the swing of things – with lots of parkour and flip flicking to keep your brain ticking over. Soon enough V is caught up in a mission to save the President after her plane is shot down over Dogtown. It's up to V to get to the crash site and tear through a tirade of bad guy goons to grab the President and get her to safety under the watchful eye of Songbird, one of the first characters you meet and President Meyers personal bodyguard.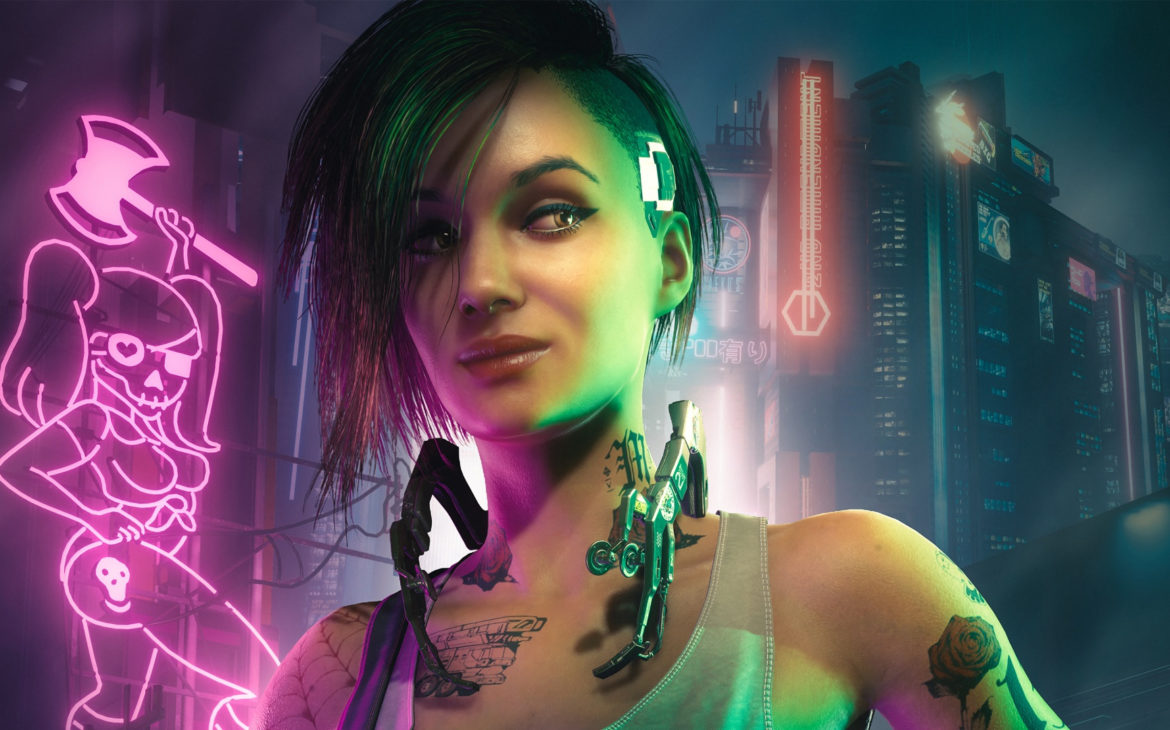 President Meyers is a cracking character in herself. She's ferocious and ready to mow down any bad guy in her way. A former soldier who can take care of herself better than most in Night City, the early sections with her (including being chased by a giant mech through a museum which yes, is absolutely as fun as it sounds) are hugely entertaining, and particularly fascinating considering there wasn't an awful lot in Cyberpunk that could be considered a 'set=piece'. You know what I mean, the kind of spectacular moments that occur every half an hour in Call of Duty campaigns. Phantom Liberty opens with an absolute banger and sets the content off the right way.
One of the biggest draws of Phantom Liberty is of course the cast. Keanu Reeves returns with terrific reckless abandon, bringing back every Keanu-ism you can imagine straight back to Johnny Silverhand. Phantom Liberty debuts one Idris Elba in a role that almost certainly was made for him. Solomon Reed (a killer trying to live under the radar brought back to serve President Meyers – someone he hates without prejudice. Having Elba along for the ride is a real treat and brings yet another spark to Cyberpunk and its unique cast of characters, Solomon Reed also has quite the history with Songbird, but it gets into spoiler territory to talk about that particular scenario.
There's certain moments you feel quite alone in Phantom Liberty. Every character has ride on their side (or so they think) and it's up to you to decide who you think is following the straight angle until there's nobody left to trust. It all boils down to a decision you have to make that, well, could be considered one of the hardest I've ever had to make in a game before. Like, I had to pause the game and sit with it for a minute. I'm still not entirely sure I made the right choice and I'm not sure I could sit through it again. Absolutely sterling stuff
Then there's Dogtown, the new setting in Phantom Liberty where those who have been cast out from even Night City. A lawless underground where those who live by its rules can survive another day. Dogtown isn't as explorative as Night City and certainly isn't as visually appealing and as such certainly isn't as fun as Night City. The Dogtown sidequests are exciting and engaging (certainly more than OG Cyberpunk sidequests ever were) and there's plenty to be getting on with, but don't expect to fall in love with Dogtown in the same way as Night City. Whilst you spend time in and out of each area (and the rather glorious Pacifica), you're going to want to spend more time in Night City, that's for sure.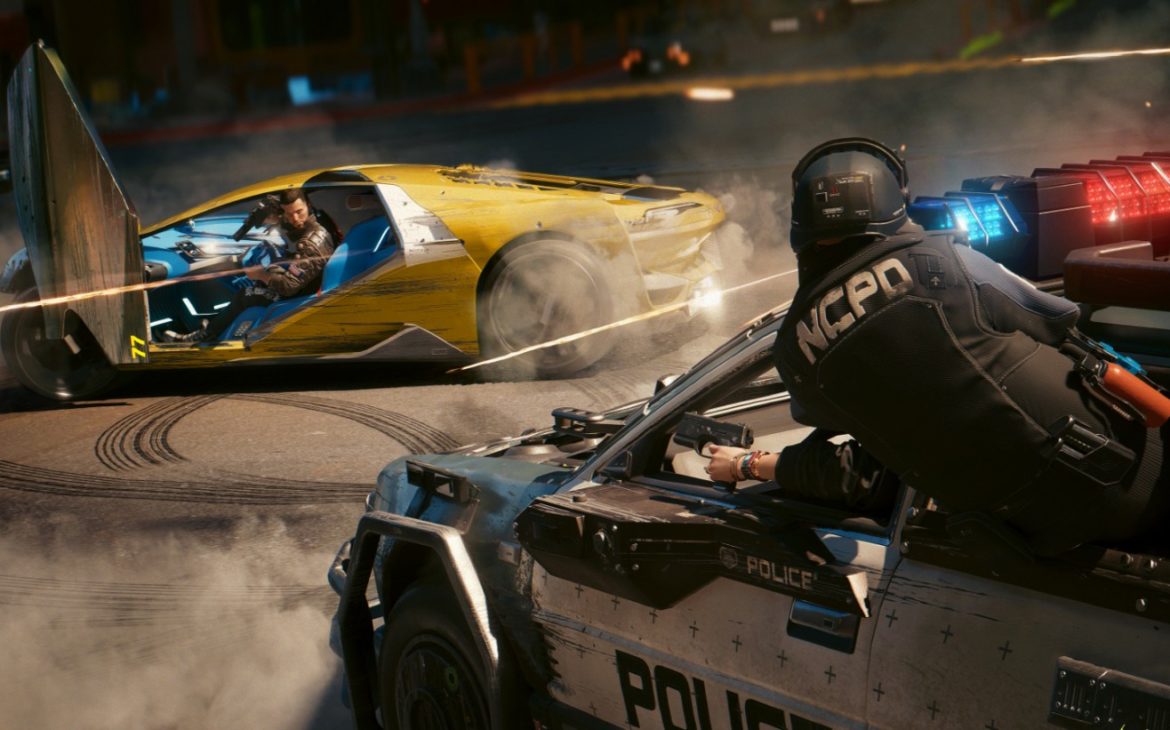 Phantom Liberty is RPG DLC in a more mainstream, cinematic interpretation than, say, Baldurs Gate 3. Throughout Phantom felt like a natural extension to 2077, the good and the bad. The 2.0 update that came along with the DLC creates an illusion that it's the one that is offering an absolute multitude of changes and yet one could argue 2.0 is the bigger headline here. The sheer number of updates included in this patch is frankly astonishing, immersing yourself in the idea that this is an entirely new Cyberpunk experience.
Of course, it isn't. Cyberpunk 2077 as a whole still feels the same. It still wobbles when it shakes and the menus are still somewhat disastrous. The revamped skill tree which has been reset to zero allows you to rebuild your V in a whole new way, which is exciting, but the eternal experience is most assuredly 2077. Those who say 2.0 turns the experience until a brand new game is lying to you. Like I said up top, it's not a revolution, but the evolution is apparent and hugely welcome as a long term player.
So Phantom Liberty lives up to the hype and brings a whole new era of Cyberpunk 2077 to the forefront. There's plenty to love and with stellar performances from Idris Elba and my female V Cherami Leigh and a cracking turn from Kay Bess as the President, it feels like a terrific additional episode of a television series you've missed. It's a blast to play, fun to explore and is a worthy DLC to a video game that is finally worth its weight in gold
If you've waited this long, now is the time to jump in. We've got a city to burn.
---
Phantom Liberty is a terrific reminder that the world of Cyberpunk is one well worth jumping into if you've waited until now to do so. For longterm fans, whilst Dogtown isn't as hugely exciting and fun to explore as Night City, the new sidequests and characters add to an already engaging list of reasons to jump back in to the dangeous, ridiculous world of Cyberpunk.

Cyberpunk 2077: Phantom Liberty is available now on PS5 (review platform), PC and Xbox Series S|X.
Developer: CD PROJEKT RED
Publisher: CD PROJEKT RED
Disclaimer: In order to complete this review, we were provided with a promotional copy from the publisher.
For our full review policy, please go here. If you enjoyed this article or any more of our content, please consider our Patreon
Make sure to follow Finger Guns on our social channels. Twitter, Facebook, Twitch, Spotify or Apple Podcasts – to keep up to date on our news, reviews and features