An excellent Raid can't save Destiny 2: Lightfall from feeling like just more of the same. The Finger Guns review:
Destiny 2 at this point feels older than I do. It's bizarre that the sequel landed nigh-on six years ago, and since then the endless stream of content has to be admired, but there's never been such a shake-up in the mechanics, the level design or the batshit-miserable narrative that has got me hugely excited to head back to the tower and open up some shiny new engrams.
As you're probably aware I've reviewed every one of the game's DLC packs and sadly none of them ever really reached the lofty heights of the base game itself. Once the initial story was over, it never really got any better. There's an obvious blueprint which each content pack works from and it's difficult to imagine Bungie straying from their righteous path. Every pack has been at least good, but never great – The Witch Queen being the game's true standout expansion that still felt at odds with itself in certain moments.
Then Lightfall was revealed, and suddenly it felt like a new dawn for Destiny 2. The level design wasn't just endless viaducts and colourless corridors. The city of Neomuna (somewhere that, bizarrely, they've never discovered before) is alive with a Cyberpunk-ish colour palette. It's neon all over, with rays being traced up and down the joint. It would appear that finally Destiny 2 was going to be shaken up in a brand new way. Some new classes were included and the drip of some gorgeous new armour – the biggest pull in any Destiny 2 expansion – had a casual Destiny 2 fan foaming at the mouth. At last! Destiny 2 has brought something familiar but new to the table and we can rejoice in the knowledge that Bungie still has that creative spark they've been known for all this time.
And yet, after a solid fifteen hours of campaigning, raiding and patrolling I ask the question – is Lightfall, perhaps, the worst expansion to date?

It doesn't bring me much joy to write about Lightfall this way. Bungie have been a significant part of my gaming history for as long as I can remember and I've always given their new content a chance. Since Combat Evolved I've played everything they've ever released and I've always managed to find the fun in their new concepts. But this is Destiny 2 and at this point, as the game seemingly begins to wrap up, I'm tired. I'm tired of a near seven year old MMO feeling and playing exactly the same as it did seven years ago. Tired of the narrative being so utterly devoid of joy and any kind of sense of lighter tones that it just becomes a drag (I'll say it again; killing Cayde-6, the only source of humour in this world, was the stupidest decision Bungie have ever made). There's nothing to smile about. Even in these neon-drenched cityscapes there's so little to to fully immerse yourself into and enjoy because if you've played Destiny 2 for any period of time you already know exactly what to expect and Lightfall does absolutely nothing to shake up the formula. Seven years.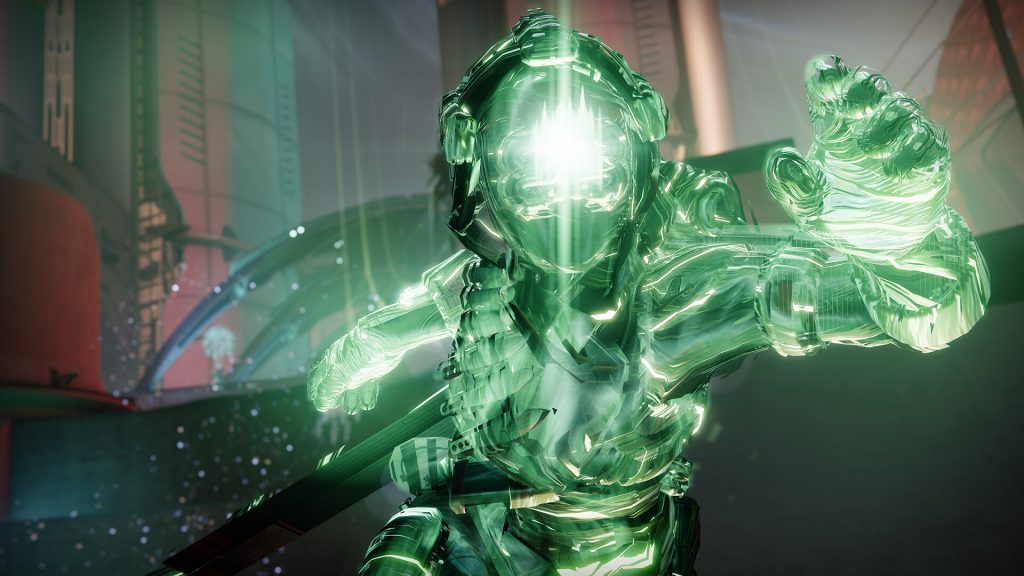 If we can get into the narrative at the moment, at this point if you're keeping track of absolutely every little story strand going on in Destiny you must be some kind of wizard. It's been a tale as old as time for as long as I can remember now and I'm almost certain the basics of Lightfall's story was exactly what the original Destiny 2's story was.
Discovering an entirely new planet certainly feels odd, particularly when at this point the Guardians must have explored the entire galaxy. Still, I'll let that go for now. Unfortunately for the good guys, The Witness is making its way to the 'Traveler' (the 'thing' that stands peacefully over humans last remaining city to protect it from baddies and it's frankly terrible at its job at this point). The Shadow Legion and Emperor Calus are working together to also become the galaxy's ultimate power. So guess what, it's up to the light bearers (the Guardians) once again to bring down the big bad and then party the night away at the Tower until the next evil comes along.
Did you read that thinking the plot is a little paper-thin? Well congrats you'd be absolutely correct. No matter how much utterly pointless space-nonsense is thrown into the dialogue, you'd have to be some kind of sorcerer to make sense of it all. I don't want to claim that even Bungie themselves have lost control over where the narrative is going but you have to wonder if there's no real endgame here, and much like the most recent Star Wars trilogy are just making it up as they go along. Somehow, The Witness returned. If you know, you know.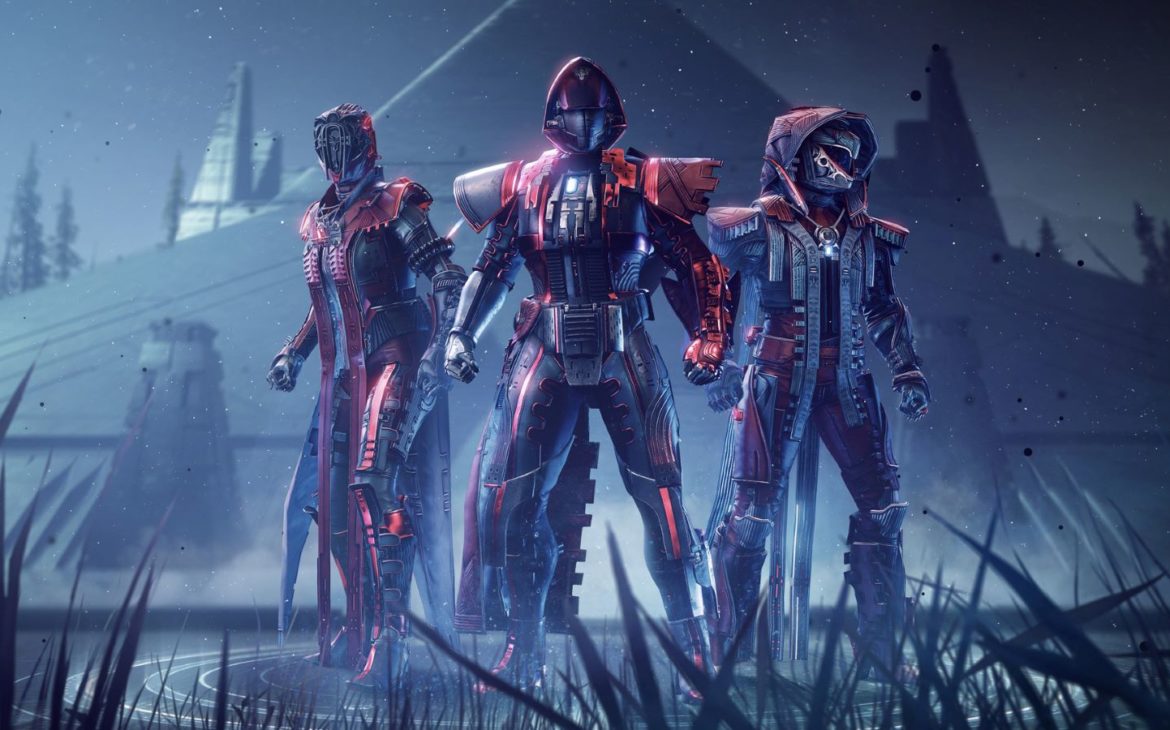 It's an abundance of cliches and foibles that we'd gloss over in any other sci-fi story, but that Destiny 2 had a way with words and a clear mission from the very beginning only for it to now feel like you're only caught up if you've played every expansion, read every single book and you'll only understand why The Vex are back if you've read the back of a very particular cereal box, it's all too overwhelming for lapsed players. I play Destiny 2 when a new expansion drops, play through it, get some mates to take on the Raid and then put it down. I've done my best to keep up with every twist and turn but it's more difficult to do when you simply don't care anymore. For new players, I can't even imagine having fun with Lightfall at all.
The aforementioned Neomuna city itself is the game's true revelation. Well, I say revelation, it's just better looking than literally any other location we've ever seen in the game. You can tell Bungie had a blast designing this one and it shows, it's full of neon roads and vehicles allowing you to tear around the city with reckless abandon. You'll meet two people – the only two residents of the entire city, no less… – Rohan and Nimbus otherwise known as Cloudstriders. They've got your back as they take on the bad 'uns that have taken over the city. The city of two people which you need your Sparrow to get around. Look, don't' get me started. Neomuna is the star of the game without question. But once you've seen it all and battled across it over and over and over again, so the novelty of its style soon wears off.
Outside of the nonsense of the campaign you've got the new Raid which I wanted to play through at complete before I wrote up the review, given its importance to the full Destiny experience. Thankfully I can give Lightfall some flowers because, well, it's absolutely superb. Having only finished it an hour ago with some very hardcore Destiny playing friends of mine who were very kind to let me tag along in the name of reviewing Lightfall to its fullest, the mechanics and puzzles available showcase Bungie at their most creative and interesting. A full campaign like this would be unfathomably tough but hugely rewarding. You have to wonder if Bungie themselves are looking into how much people enjoy the Raids as opposed to the campaign expansions. It feels like how much effort EA Sports puts into Ultimate Team every year over Career Mode. It's not worth buying Lightfall just for the Raid, mind.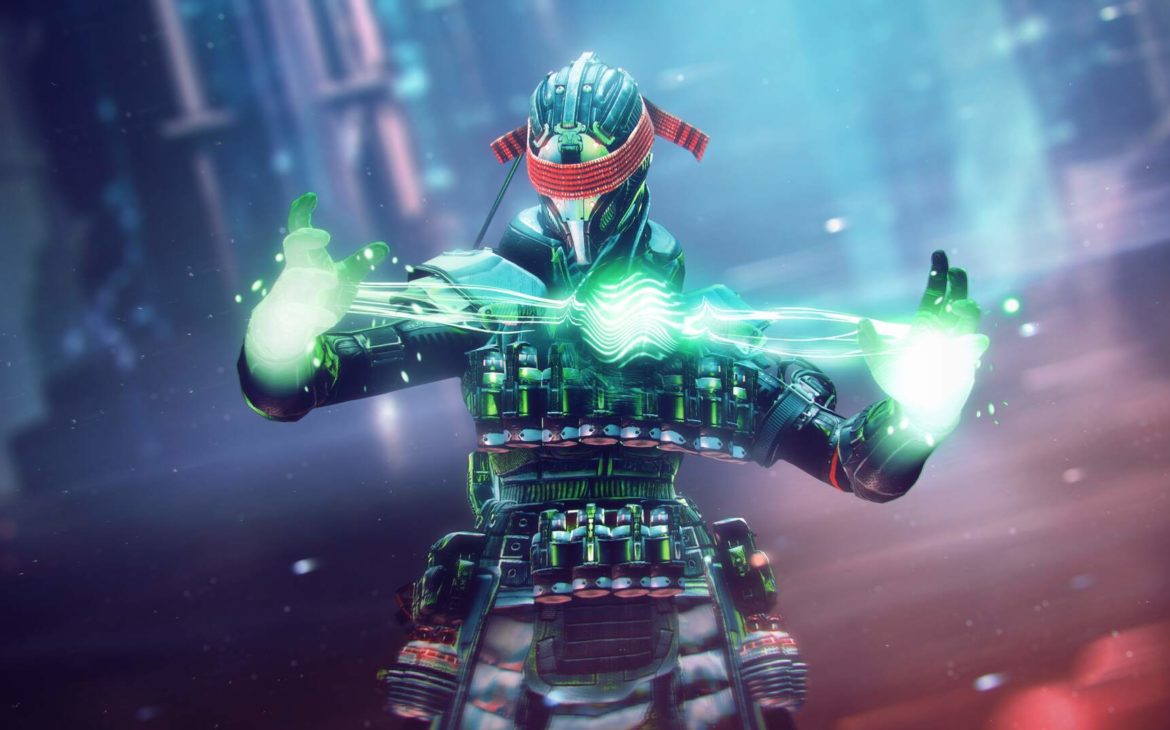 The new Darkness subclass, Strand, is kinda cool. At first it wasn't available in its entirety until fans did what they do best and complained to the high heavens that something Bungie showed off in every single trailer wasn't actually available to use whenever we wanted. Ergo, Bungie unlocked the Strand whole and well, it's kinda fun the first time but it really feels OP when you've played Destiny 2 a ceratin way for seven years. It's definitely badass and I couldn't have completed the game solo without it, though. Shout out to the animations that take place upon activation. Lovely stuff.
And bar the Season of Defiance – which adds the typical amount of events, challenges, XP spikes, engrams and whatnot – there's not a whole lot else to discuss. It's difficult to summarise Lightfall as anything more than a hugely disappointing expansion, when the promise was there to create something truly unique in the Destiny 2 universe. Unfortunately, it just feels the same and this far down the line, there's just not enough here to recommend jumping back in, purely because you've seen and heard it all before. Yes the gunplay absolutely rocks but so it bloody should at this point. Neomuna is lovely to look at but somewhat boring to traverse. The Raid is cracking but not enough to justify the price point. The story has become a cumbersome nightmare and I'm just about done with trying to keep up with it all.
Lightfall promises much and delivers very little. Devastatingly, I don't know what else Destiny 2 really has to offer, apart from wrapping up the story for those who are smart enough to be keeping track. I'll be there day one for whatever Bungie does next, but I might just, at last, be finished with Destiny 2.
Time to turn the lights off.
---
Lightfall is assuredly Destiny 2's weakest effort at providing something new for its enormous player base. Whilst the setting is exciting to look at, there's very little here to convince lapsed players to return and has already proven frustrating for the hardcore. If you're brand new, don't even bother. Perhaps it's time tor Bungie to finally move on.

Destiny 2: Lightfall is available now on Xbox Series S|X, PC and PS5 (review platform)
Developer: Bungie
Publisher: Bungie
Disclaimer: In order to complete this review, we were provided with a promotional copy of the game.
For our full review policy, please go here.
If you enjoyed this article or any more of our content, please consider our Patreon.Make sure to follow Finger Guns on our social channels –Twitter, Facebook, Twitch, Spotify or Apple Podcasts – to keep up to date on our news, reviews and features.