Horizon Chase 2 is a good enough reason immediately subscribe to Apple Arcade. The Finger Guns Review;
Horizon Chase 2 is a good enough reason immediately subscribe to Apple Arcade. The Finger Guns Review;
I've been signed up to Apple Arcade for the best part of this year and honestly, I really don't know why. Its selection of top quality games is meagre to poor (The Last Campfire being really the only must play), the promises Apple preached at launch of 'only the highest quality' has been ceremoniously ripped to shreds as they built a library of useless mobile games that nobody with a sense of quality would ever make it their business to play. It's a service that isn't worth even the £5 a month they're asking for and I'll be damned if it ever will be.
Then of course, Horizon Chase 2 comes along. The original Horizon Chase Turbo was superb, a perfectly weighted pocket arcade racer that developers Aquiris dutifully ported to everything imaginable and managed to keep it stable and super fun across all systems. Horizon Chase 2 currently is only available on iDevices with a planned console and PC release next year, but if you have yourself a shiny Apple thing then this is without question the reason to get yourself into Apple Arcade. Finally.
But how and why? First and foremost, god it looks good on the iPad screen. I've been playing the game on a 2021 iPad with an Xbox controller synced up via Bluetooth and it just looks and feels so damn perfect. The wondrous handling of Chase Turbo is back and feels even better than it did before, giving you those all-important OutRun vibes whilst blasting your eyeballs with beautifully rendered old-school tracks that are a delight to tear around.
I'm not entirely sure how to explain the visual style. Using modern technology to create retro looking tracks, it feels old school. It feels like I'm playing in an arcade with my mates around me cheering me on. There's a real sense of trying to capture that classic racer vibe whilst rendering a beautifully designed colour palette in your face in its damn-near perfect refresh rate. And the soundtrack is spectacular. I do hope I can pick that up sometime, it's nearly as perfect as Chase Turbo's. Nearly.
If you're into your arcade racers Horizon Chase 2's options available to you won't be all that much of a surprise. You've got a campaign 'World Tour' where you'll be racing around the planet in various gorgeous locations, with cars and tracks unlocking as you progress. That old chestnut. Throughout the races you can collect cosmetic items to personalise your vehicles and upgrades you can apply to your car in the Garage Shop via the blue coins you collect as you race. You begin with 5 cars with the chance to unlock 10 more as you progress through the World Tour.
In total there are 55 glorious tracks to race around and each one is dripping with nostalgia and all round arcade racing gloriousness. With new features such as weather conditions affecting the tracks it just doesn't get old. With the soundtrack pumping and the 90's aesthetic Horizon Chase 2 becomes something of a companion. I've jumped into it every few hours each day since I received review code and had a blast each time. It's a nice reminder that video games sometimes can just be video games.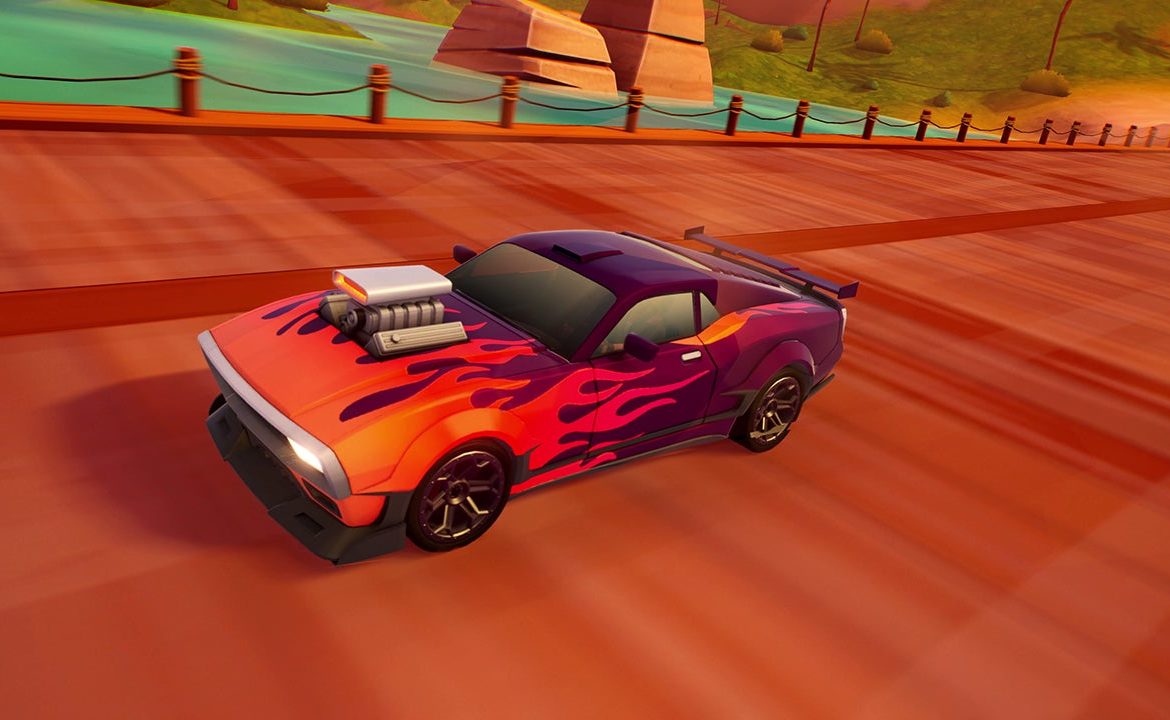 The controls are solid with a controller, less so with the touch screen. For science I checked out the latter and I was never really 100% comfortable, but then I'm 35, so I never am with touch controls. I don't feel like I have full control over the car and though they're solid enough, if you have access to a controller it makes far more sense to sync it up and play with that instead.
You've probably garnered I'm a bit of a fan of Horizon Chase 2. As mentioned at the top, Apple Arcade has been on a real slippery slope as of late with little to convince me that I should keep up my subscription. Horizon Chase 2 has changed that in an instant. If you're subscribed this is an absolute day one must play title that will keep you fully engaged and feels like a far more premium experience than you may be expecting. The tracks are nicely lengthed for quick blasts on the go, but if you wanna sit down and play for an extended period you're going to have a whole lot of nostalgic fun unlocking the new courses and upgrading your cars.
It's a hugely impressive sequel that makes Apple Arcade a somewhat viable subscription service, all of a sudden.
By far the most accomplished, exciting and enjoyable racer available on the App Store. It's not even close.
---
Horizon Chase 2 is a superb arcade racer that will scratch the itch of damn near every gamer who fondly remembers classic rubber burning titles from the 90's. With a pitch perfect soundtrack and plenty to unlock, it's reason enough to subscribe to Apple Arcade.

Horizon Chase 2 is available now on the iOS App Store for iPhone, iPad (review platform), the Mac App Store and Apple TV. Coming 2023 to PC and consoles.
Developer: Aquiris
Publisher: Aquiris
Disclaimer: In order to complete this review, we were provided with a promotional code from the publisher. For our full review policy, please go here.
If you enjoyed this article or any more of our content, please consider our Patreon.
Make sure to follow Finger Guns on our social channels. Twitter, Facebook, Twitch, Spotify or Apple Podcasts – to keep up to date on our news, reviews and features.