A staggeringly gorgeous game to look at, Pure Pool is a joy to play. But can the extras make up for the lacklustre career mode? The Finger Guns review:
Pool, and by extension the whole "pub game" trade, feels very much like a bygone tradition right now. Without going too real-world-events here, the notion of going out for a few games with your mates seems like such an age old pastime now that it's kinda depressing. Thankfully, Pure Pool is here to keep that spirit alive.
Now, as much as I like pool and darts in the real world, I've never had much truck with their video game counterparts. I don't have the patience for the former, and the latter usually boils down to "wait for inexplicably swaying arm to line up roughly with a decent shot". That is not how darts is played, FYI.
Whereas pool, and by extension snooker too, in games always takes too long. I wouldn't watch it on TV for hours, why would I play it for that equivalent either? Pure Pool, however, does one thing well that I've noticed other games don't do: it gives you the ambience of a pool hall. Well, to an extent. No one gets digitally arsey about who's pound coin is on the table for the next game. I'll explain what I mean when we get there.
So in the spirit of remembering what pool is like, let's grab our pool sticks cues and rack 'em up for a review.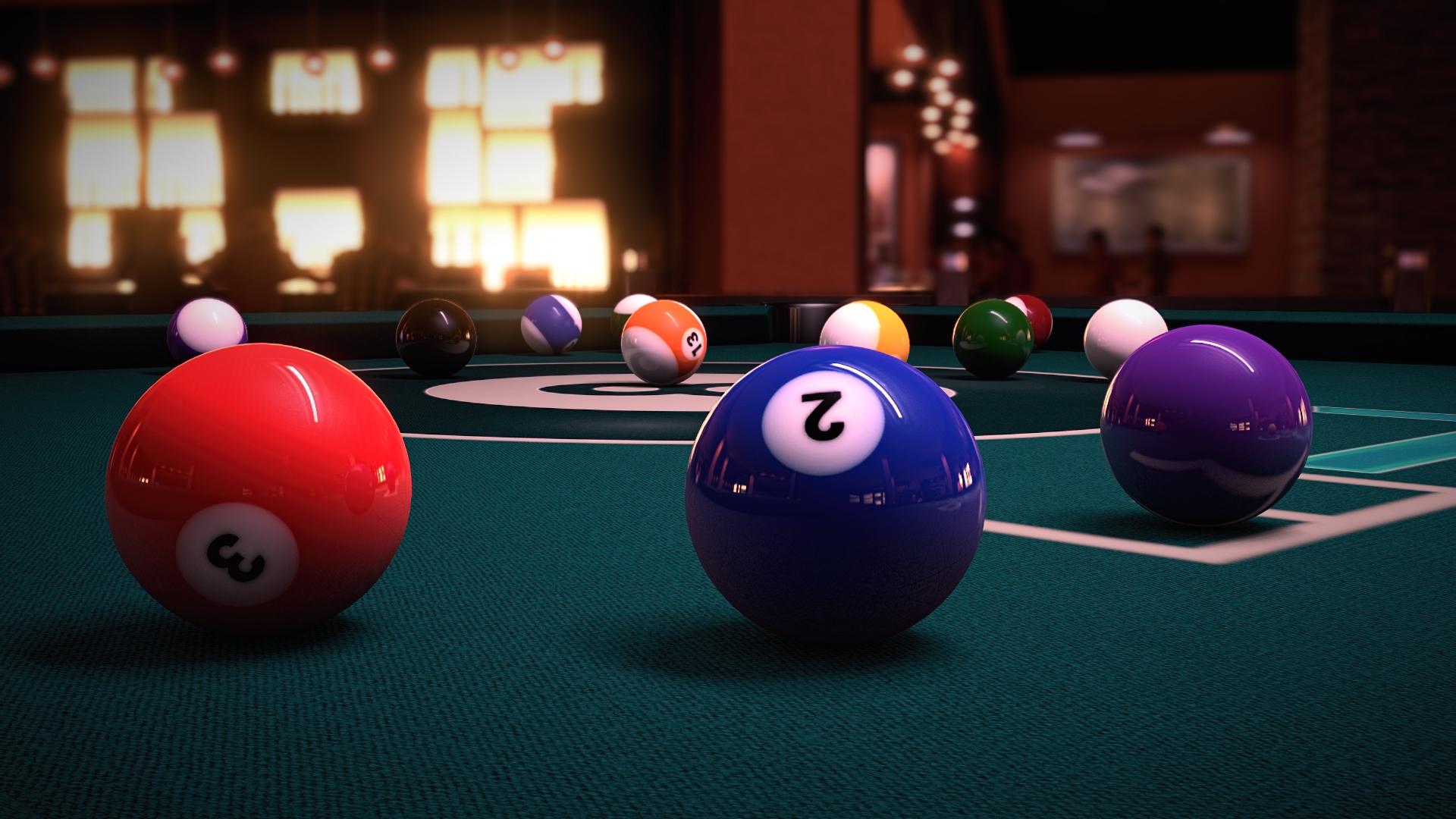 How Deep Is This Pool?
In terms of gameplay, there isn't really much I can say to stretch it out: it's pool. Well, and snooker, for the fancier gentleman. However, I'm sure the burning question on your mind is, "What version?" as there are several variants.
There's your American 8 ball, which many know over here as the Spots & Stripes variant. You pot all seven of your type, regardless of number on them, before going for the black. There's the red and yellow balled version here too, which I'm personally more familiar with (as, I expect, a lot of British folk are).
You've also got 9 Ball pool, in which you compete to pot balls in numerical order to sink the 9 ball (surprisingly). Then of course there's snooker, which is slightly longer than your average game of pool. Bigger table, competing for that perfect 147 or at least enough points ahead by the last potted ball is still fun. It's just not something you can quick play.
Thankfully, there's a freeplay mode for each type for you to get your head around. But that's not all Pure Pool has up its sleeve.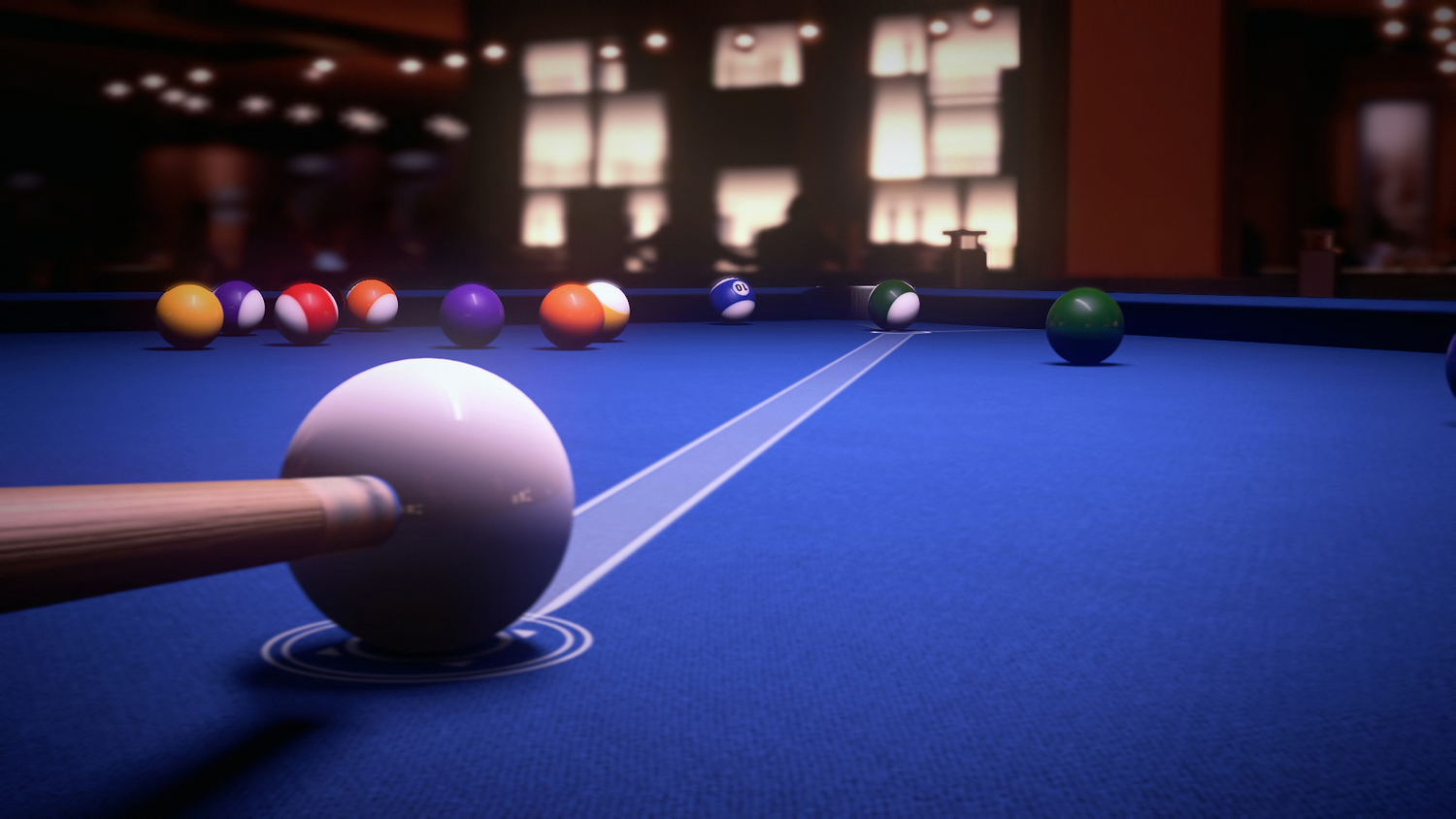 Killer App
Away from its main game modes, Pure Pool also has some fun little minigames to delve into as well. The most common of these is Killer, in which lives are gained and lost through pots and misses. This is fine, if a little simple in terms of extra modes. In my experience, people only play Killer when they can't remember the rules to a normal game.
There's also a handful of Challenge modes to get stuck into, which are varied enough to be fun:
Speed Pot – Sounds pretty obvious: pot the balls as fast as you can.
Checkpoint – a timed mode, with seconds added on for each potted ball.
Perfect Potter – clear the table without missing a single shot/pocket.
Royal Rumble – a WWE-inspired mode, you have to clear the table but a new ball is added every twenty seconds.
Colours – clear the balls in the listed colour order.
Breakpoint – a snooker-based game, in which you have to score the highest amount before time runs out.
It seems weird to expect more from a game with one core gameplay feature, but it's nice that these are optional for a bit of a break from the standard pool/snooker modes.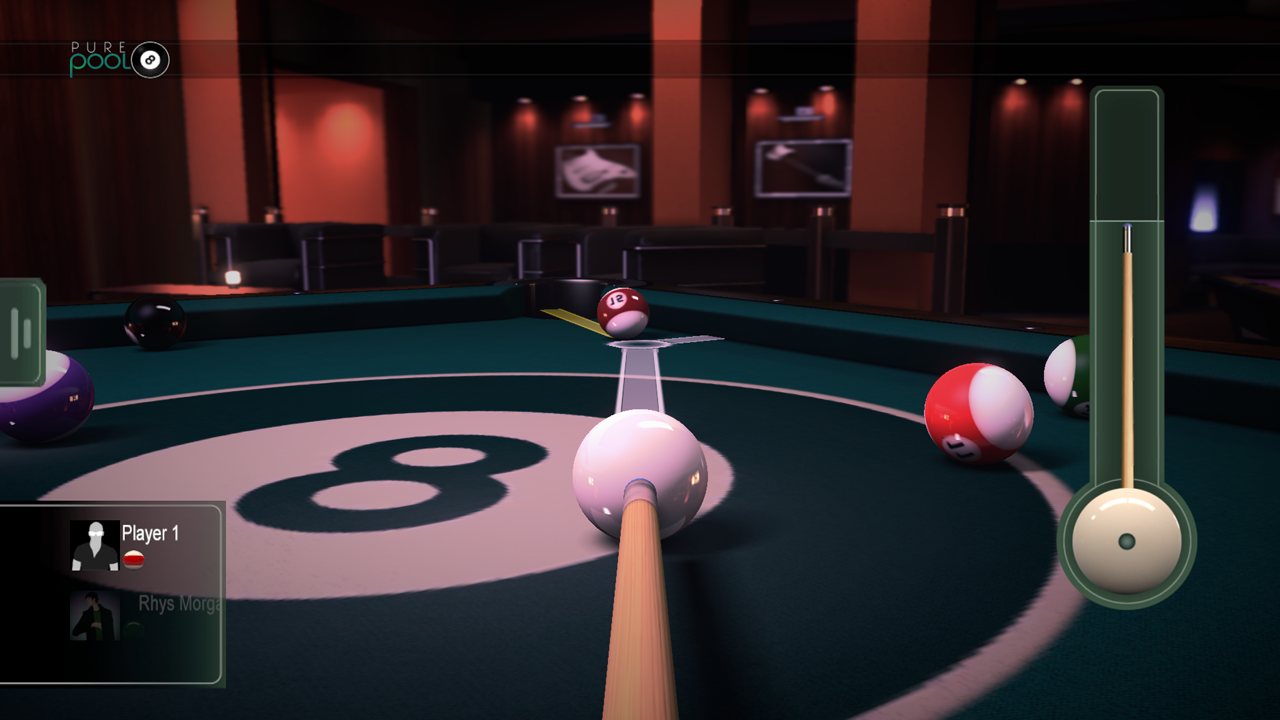 Right On Cue
If you've never played a pool/snooker game before, then I'll quickly gloss over the controls. Barring a few minor tweaks, it usually boils down to positioning the shot with the left thumbstick/directional pad and then shooting with the right. This is normally achieved by holding the stick back, then either releasing or flicking it forward.
Pure Pool also has this scheme, but on the Switch it does one better. You can use the touch screen to both move the cue and gauge power, which is neat. Personally, I found it gave me more control to drag on-screen and release over the Switch's tiny thumbstick. I haven't played my Switch Lite long enough to gauge the sensitivity of the stick, so often I'd either massively undershoot something, or fire it like a cannon ball.
That I can accurately feather or fire a shot with touch control is what really changed my mind on Pure Pool. It elevated it, in my mind, from standard pool title to actually immersive experience. That I was putting real consideration into my finger drags and consequences was an extremely enjoyable time.
Table For One
Where Pure Pool falls down, annoyingly, is in its multiplayer. Were it that this had Call of Duty levels of players, it wouldn't be an issue. Funnily enough, pool isn't as big as shooting and teabagging people, so finding a game isn't that easy.
What it has in place, however, is a DNA mode. Whilst that sounds like some sinister EA level of control, it's actually not that insidious. What it is, thankfully, is a Ghost Mode in essence. If you can't find someone to play with, Pure Pool will let you play a "Ghost" of any of the top players you choose. So if they're not available in real-time, you can play there virtual counterpart.
In theory, it's great. In reality, you're getting your ass kicked by someone who's not even playing the game. If you beat them, great. But if you lose, at least you're not going to get any immediately gloating messages from them. Hooray?
The career mode is also a bit weak. Played like a normal tournament/ladder climb progression, it's perfectly serviceable. It's just a bit bland. There's no characterisation, no life to the opponents you face. You play, you win (hopefully), you crack on to the next one. You get their names and scorecard when you face them, as well as experience points when you win/lose, but there's no life to it.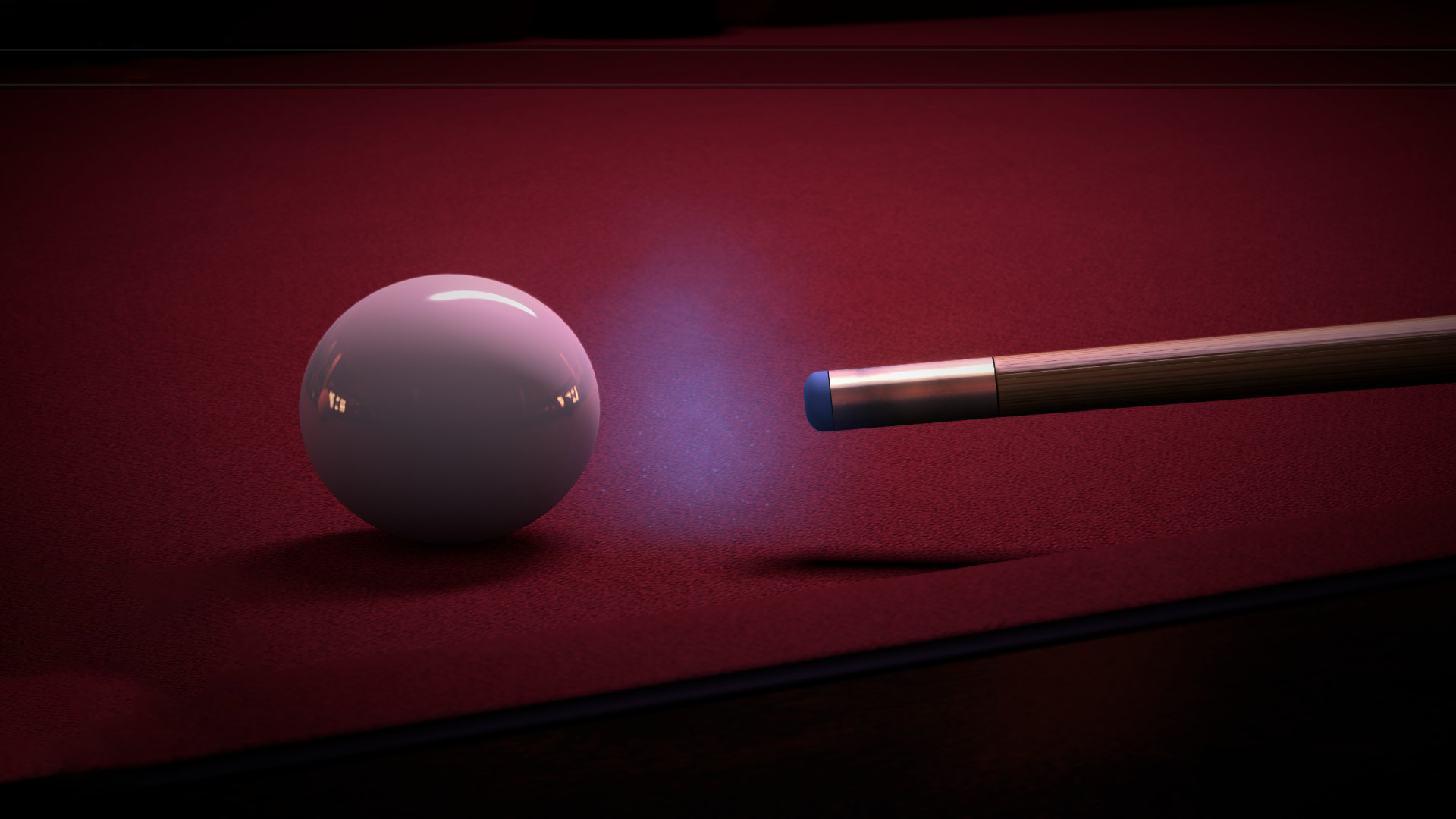 Frame By Frame
Multiplayer and career issues aside, Pure Pool is an absolute delight to play on the Switch. I'm playing on a Lite and it looks fantastic. The balls shine, the baize looks sufficiently furry, and the ambiance surrounding the tables is great.
It may be peripheral, but that immersive feeling of having something going on around you whilst you play is great. Even transitioning from a pool table to a snooker one in the next room is a nice touch. Cue customisation is a nice unlock as you progress, as it being able to change the baize and table graphic to suit.
Pure Pool may be out on other, "more powerful" systems, but nothing is cut short on the Switch version. I don't have a vast repertoire of pool games to compare to, but this is a winner in its own right to me. The zoomed in, cinematic camera on the winning shot is a neat touch, too.
If you can get someone around for local multiplayer, or have a friend to play online, this is a worthy filler for not being able to meet for a pint and a game. I can't say I'll make it through every career mode, but for some pick up and play, this is definitely staying on my Switch.
---
In the absence of the real thing, Pure Pool is the closest you'll get on your Switch. Career may be a bit lacking, and multiplayer a bit vacant, but when it looks this good you won't care. There's enough to keep you racking and chalking up to experience.

Pure Pool is available now on PlayStation 4, Xbox One and PC. The Nintendo Switch version (which this review is based on) is available from November 17th.
Developer: VooFoo Studios
Publisher: Ripstone
Disclaimer: In order to complete this review, we were provided with a promotional copy of the game. For our full review policy, please go here.
If you enjoyed this article or any more of our content, please consider our Patreon.
Make sure to follow Finger Guns on our social channels –Twitter, Facebook, Twitch, Spotify or Apple Podcasts – to keep up to date on our news, reviews and features.