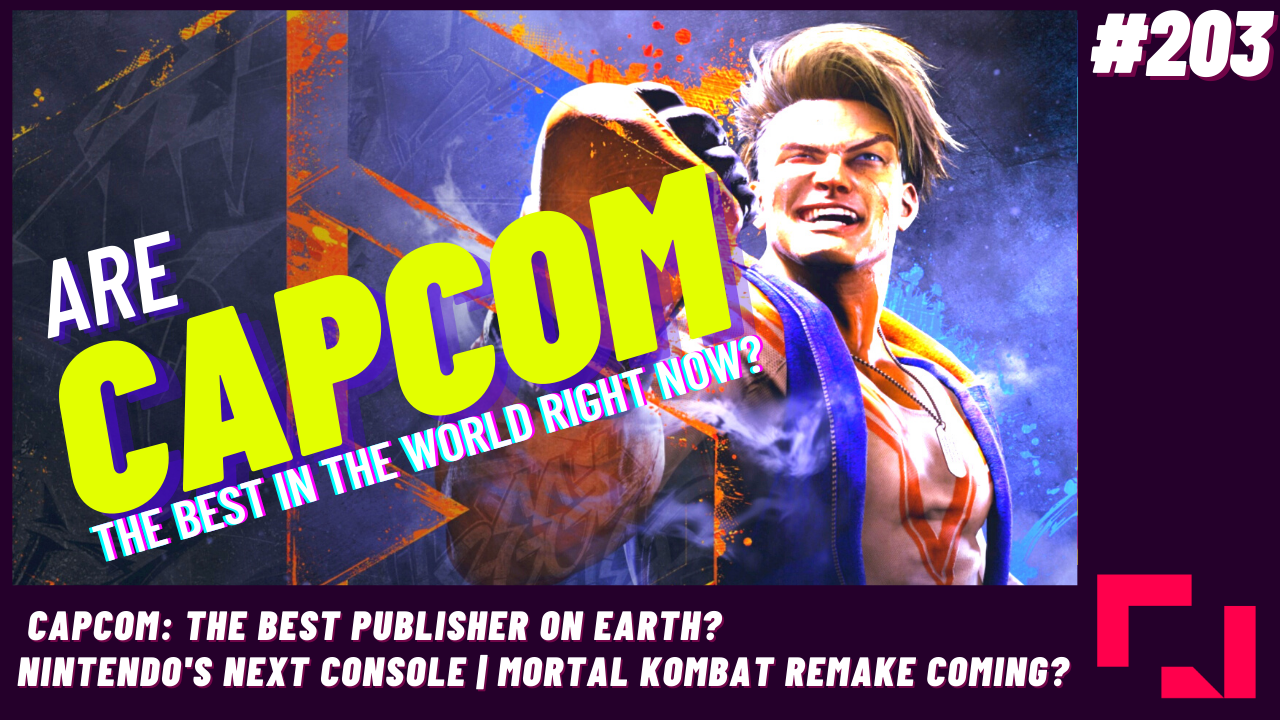 'Paul and I are going to explore each others holes....'
We've got a stacked podcast this week as Rossko, Kat, Miles, Tom, Yogdog and Sean all get together to talk the week's gaming news, have a chaotic quiz once again (but what else is new?) and celebrate the rather random moment when Rossko appeared on BBC Sounds to talk about the podcast? MAD.
Anyway, in terms of gaming news this week the gang get into the wonderful world of Capcom and after their record breaking sales numbers were revealed we discuss whether or not they could lay claim to be the best publisher in the world right now. Elsewhere there's been some interest in the world of Mortal Kombat with a video teasing a possible reboot/remake? What's going on here? We delve into that along with talking about what we'd like from the next Nintendo console. Well, some of us do. Some of us just continue to bitch about Mario because apparently he slept with their mum when they were a baby or something.
And of course Game of the Week returns and Tom jumps back on to tell us all about his time with The Legend of Zelda: Tears of the Kingdom (you might have heard about it), Miles has checked out the console versions of the cracking Fights in Tight Spaces from GroundShatter, Kat has been playing through the Horizon Forbidden West DLC Burning Shores, Yogdog has been checking out Mechabellum, a TFT DOTA like where you play as units of mechs/tanks and blow s*** up, presumably. Sean has checked out Wales Interactive's Mia and the Dragon Princess and Rossko has been deep in the Park Beyond Closed Beta.
To download the MP3 of this episode please right-click here.
G-Finity's Legend of Zelda Review.
---
Theme Music – De Jongens Met de Zwarte Schoenen by RoccoW & xyce. | Edited and produced by Ross Keniston | Published by Acast.
Team: @FNGRGNS / Rossko – @RosskoKeniston / Paul – @ThePaulCollett / Greg – @GregatonBomb / Josh – @jshuathompson / Sean – @Omac_Brother / Toby – @toby_andersen / Kat – @RainbowDropx / Tom – @T_Woods93 | Yogdog (Jonathan Brown) – @Yogdog | Facebook: FingerGunsUK / Twitch: twitch.tv/fingergunsdotnet / The Official Finger Guns Discord Discord: Join here!