Acclaimed RPG Citizen Sleeper gets a sequel announced at the PC Gaming Show. Here's what we know of Citizen Sleeper 2: Starward Vector.
Citizen Sleeper was originally released in 2022 to wide critical acclaim. In that time, we've had a console launch this year, as well as three free DLCs which concluded your story on The Eye. However, there's no slowing down for Jump Over The Age as Citizen Sleeper 2: Starward Vector has just been announced at tonight's PC Gaming Show.
The whole team are back with Fellow Traveller publishing, Guillaume Singelin doing the art and Amos Roddy crafting the soundtrack. This is great news for fans, and definitely myself, as the original is an audio/visual masterpiece. For the announcement we were greeted with an animated narrative trailer that shows off a new Sleeper on a new journey. If you've not played the original, first of all, you need to, but I'll catch you up to speed. Citizen Sleeper is a narrative focused RPG with table top mechanics, set in a dystopian cyberpunk future.
Wake Up, Sleeper
You play as a Sleeper, a digitised human brain manning an android which is owned by an omniscient megacorp known as Essen Arp. After having escaped on a ship and crashed on an abandoned but bustling and lawless ship known as The Eye. You fight to survive, meet the good and the bad, and try to forge a new life.
Citizen Sleeper 2: Starward Vector looks to assume the role of a new Sleeper. They've found themself in a similar situation as their escape from Essen Arp's clutches is foiled. This time, however, you're in a new location known as Starward Belt, a remote asteroid cluster at the edge of the Helion System. You're being hunted on top of gradually decaying without the resources to maintain yourself.
There's a covert war going on between two corporations that patrol Starward Belt. Refugees, warring ships and strange new technologies washup on the shore of the Belt. You'll have to navigate the shifting territory, take on contracts, get paid, and survive to see the next cycle with the help of you partner Serafin. Both you and Serafin will be maintaining a ship, upgrading it and hopefully surviving the bounty on your head. You'll also see yourself assembling a crew to aid you in your journey. The sequel looks to keep the same day cycle/dice roll TTRPG mechanics that was so revered in the original.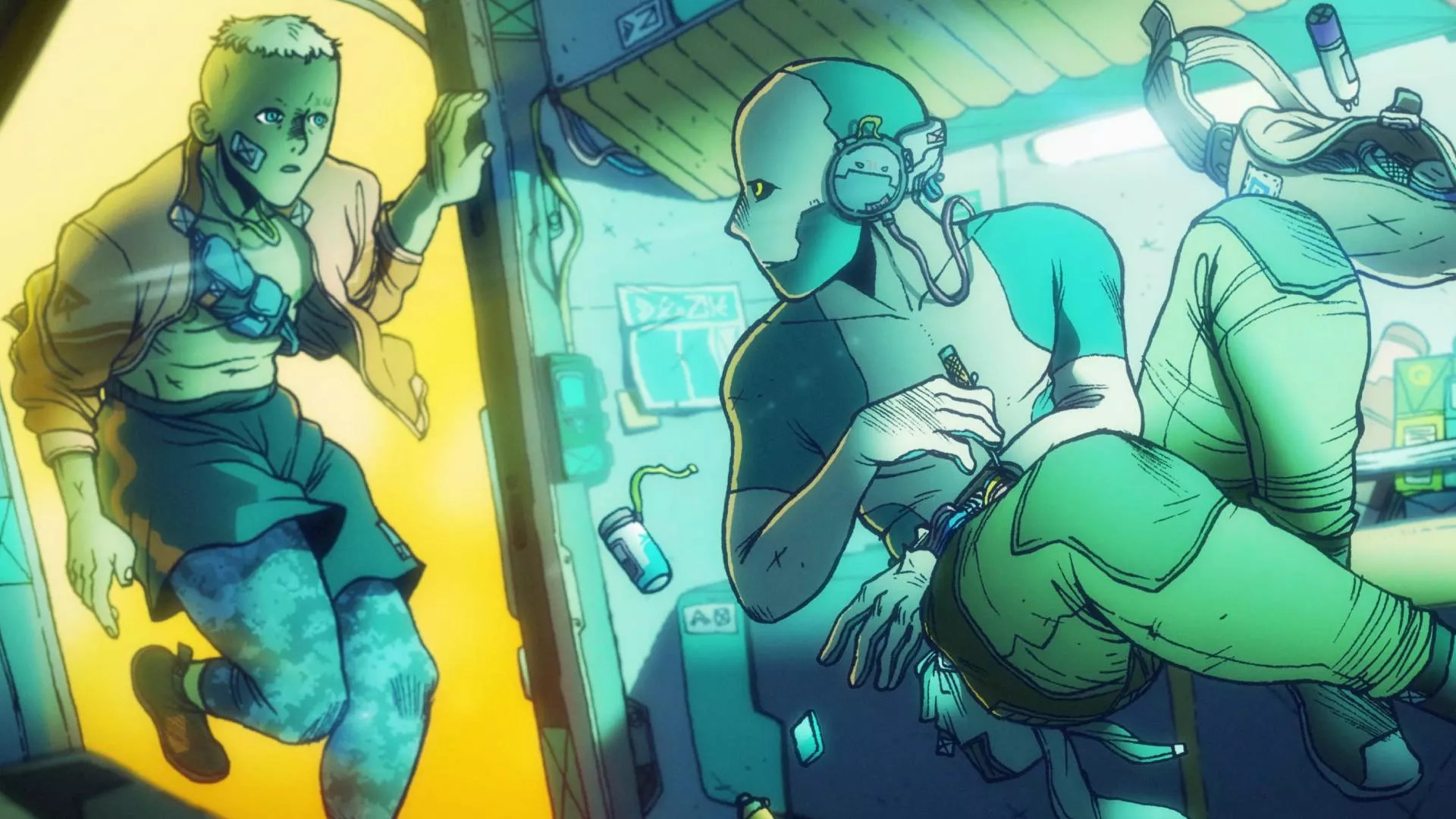 Sleeper Dispatch
Whilst we're all eagerly awaiting further details on the sequel, Jump Over The Age has come up with a novel and awesome idea to fill the time. There'll be a monthly written dispatches set in the Citizen Sleeper universe via Helion Dispatches. The first will arrive later this week on the Jump Over The Age Substack. This will also be a great way to stay up-to-date with the sequel.
Citizen Sleeper is available now for PC & Mac, PlayStation consoles, Nintendo Switch, and Xbox including Xbox Game Pass. The game is also currently on sale on PC and Nintendo Switch.
[Source: Press Release]
---
For more News click here
Make sure to follow Finger Guns on our social channels –Twitter, Facebook, Twitch, Spotify or Apple Podcasts – to keep up to date on our news, reviews and features.
If you enjoyed this article or any more of our content, please consider our Patreon.