A mafia kingpin who needs saving from his saferoom to remain alive from a mole and mastermind out to kill him. The Finger Guns review:
It's usually pretty badass to play the Mafia lead right? From OG The Godfather games to playing Mafia in preschool and ruling the roost of your friends – it's pretty fun telling lackeys what to do, having the power, delegating the crimes, and earning the dosh. Well, not in Save Koch. In Save Koch you sit in your safehouse of shame, needing to save yourself, losing your power and trying to stay alive.
What A Swine
Save Koch is a strategic simulation game where you assume the titular protagonist, Koch; mafia leader under threat from an unknown source. You only have a handful of lackeys that you trust and the rest are all up for debate. Whilst locked in your safe house you are still at the mercy of trying to run the city whilst also trying to investigate who may be out for your blood. You have six days to work it out, by accurately finding the mole and the mastermind. Anyone accused will be killed and you will have the oppertunity to interrogate them beforehand.
It is possible to die within the six days. Throughout my playthoughs, I have come to various demises such as being poisoned on day four, or entering a suicide mission by trying to take on the Mayor and having their armies take me out simultaneously to name but a few.
In your office you only have a handful of tools at your disposal. A phone, where you will be able to call members of your team. A board which tracks clues that you may discover along the way, as well as who is alive, dead and missing. Here, you will also be able to accuse who you think the mole is and who may be pulling their puppet strings, and your city board. Like an IPAD for a life of crime. You'll be able to assign certain lackies to certain tasks.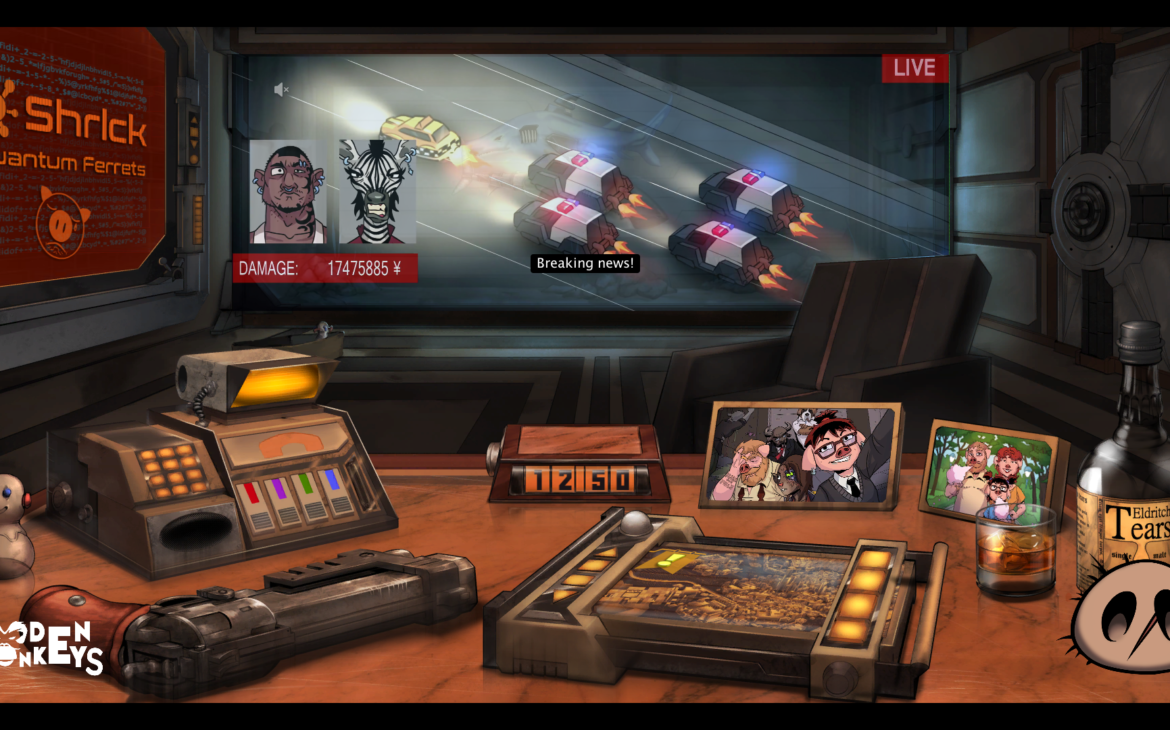 Bringing Back the Bacon
Different members that you have chosen to stand by your side will potentially all have different strengths and job roles and will have more success when assigned to different things. Some members will specialise in security, being advantageous to surveillance. Players also have access to a detective, someone who specialises in torture and a theif. Overall there are 7 characters to start throughout your playthrough. Any character can die at any time. If you're lucky you'll be given access to some mediocre henchmen rats to replace your dead weight, but if they also die, or you happen to somehow you're a man down.
Tasks range from the outright mundane to something that could be far more deeper under the surface. Throughout my playthroughs most of the tasks will either be the same throughout or at least initially start the same. When characters are assigned to a task they will not be able to jump to another job, and you won't be able to cancel your choice. They'll be 'timed out' for a limited time whilst they complete that job.
Each job can take varying degrees of time and It is your job to priortise who you will send to which job and deal with the consequences of what then won't allow you to attend during that time. If you miss something or choose not to attend something because you either think it might be too mundane and not gather further information or you have no-one to send, you can miss out on valuable clues or trails that you lead missing out on information around the mole or mastermind.
As you play and restart more playthroughs you can start to recognise when you may be onto a trail to unlocking a character member. You have to follow through the storyline and hope you succeed in each mission and make the right choice. It does feel a little exciting getting the vibe that you are following a somewhat new story and new things are occurring you'll need to keep track of. Annoyingly, I think I was on the very last mission but I didn't have the right person to send at the time and I didn't unlock the character. This leads me onto possibly one of the most frustrating elements of Save Koch.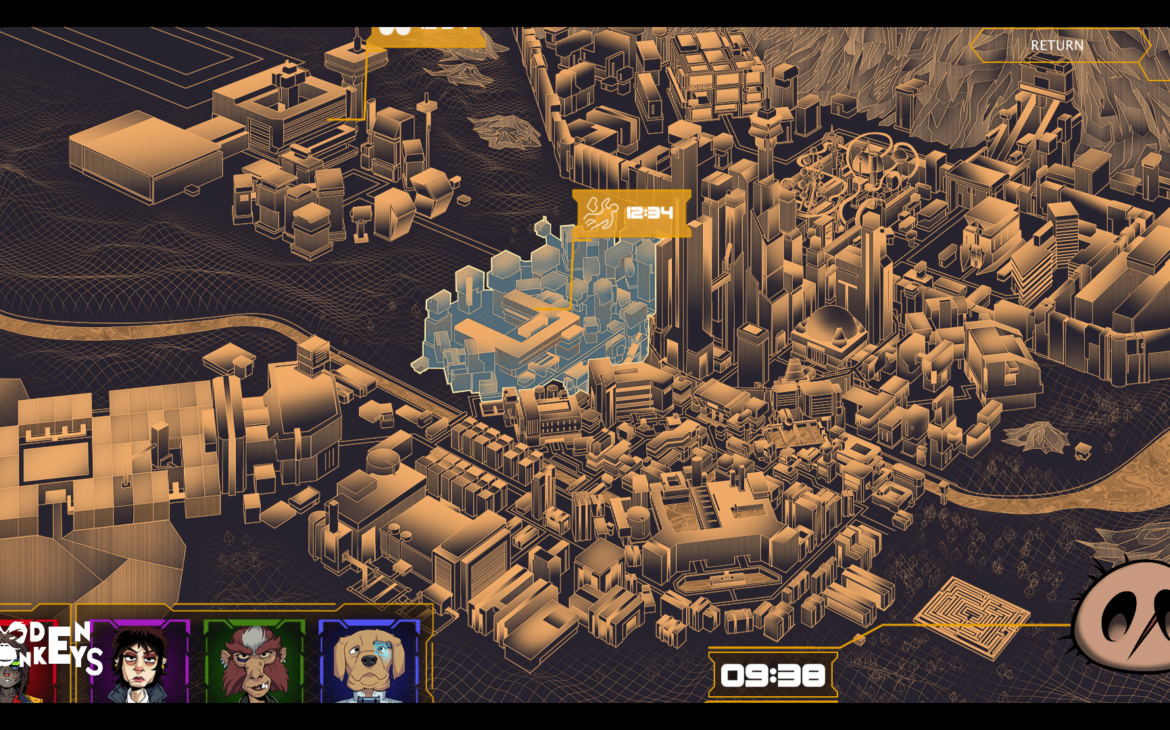 Mafia Moot Point
Whilst the game feels fun and interesting at times, there is absolutely no summary of what was right or wrong at the end. So whilst it is fun to play again. This 'fun' is quite short lived when you are not even certain that the direction you are going in is the right one. All your told in the end is a summary of when you died and how you died i.e you were posioned.
A lot of the tasks remain the same so whilst you can tell certain directions and duffs in different paths, Save Koch doesn't actually tell you the moment that may have made or broken your entire playthrough. Sometimes it may be feel easier to know what was the wrong choice, for example I was right at the end of the one of my playthroughs and I didn't have the right guy to send and time was running out, I sent someone else and he died in an explosion failing that mission and subsequently throwing my whole game.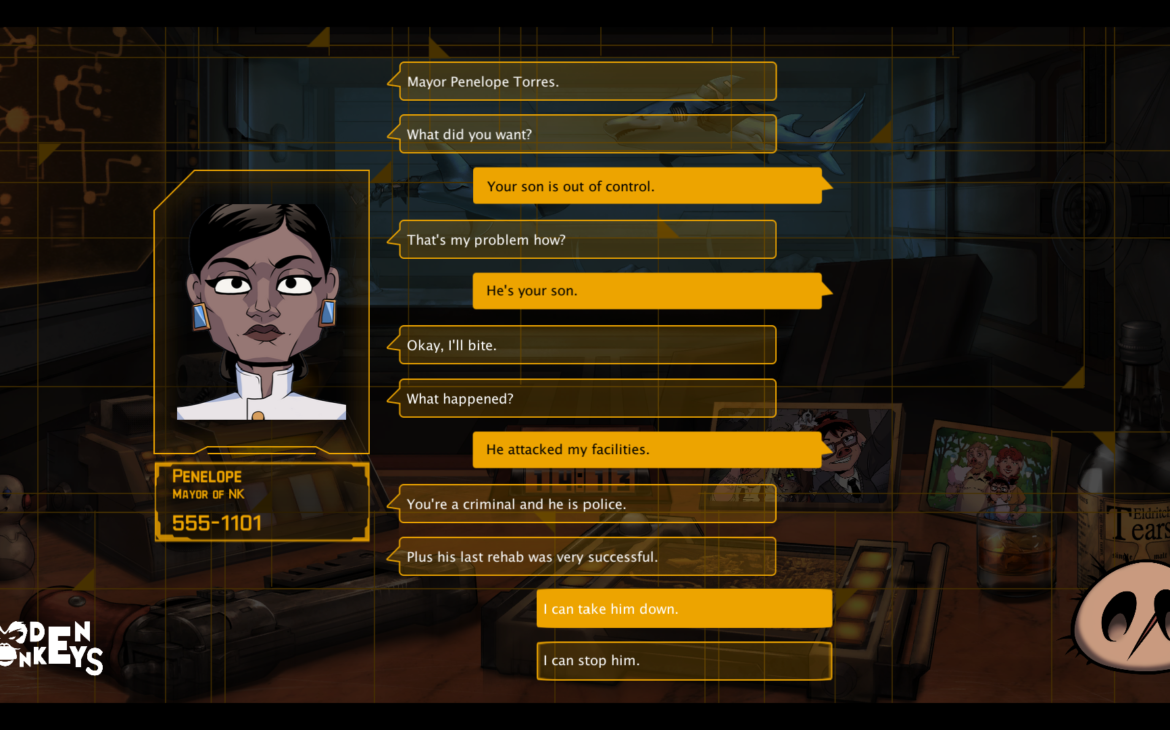 It's difficult to have momentum to want to play through it again knowing that the loss was one decision right at the end. There seem to be different moles and masterminds through each playthrough but despite some similarities in the beginning tasks, it was difficult to continue motivation to remember what works well and what doesn't especially as different storylines may unfold throughout the playthrough.
Additionally, I have played the game multiple times through, and have not unlocked a single character yet. I could tell I was extremely close with one storyline and nothing came of it. It's difficult to be encouraged to continue playing the same game over and over again from the beginning when there's multiple factors of insight, and little detail to know what was right. Especially with no buzz to play as someone new.
Save Koch hides too much detail away from you which would be valuable and could be done with mystery, whilst not giving too much away and still add a lot of fun and strategy to its storyline. When playing, it's difficult to not feel like for the first few playthroughs you're completely feeling around in the dark and it is not rewarding enough.
Save Koch has been released on multiple platforms and is not difficult to control on PlayStation. Initially when looking at the trailer, one may feel that Save Koch is best played on PC. However, the use of bumper buttons has been thought out for ease to make sure timing is key and not interrupted by fiddly controls.
Each playthrough is around an hour and it's clear it has a variety of endings. If you are 'lucky' – and I truly believe that in some playtrhoughts it is pure luck – especially in the earlier games, you may unlock characters who become more valuable to your team. It does feel like the odds are fully stacked against you. I can see how to some people this would have an addictive gameplay loop, but it didn't catch me in this. By the end, I wanted to be both mastermind and mole to kill Koch myself.
---
A non-linear strategic simulation for those who like to try and try again. Save Koch had a lot of potential but is weighted by a lack of rewarding gameplay which makes its mystery unmotivating and eventually un-exciting to continue with.

Save Koch is available now on PS4 (review platform), Switch, Xbox Series S|X, Xbox One and PC via Steam.
Developer: Wooden Monkeys
Publisher: Wooden Monkeys
Disclaimer: In order to complete this review, we were provided with a promotional copy of the game. For our full review policy, please go here.
If you enjoyed this article or any more of our content, please consider our Patreon.
Make sure to follow Finger Guns on our social channels. Twitter, Facebook, Twitch, Spotify or Apple Podcasts – to keep up to date on our news, reviews and features.