TGS 2021 - Check out this lovely looking Anthro Adventure, Mercury Abbey, coming to Switch and Steam next year.
Tokyo Game Show 2021 – this year every stream has an English version so keeping up isn't as hard. But still the easiest thing is to let Finger Guns keep you up to date with what's worth checking out. We watched the whole show, all 13 hours of live streams and I have to say my favourite announcement of the day has to be Mercury Abbey.
GamerGame was on top form for their hour and had far more to show than most of the other publishers combined. The one that really caught our eye was the wonderful-looking furry anthro adventure, Mercury Abbey. Starring a very buff wolf anthro called Harold and his nephew Willie, Mercury Abbey is the story of a pixelart investigation into spooky goings-on at the local abbey, and the strange nefarious diving-helmet cult within. Harold seems to be a particularly irresponsible wolf, taking his nephew along, and forcing him to do most of the platforming sections, while he handles the choice-based conversation gameplay. We love the anthro world, and the tone of this one. Watch the extended trailer and breakdown above, and you will too. Mercury Abbey is coming to Steam and Switch in 2022.
Wishlist it here on Steam – it does the developers a world of good.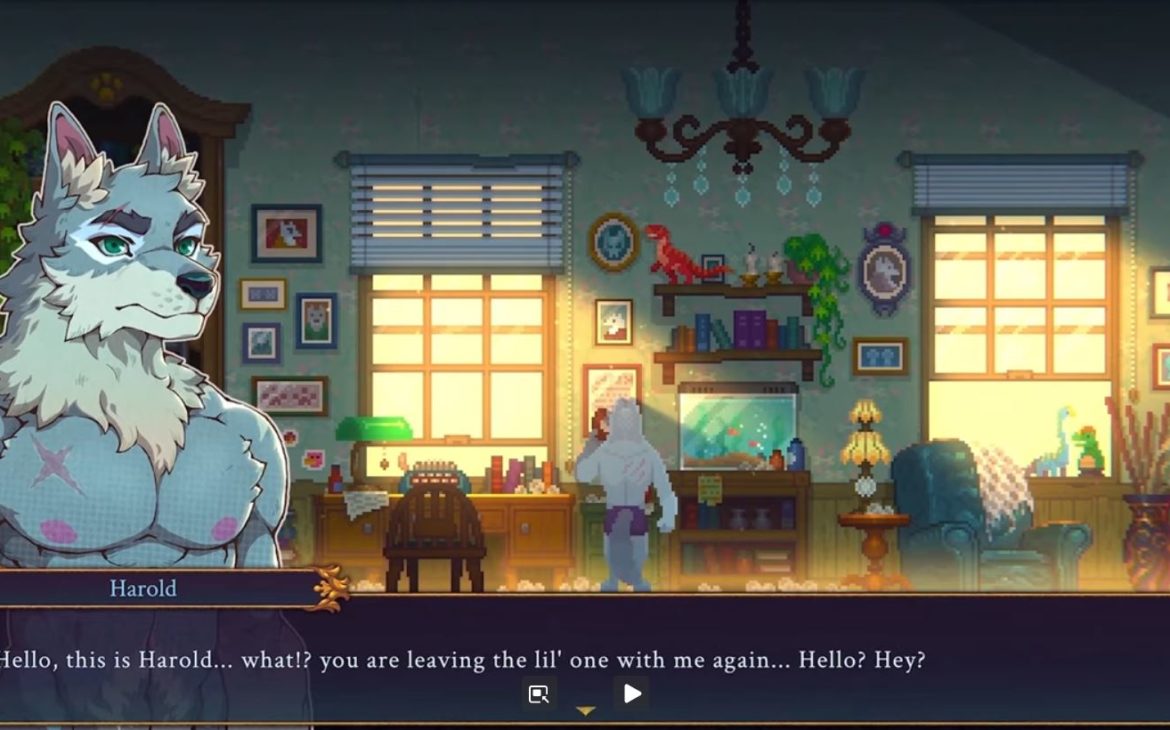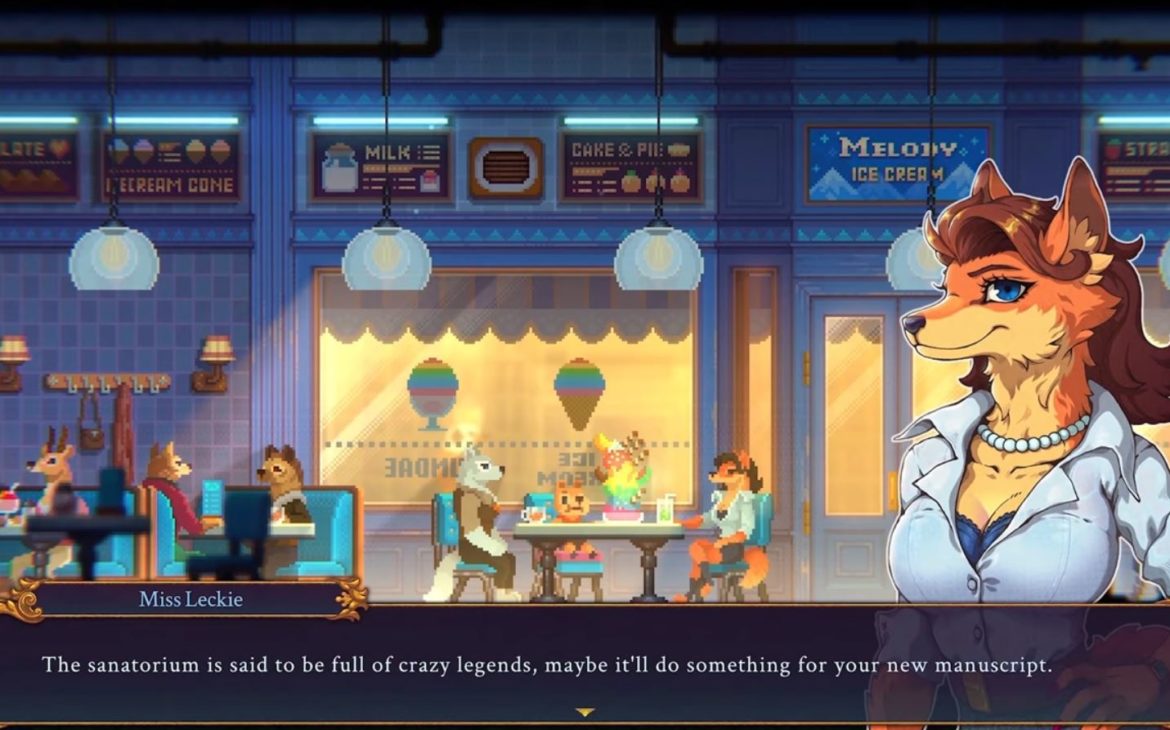 ---
Source [YouTube]