Greg popped down to London for the latest WASD event. Let's see what he played:
Set once again at the Truman Brewery, just off of the iconic Brick Lane in London, WASD X IGN was another showcase of upcoming games to look forward to. Featuring a whole bunch of titles, both big and small, AAA to one-man teams, I went down to represent Finger Guns once more.
Whilst I could only make the Saturday, I still had a good time and played a fair few games. Did I play what I wanted? Yes, but I also branched out and played some that wouldn't usually tick my boxes. Y'know, professional journo and all that.
Anyway, here's a round-up of the hands-on sessions I had at WASD X IGN. Unfortunately, no Lords of the Fallen as the booth wasn't open, for some reason. Turns out, the big reveal was on Thursday, and no one could shed light on why it wasn't open on the Saturday.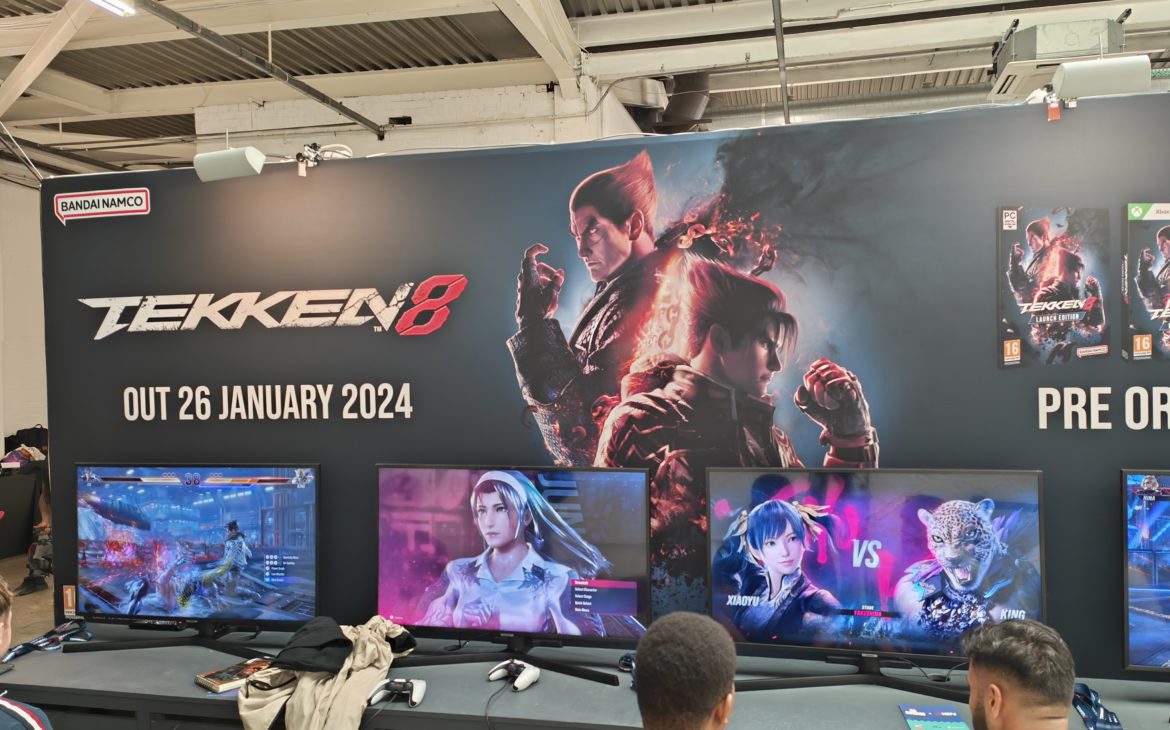 Tekken 8
Let's start with the big one, the game that had the most attention whilst I was there. I missed out on the beta, so this was my first go on the latest in Bandai Namco's long-running series. This was definitely the highlight of WASD.
I had a few games, one against a random fan (who schooled me), and Anni of SuperRare games. King's always been my default, but switched up with Bryan the cyborg too, for variety. Turns out, I'm rusty at Tekken.
In terms of gameplay, it's buttery smooth. Seriously, if you're a Tekken fan, this is it with next-gen bells and whistles. I'd love to be able to give a breakdown on what's new in terms of play, but it was so busy that I didn't get much of an analytical opportunity. However, they've done Paul dirty with his hair.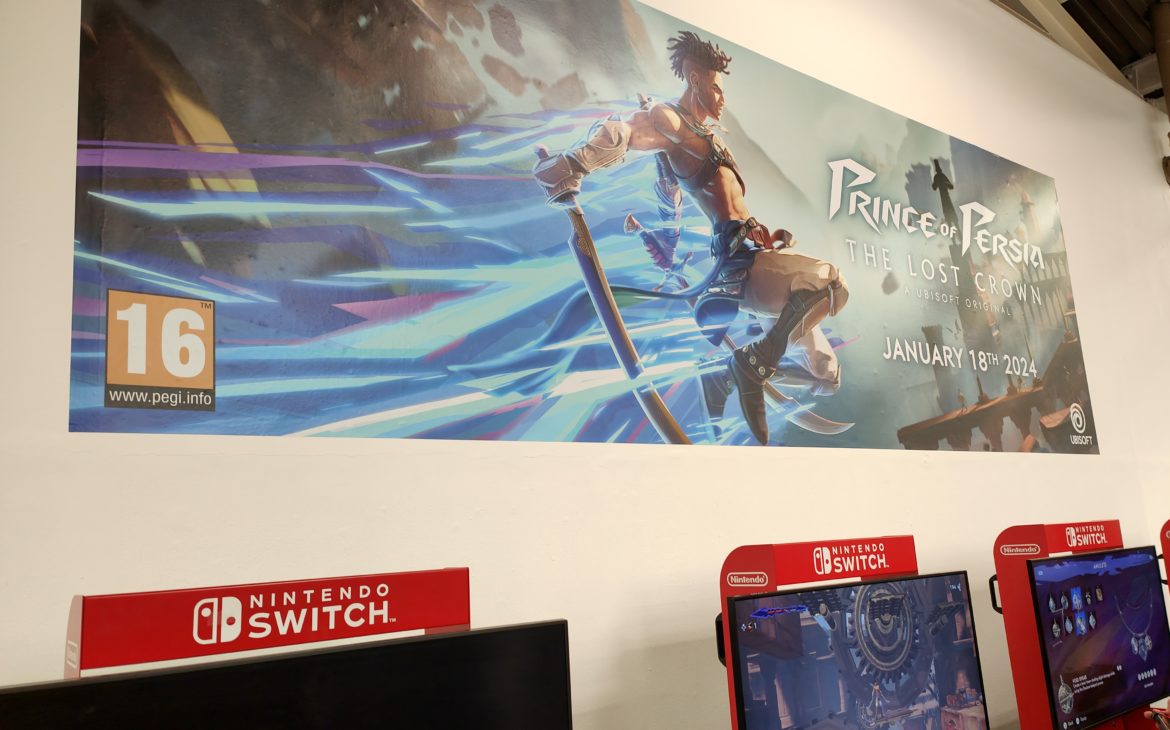 Prince of Persia
I'll admit, I wasn't a fan of the announcement of a 2D Prince of Persia game. As a Sands of Time fan, it felt like smoke and mirrors to hide the delays. But sometimes, it's nice to be proven wrong.
It's a Metroidvania, and the best part is that it plays like the most recent title of the former part: Metroid Dread. It's fast, it's quick, and the combat plays fast and fluid. It's also got some timey-wimey shenanigans too, but they weren't on display. It's got Souls-level boss battles too, and off the back of Blasphemous 2, I cannot wait.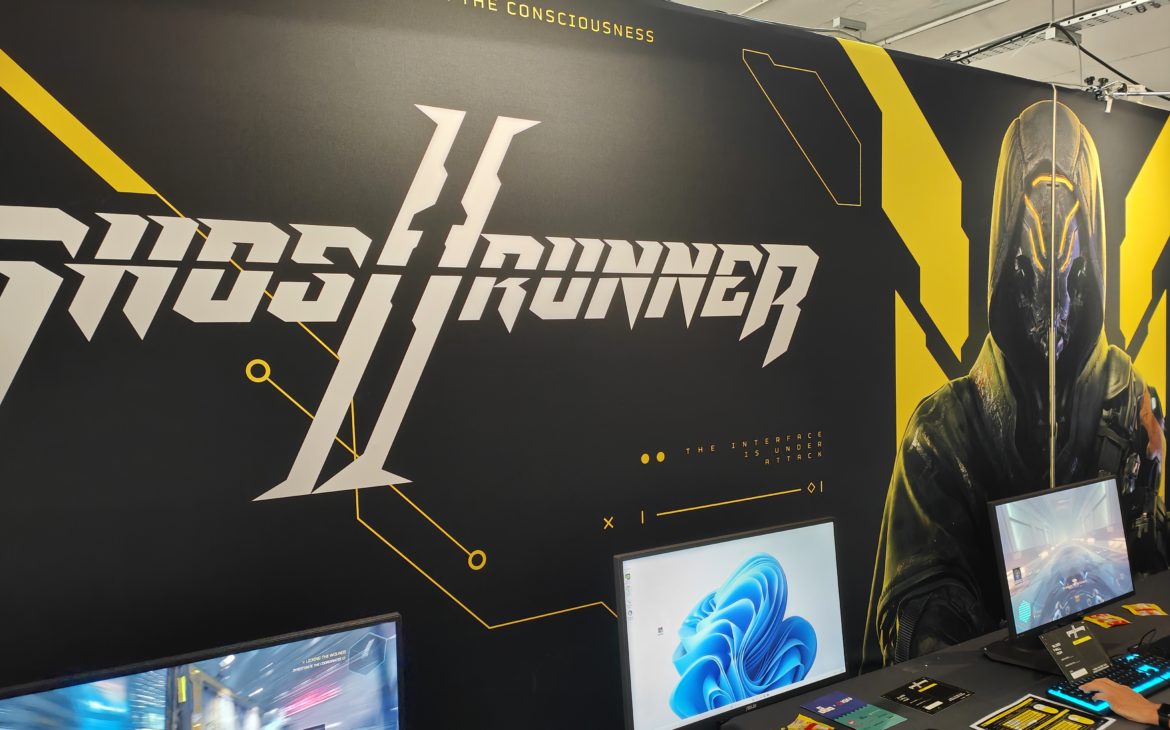 Ghostrunner II
It doesn't seem too long since the first Ghostrunner came out, but it's actually been three years (no, really). So it seems the best time for a sequel to the hack-and-slash, wall-running cyberpunk adventure to come out.
Whilst the trailer showed off the new bike action and whatnot, the demo on display (and also available at home) was more of the same industrial building-climb as the first. Well, that I managed, it's hard. The gameplay is also the same, so can't report on anything new other than the ability to switch projectile powers. That being said, I loved the first one so more of the same isn't a bad thing.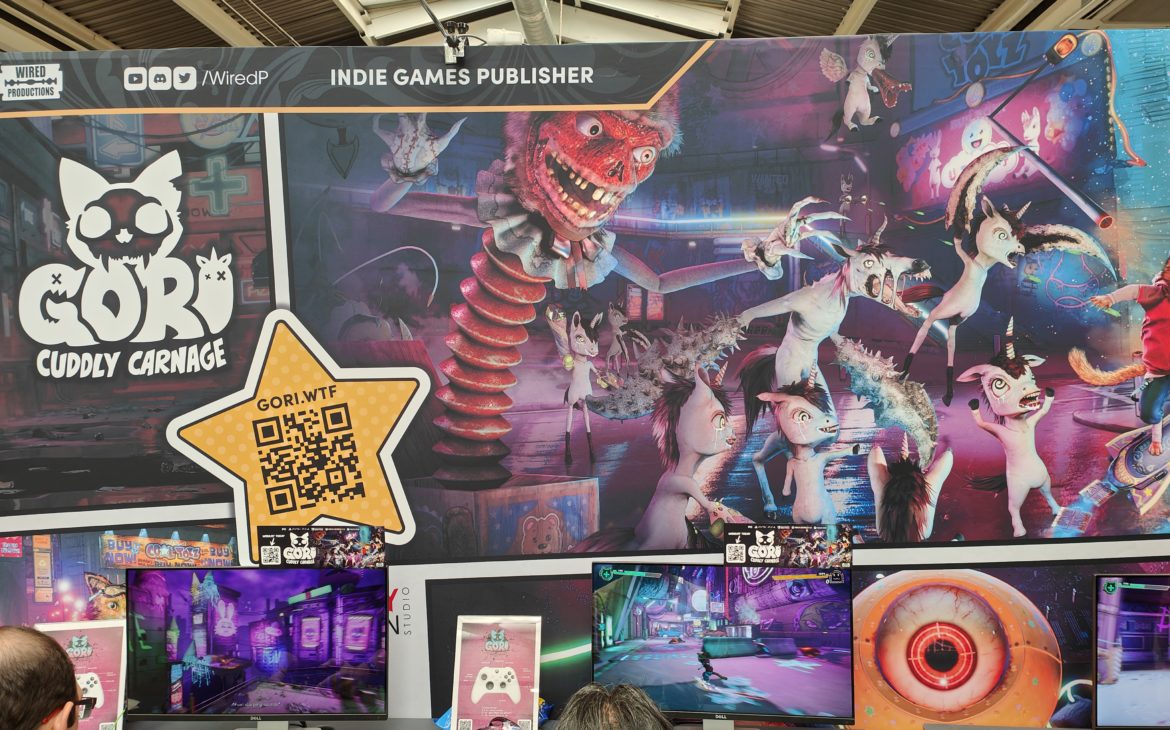 Gori: Cuddly Carnage
A cat. On a weaponised Trickstyle hoverboard. Against an army of demented unicorns. Yes, it sounds like a Psychonauts fever dream but in reality, it's not as far-fetched to play as it sounds. The on-board platforming looks like a blend of slowed-down Sonic Adventure and Jet Set Radio, whilst the combat is pure Lollipop Chainsaw.
I didn't glean much of the plot with a lot of the hubbub going on around me, so I can't comment on that. What I could make out seems to be a pastiche of the edgier, anthropomorphic titles of the early 2000's, and that's not a bad thing. This has Toby written all over it.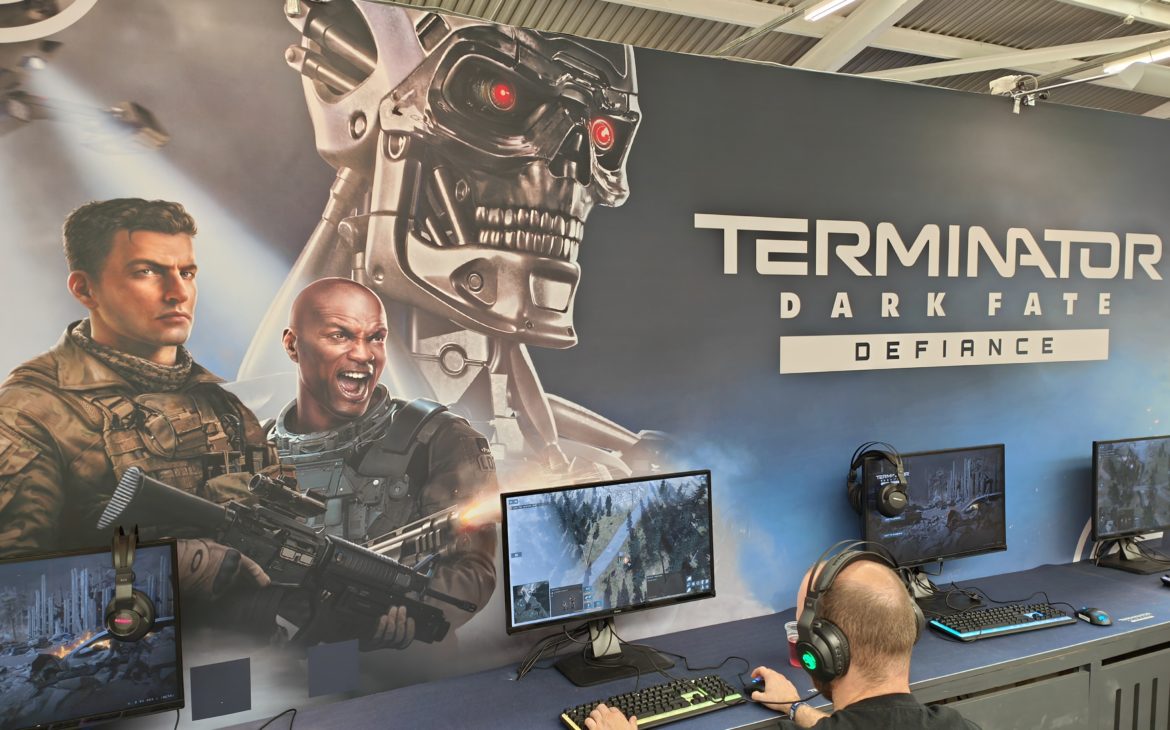 Terminator Dark Fate: Defiance
When I caught a glance of the board, I thought this was a Terminator Resistance remaster (again). I was, however, extremely wrong. Instead, it's a top-down RTS set in the Terminator universe.
Set ten years after the events of Judgment Day, Defiance sees the humans battling Skynet to set in motion the time-traveling shenanigans we all know and love from the films. In layman's terms, it reminded me heavily of Command & Conquer. Unfortunately, I didn't get far as these aren't my kind of games, and I died.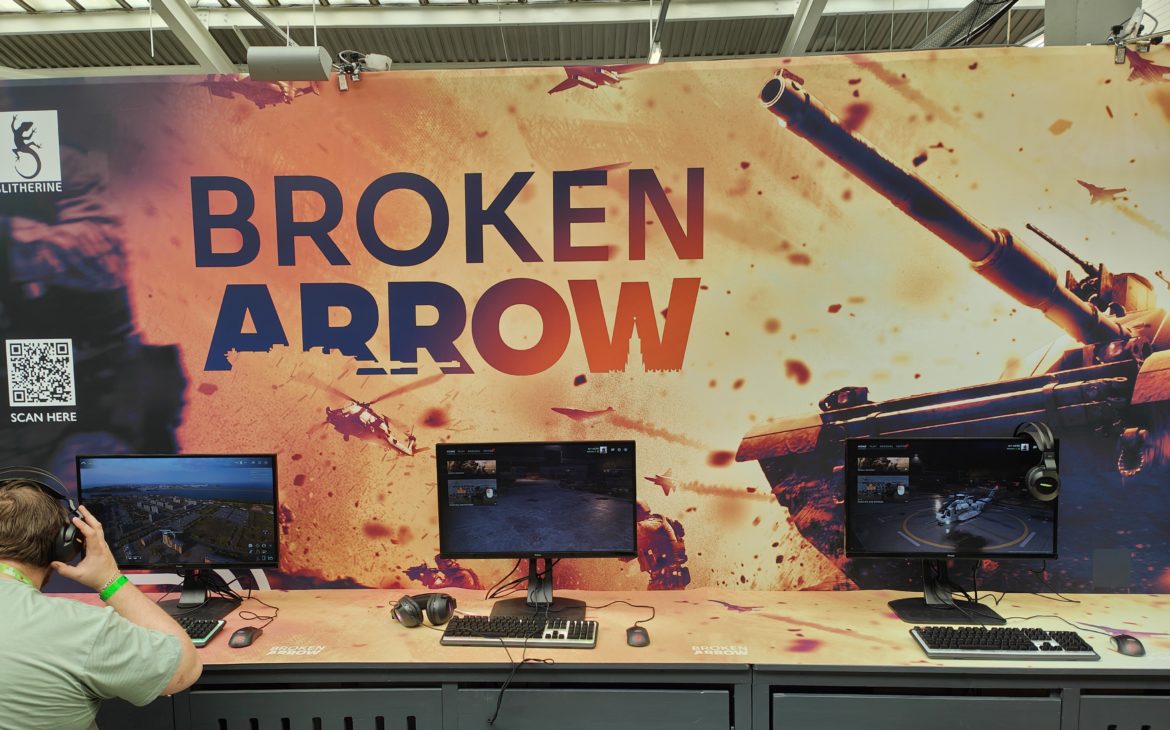 Broken Arrow
Another strategy game, Broken Arrow took me by surprise with its point-and-click gameplay. On the surface, it again looks like a C&C style game, but after starting, I was getting heavy Full Spectrum Warrior vibes.
Again, didn't get to fully explore the gameplay, but switching up between vehicle units to take out tanks, to recon units to sneak around the fray in real time was actually engaging. However, I sucked at it, and that's all I can report on.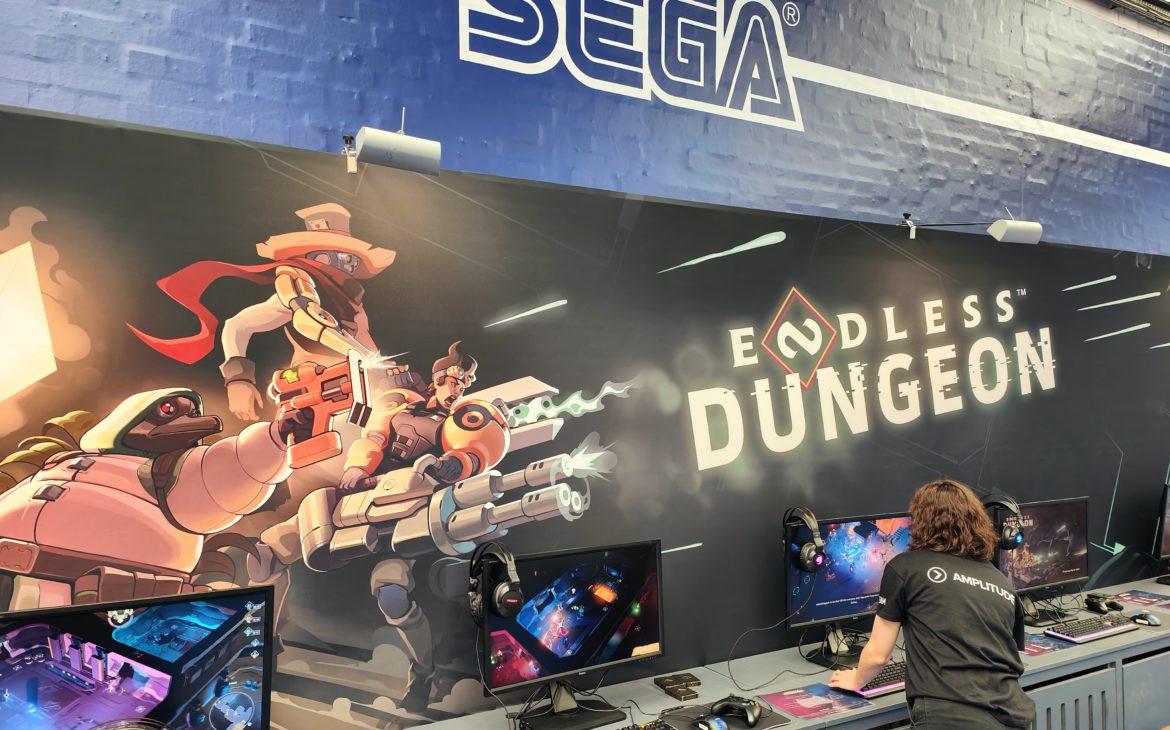 Endless Dungeon
If name's for obvious games were a competition, Endless Dungeon would be a top contender for being on the nose. An isometric, twin-stick character shooter, Endless Dungeon doesn't seem like much to start with.
It's when it throws in base building-lite elements that it switches it up somewhat. As rooms are opened D&D style (in that you don't see the contents until you're in them), players can start laying down various offensive/defensive/aiding turrets to hold off enemy waves. Pair that with an Overwatch/Exoprimal mechanic of guiding a thing to a thing to progress, it switches up the Alien Breed-esque shooting. Throw it random weapons and character classes, and you've got some solid versatility here.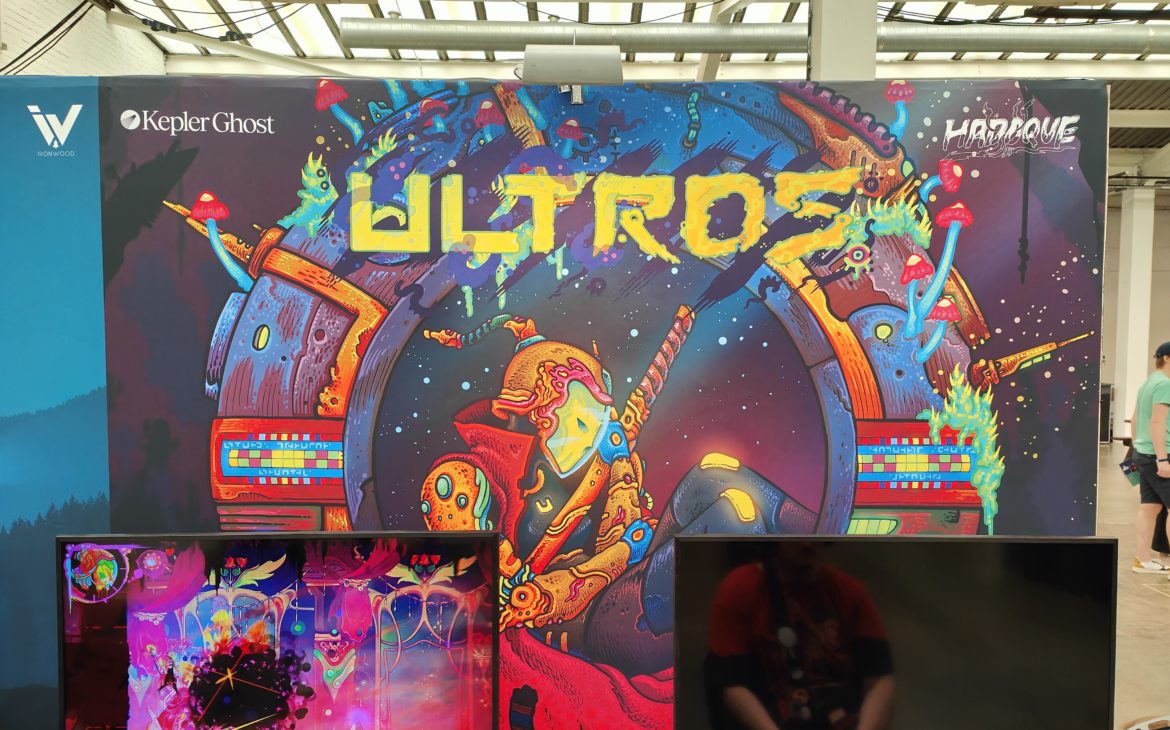 Ultros
Another Metroidvania now, Ultros is an absolute trip. I don't say that lightly, its visuals are an absolute assault on the senses. The initial vibe I was given was Valfaris, but with smoother visuals. When I started playing, I then got Sundered vibes (check me and my obscure Metroidvania knowledge out).
Couldn't tell you the story: my headset wasn't working, and I didn't want to jump on the next setup as other people were wanting to play. But, in terms of gameplay, this is another to watch out for. It's fast, it's pretty challenging, and the brightness will melt your eyeballs.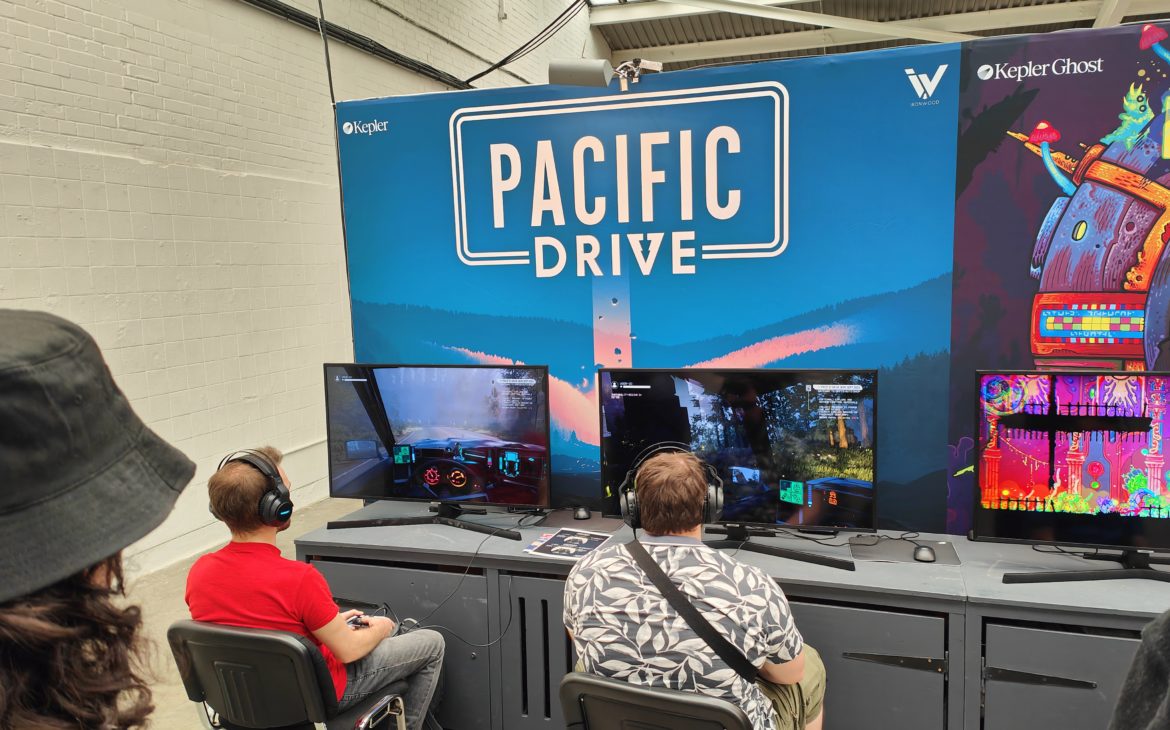 Pacific Drive
Sadly, I didn't get to play Pacific Drive due to timing it wrong each time (and not being a dick and waving my press pass around), but it looks as intriguing as its trailer did a few months back. Looking like a cross between Supernatural and Days Gone (in terms of survival, not zombies), Pacific Drive could be a hit.
It's a strange mix of driving and crafting, set against a looming evil that dogs the environment. The Hellraiser-like body totems rising from the floor made me jump, and I wasn't even playing it. Still in an early build, I think Pacific Drive has the hallmarks of a new sub-genre of horror survival/driving sim to keep an eye on.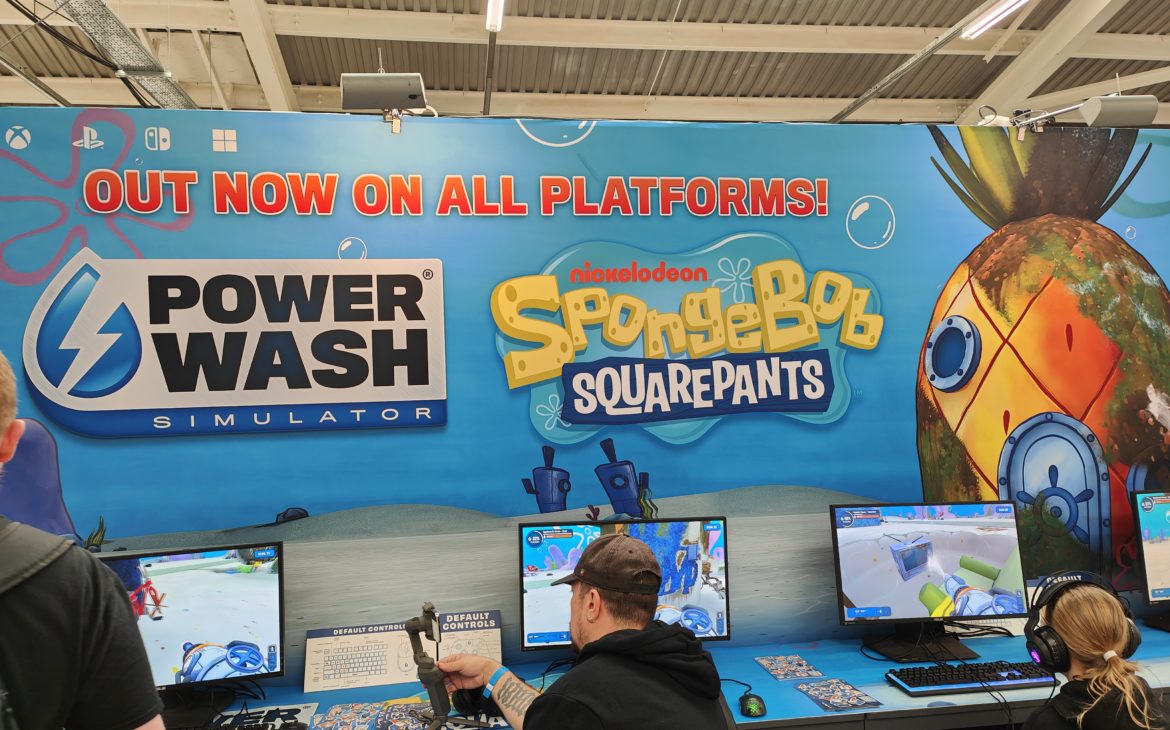 PowerWash Simulator
It's that same ol' cleaning-for-OCD-addicts game, now with Bikini Bottom and Back to the Future content available. I hadn't played PowerWash Simulator until now, and I thought I'd be all over it.
Turns out, this game annoys me. Finding that 1% of dirt on the front of Doc Brown's van was pushing my limits, and didn't want to be the guy banned from WASD for yelling, "Show me the sodding dirt!" with kids around.
---
…and that was pretty much it. There was a whole host of games available, right down to the little niche indies that Sean loves. But me being me, I went on the busiest day and couldn't cover everything. I played what I wanted to play though (except LotF), and had a thoroughly good time.
The event is well run, and I strongly advise anyone who doesn't like the grand scale of events like EGX to check these smaller shows out instead. If you think I missed anything I should have played, or you had a game on display there that I missed, let us know in the comments.
If you enjoyed this article or any more of our content, please consider our Patreon.
Make sure to follow Finger Guns on our social channels –Twitter, Facebook, Twitch, Spotify or Apple Podcasts – to keep up to date on our news, reviews and features.