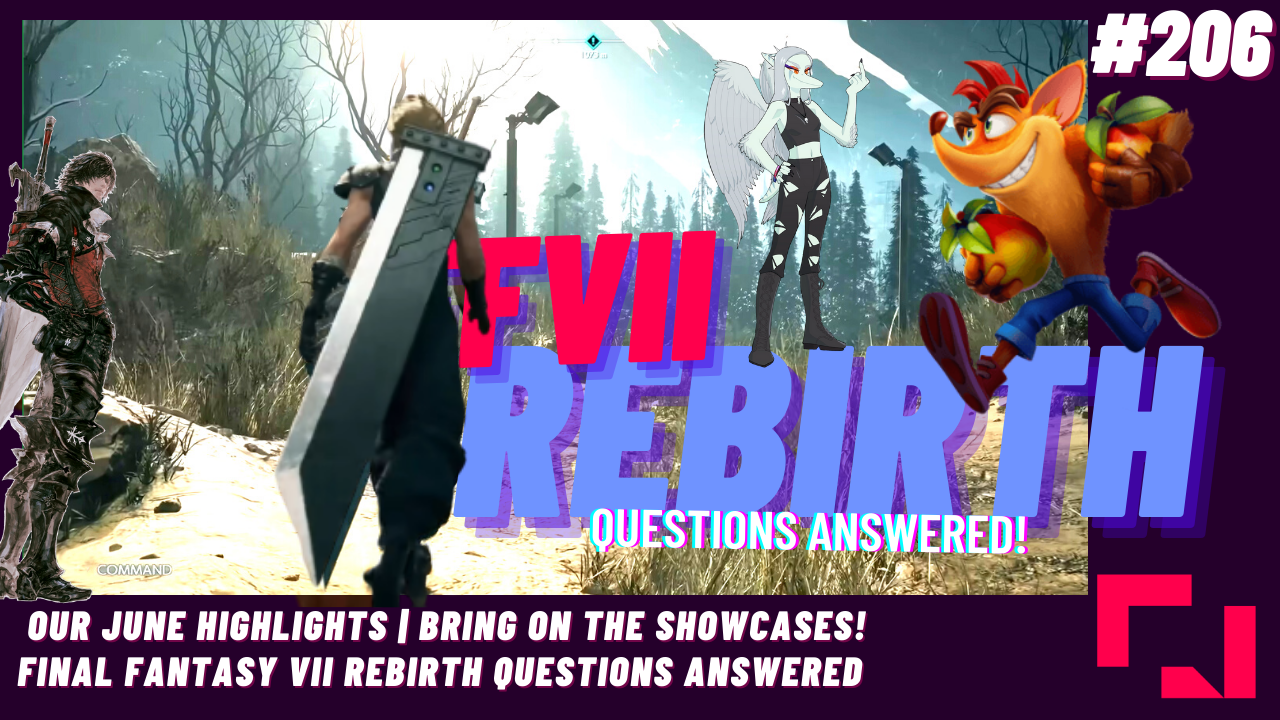 'Altogether now....'
This week on The Finger Guns Podcast Sean takes the reins as Rossko is otherwise engaged and is joined by Miles, Kat, Josh and Yogdog to talk all the games in June coming up. We look ahead to all the showcases coming up this week and get stuck into the random Final Fantasy VII Rebirth questions that have been announced this week.
Plus Miles talks to us about his first 20 hours in Diablo IV, Kat has been checking out Everdream Valley and the wonderful Arcade Paradise, Josh has been checking out The Tartarus Key and Yogdog shares with the console suckers what they're missing out on as he goes all PC Master Race via Valorant.
And stick around for an end blurb reading that's, well, either incredible or the worst thing ever. It's a tough call.
To download the MP3 of this episode, right-click here.
---
Donate to Sunflower of Peace to support humanitarian efforts in Ukraine: http://www.sunflowerofpeace.com
Theme Music – De Jongens Met de Zwarte Schoenen by RoccoW & xyce. | Edited and produced by Ross Keniston | Published by Acast.
Team: @FNGRGNS / Rossko – @RosskoKeniston / Paul – @ThePaulCollett / Greg – @GregatonBomb / Josh – @jshuathompson / Sean – @Omac_Brother / Toby – @toby_andersen / Kat – @RainbowDropx / Tom – @T_Woods93 | Yogdog (Jonathan Brown) – @Yogdog | Facebook: FingerGunsUK / Twitch: twitch.tv/fingergunsdotnet / The Official Finger Guns Discord Discord: Join here!